Resa Colegio Mayor Hernán Cortés Hall of Residence
Just a stone's throw from the USAL campus and many faculties, Resa Hernán Cortés has everything you need: dining room, furnished rooms and fabulous communal areas.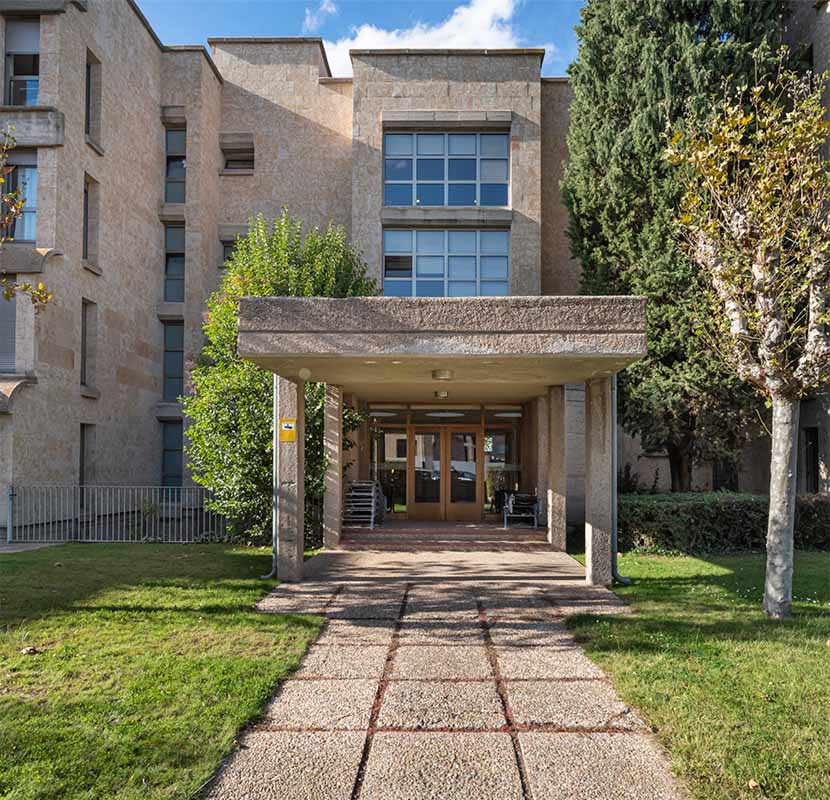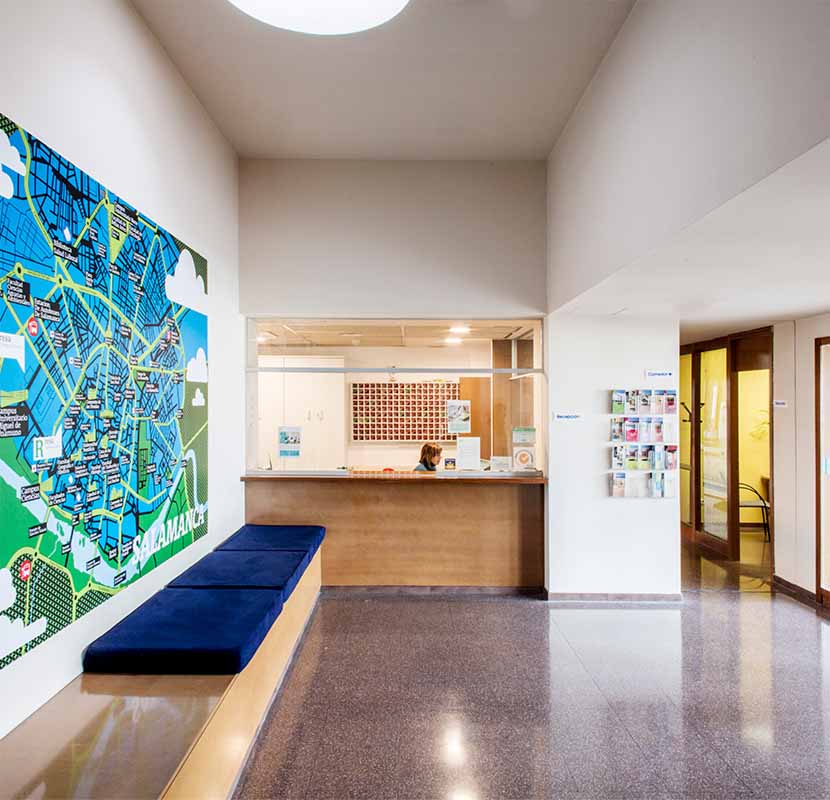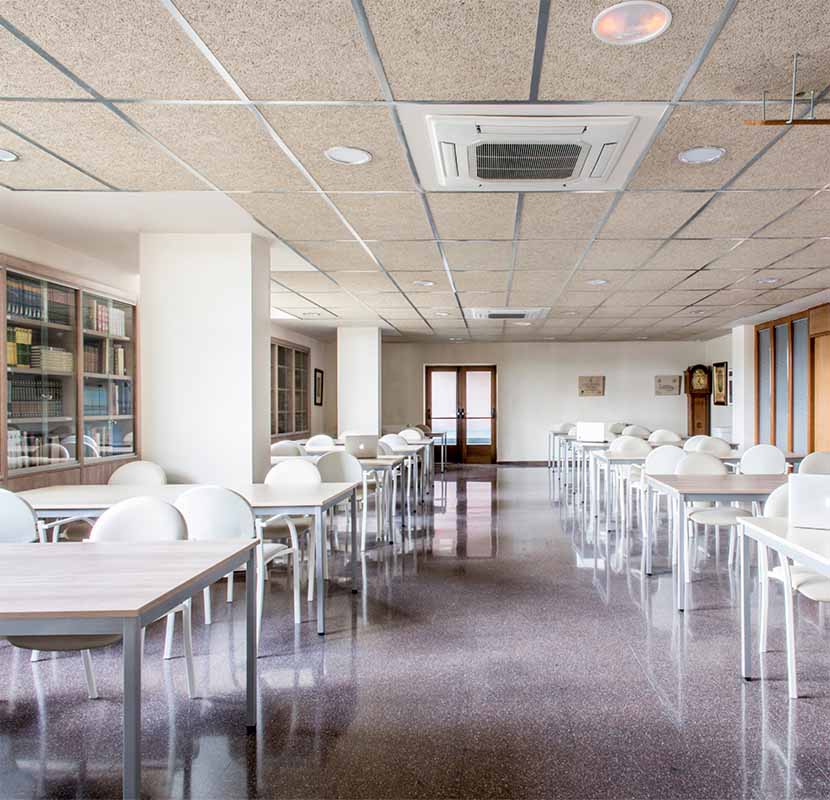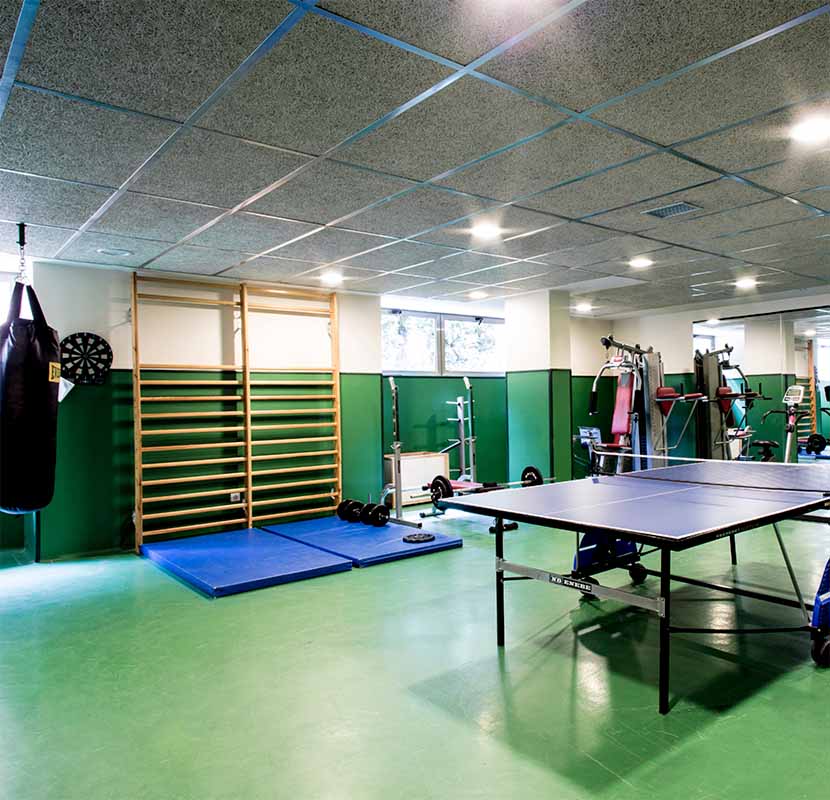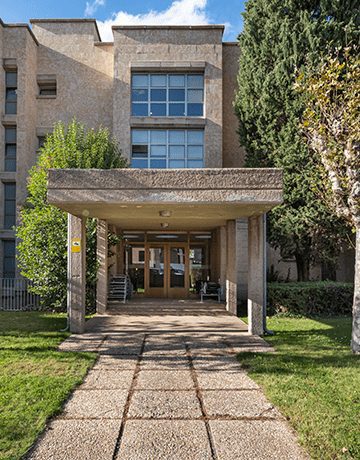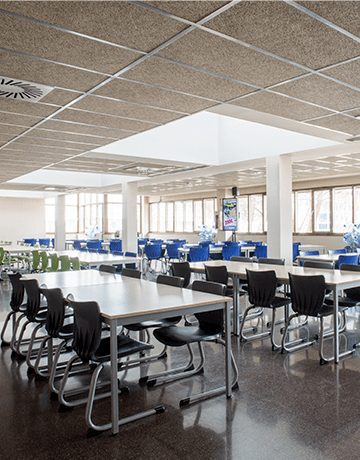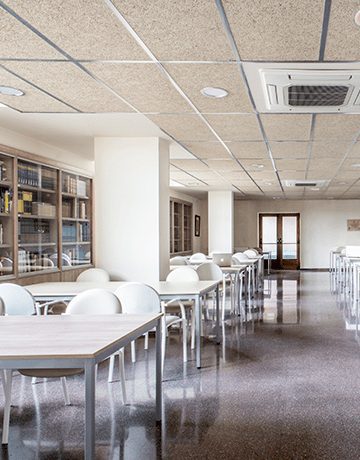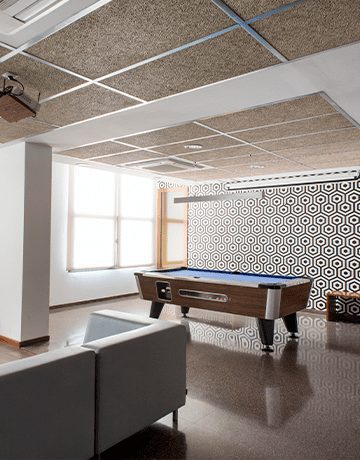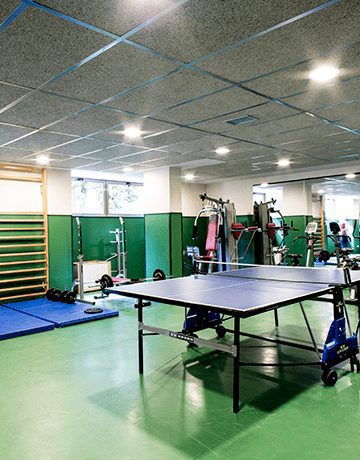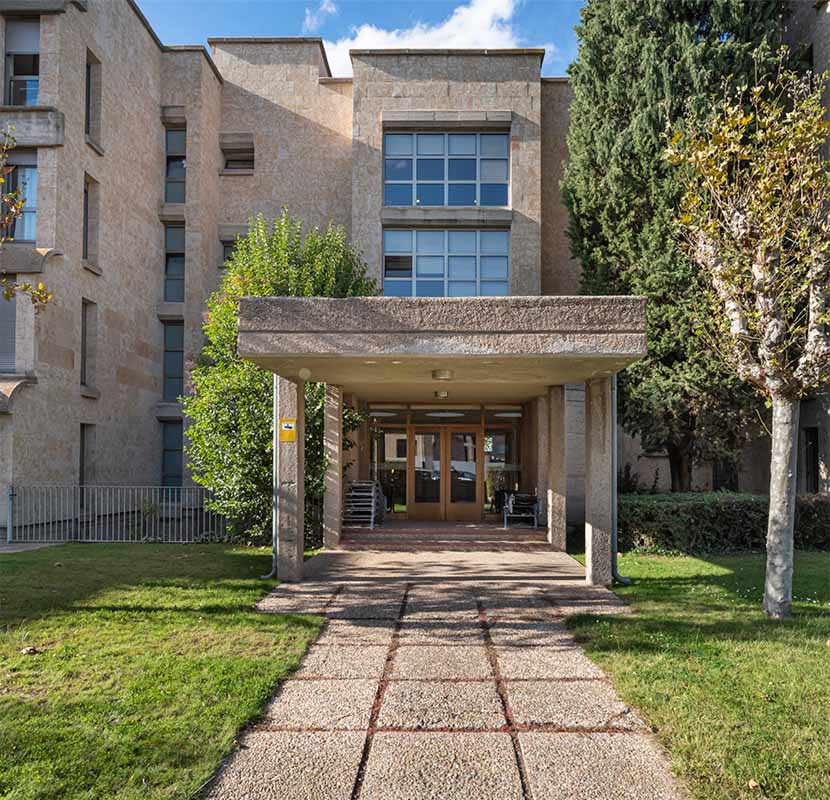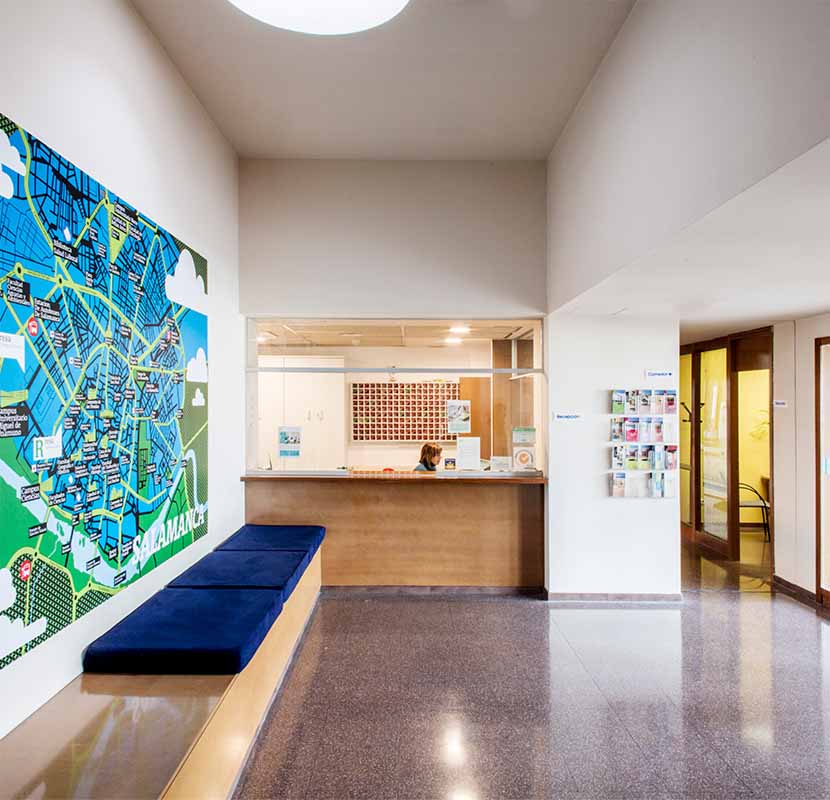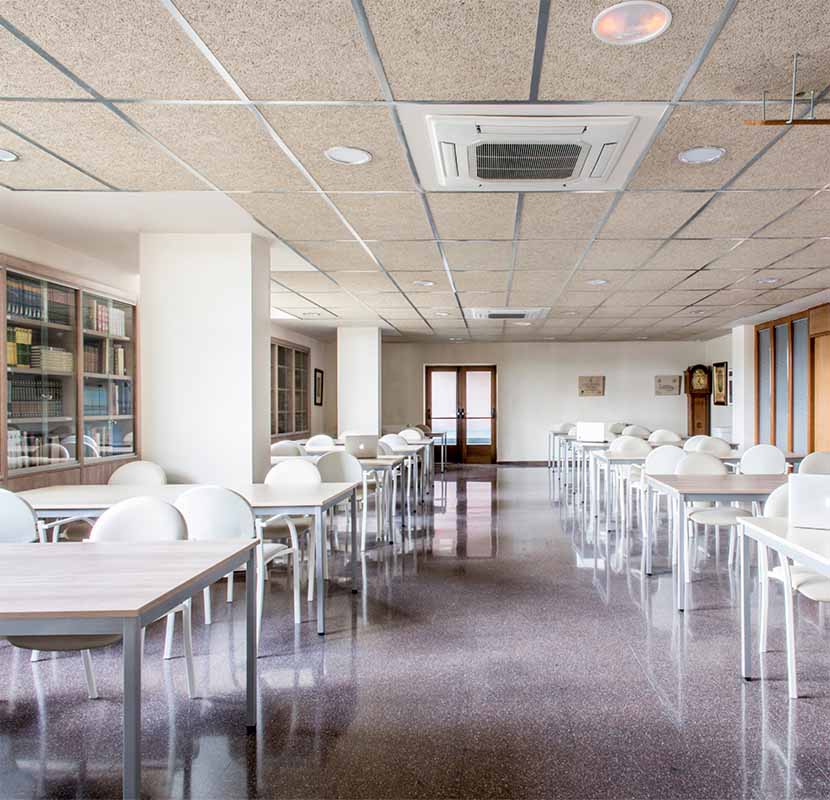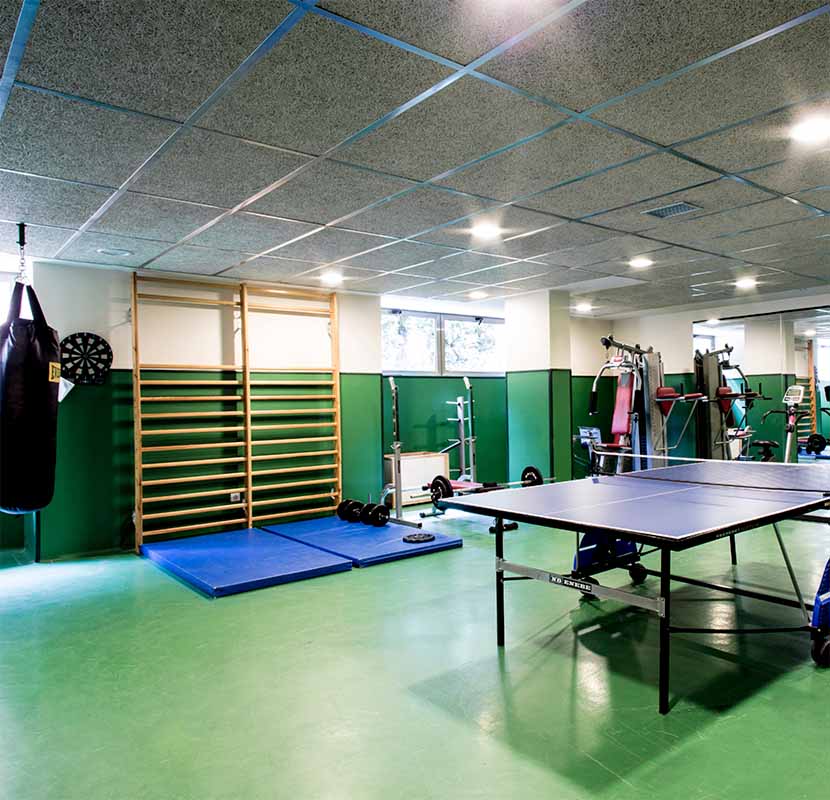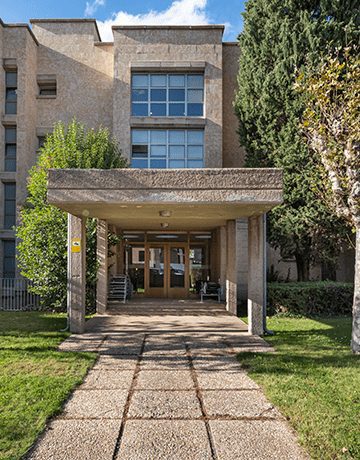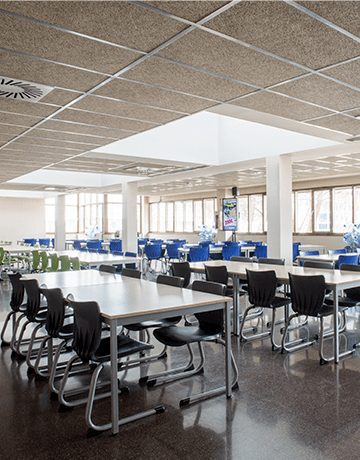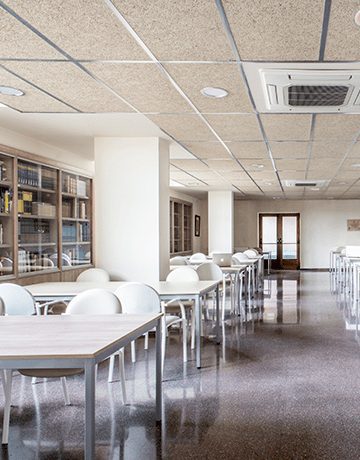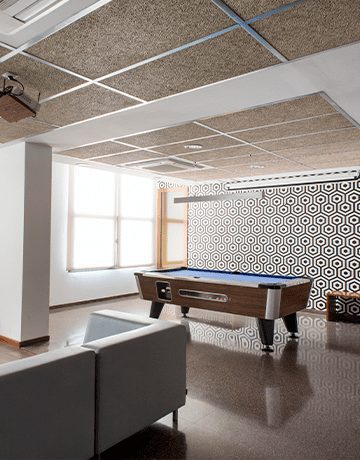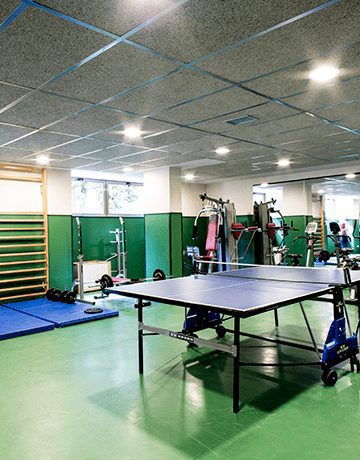 Single room from €835 a month
Living in Resa
If you have a minute, we'll tell you all about it.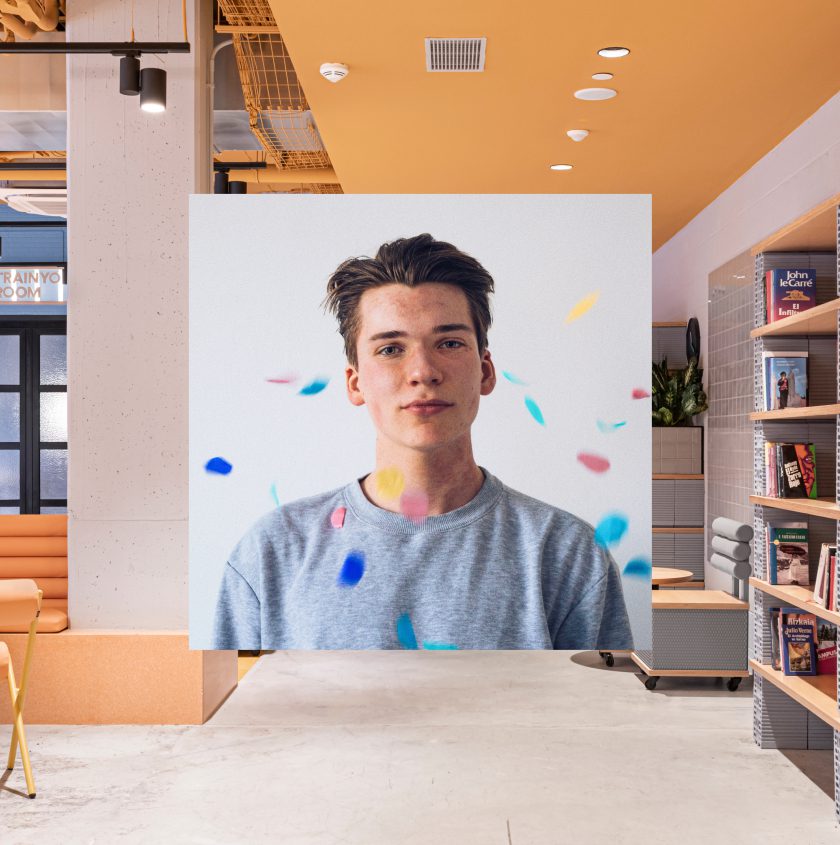 Unlimited access to communal areas
Activities programme
Cafeteria
Change of sheets and towels
Wi-Fi everywhere
Rooms for people with reduced mobility
Self-service launderette
Room and communal area cleaning
Vending machines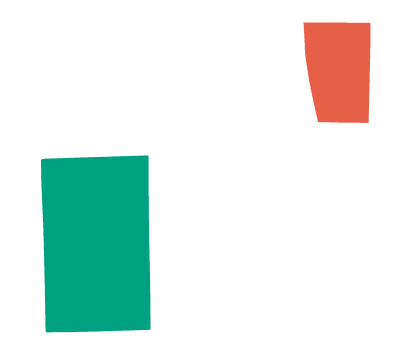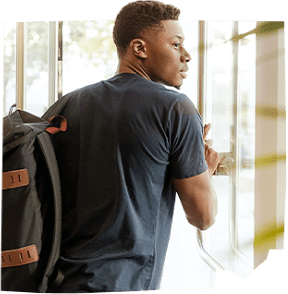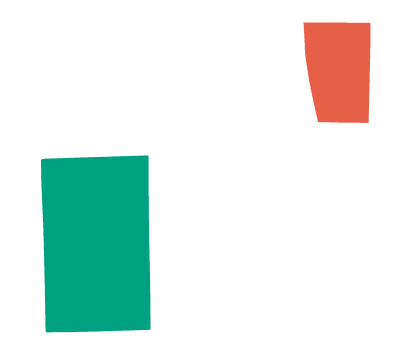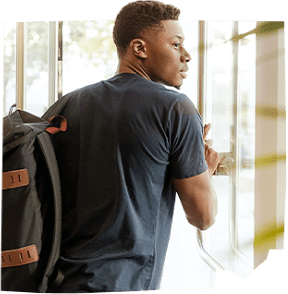 Study rooms
Spacious, quiet and bright rooms where you can concentrate and achieve the best academic results.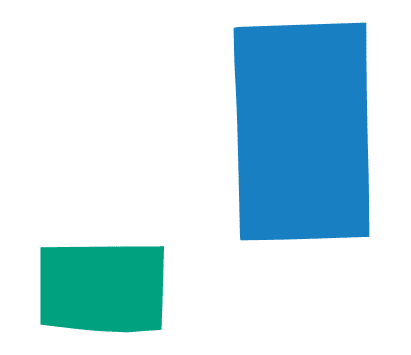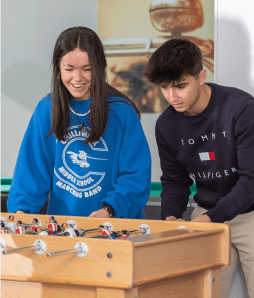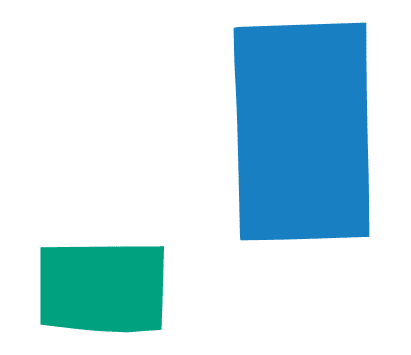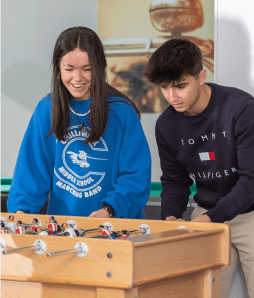 Leisure areas
We have terraces, TV and games rooms and landscaped areas.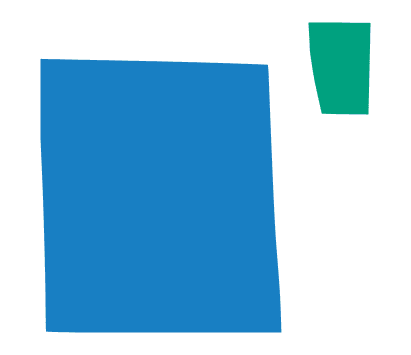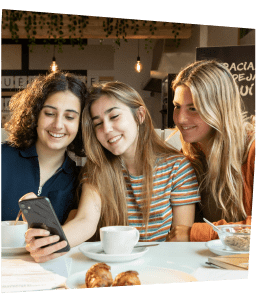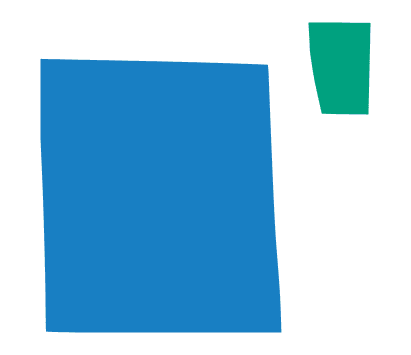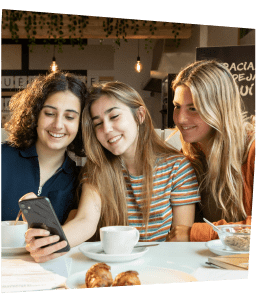 Cafeteria
In our cafeteria, you eat, laugh, and, if you lose track of time, you can drop off to sleep.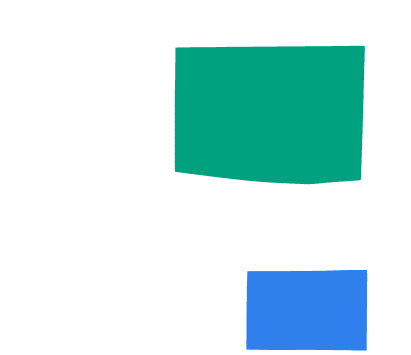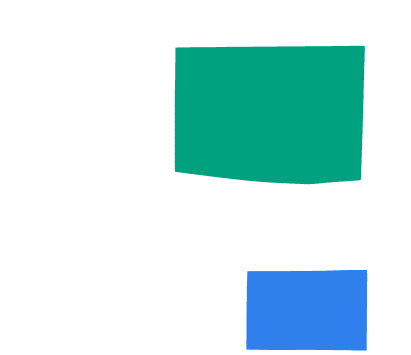 Room with machines and other equipment so that you can keep up with your training routine. 
Where to find us
The Hernán Cortés University Hall of Residence is located in the University Quarter par excellence, you will be perfectly connected both to the city centre and to the Miguel de Unamuno University Campus.
Living here will give you easy access to all that Salamanca has to offer. Furthermore, you will only by five minutes away from the city's bus station.
You will also find a welcoming and vibrant environment where you can live and study at your own pace. The facilities and amenities have been designed to make your stay a comfortable and rewarding experience.
P.º de San Vicente, 103, 37007 Salamanca
Community
This is what your Resa Hernán Cortés Community will be like


203
Residents
Academic year 2023 / 24
19
Average age
Academic year 2023 / 24
Top countries
1. Spain
2. Others
Top provinces
1. Pontevedra
2. León
3. Burgos
4. Valladolid
5. Badajoz
Top universities
1. Universidad de Salamanca
2. Universidad Pontificia de Salamanca
Top degrees
1. Pharmacy
2. Medicine
3. Psychology
4. Biology
5. Law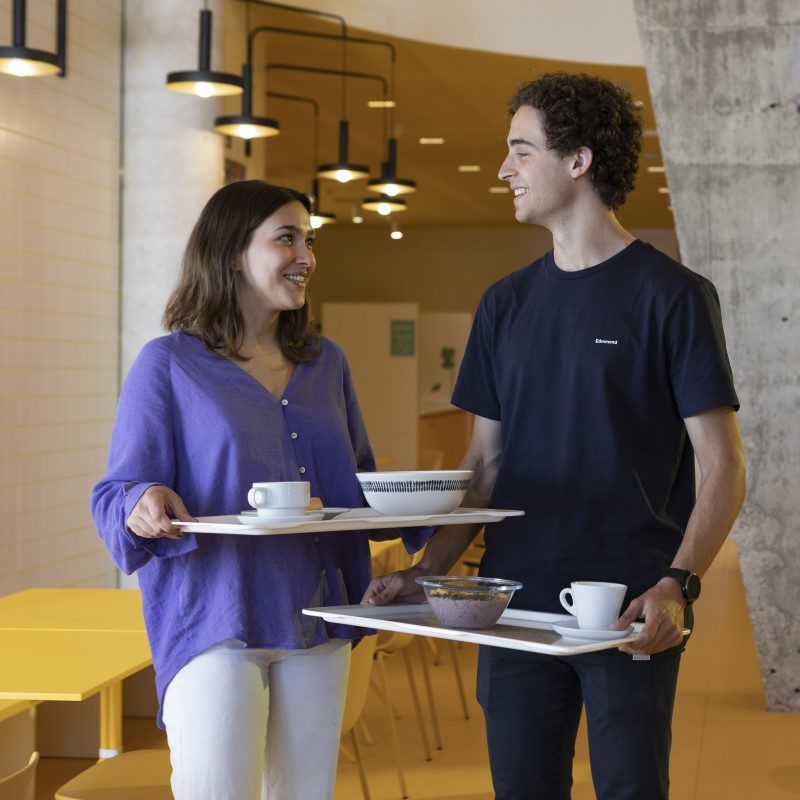 Cafeteria
Where you'll share an appetite and meatball wars
We understand the importance of a balanced diet to achieve your maximum academic potential. For this reason, the hall of residence serves a variety of menu options that will make you feel at home so you won't miss your family's cooking.
To suit your needs, you can choose between half board or full board. It's up to you! Our cafeteria is open every day of the week, providing you with a delicious and healthy dining experience.
At the Hernán Cortés Hall of Residence, we believe that the dining table is a place where people meet, where laughter and conversation flow, and friendships blossom. It is a meeting point that forges memories and connections that will last well beyond your time at the residence.
Check all the cafeteria options and rates on the room price chart.
Testimonials
We're not the only ones saying it
Carolina
Resa Patacona (Valencia)
"At Resa I feel at home."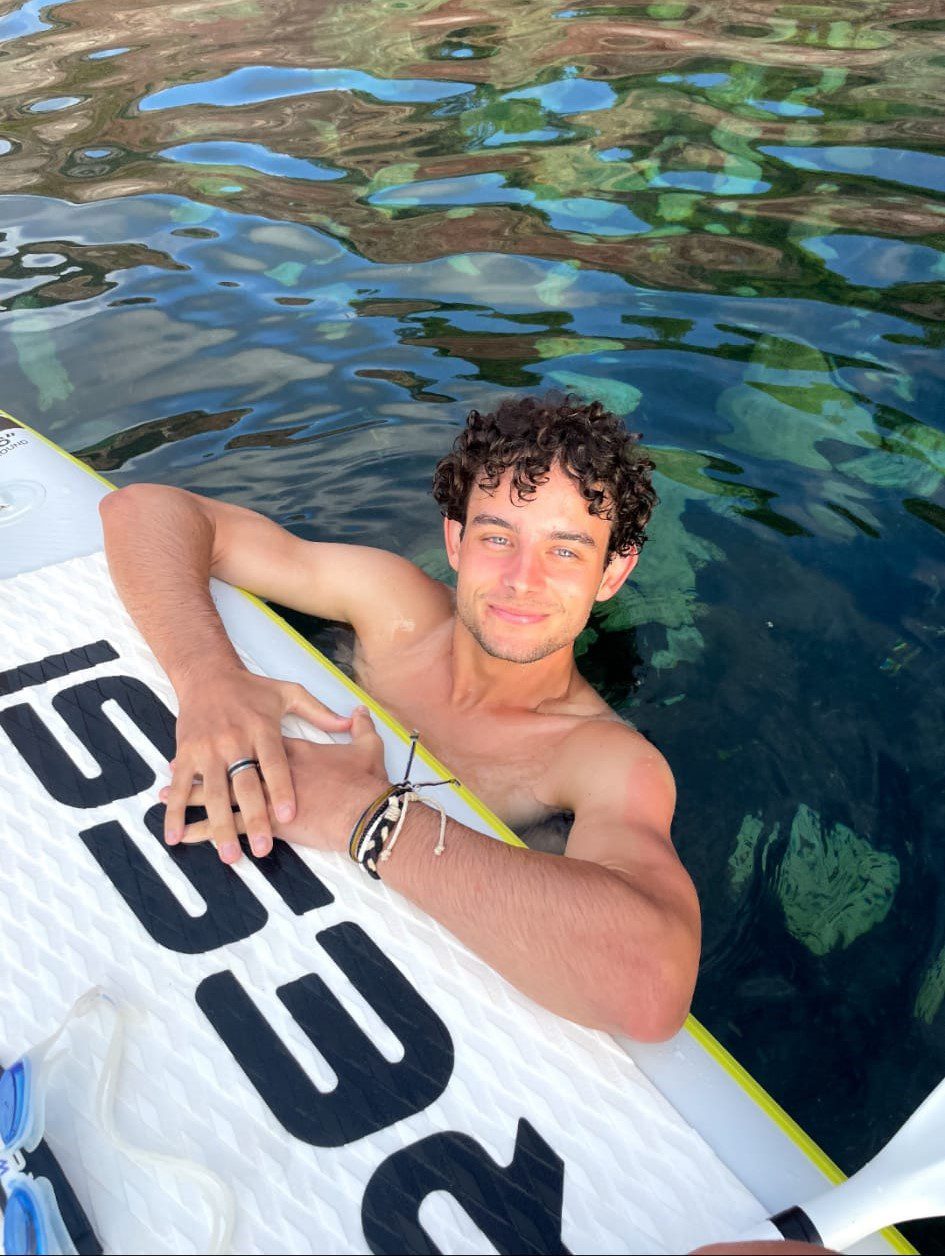 Marcos
Resa La Ciutadella (Barcelona)
"Resa is the place where I have met the most extraordinary people in my life, and the place that has made me grow personally."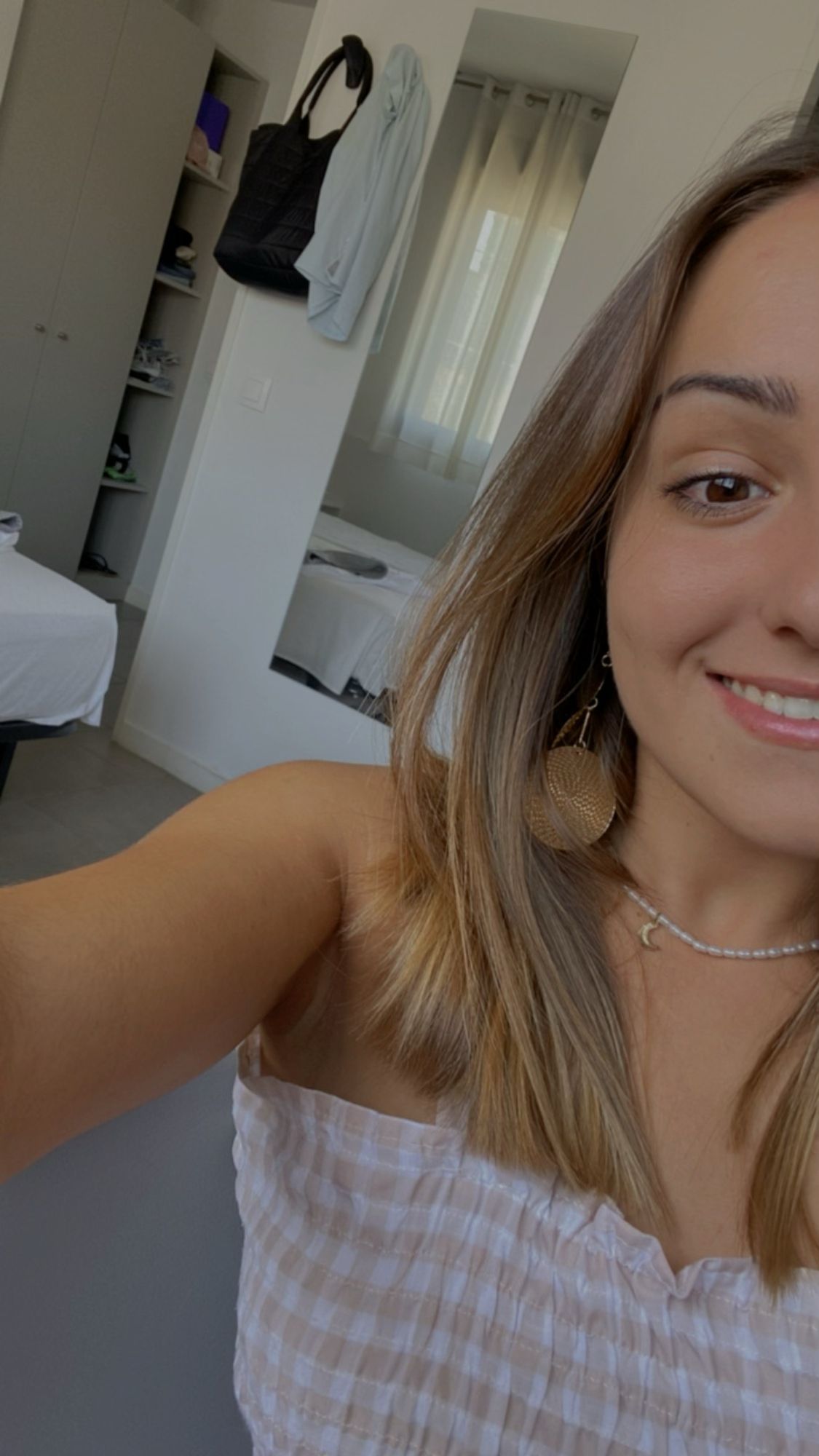 Meritxell
Resa Tarragona Mediterran
"A familiar treatment, ease, comfort like a second home... In 2 syllables: RESA."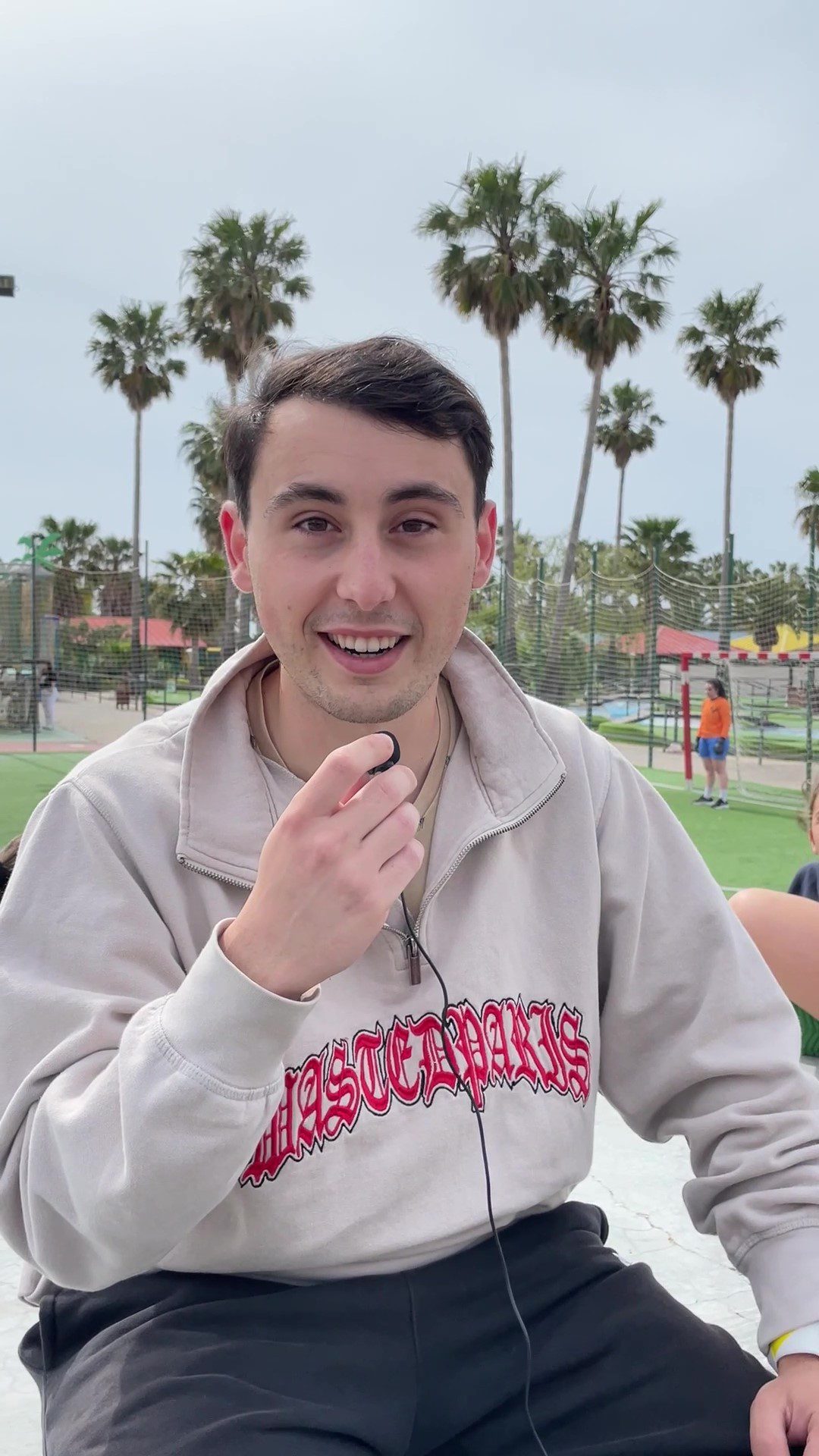 Lluis
Resa La Ciutadella (Barcelona)
"What I like most about Resa is the atmosphere and the proximity to the university."
Our team
Resa is what its people make it

Maite Martín
Residence Director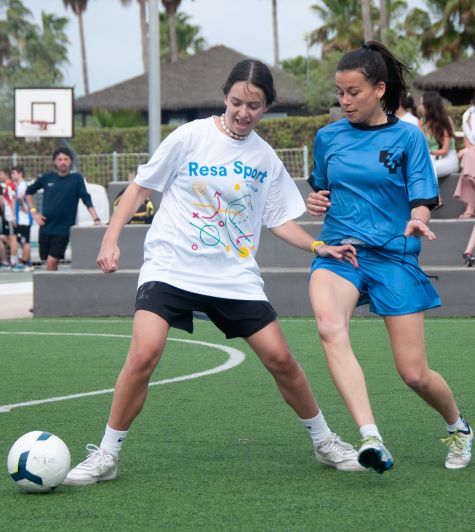 ResaSport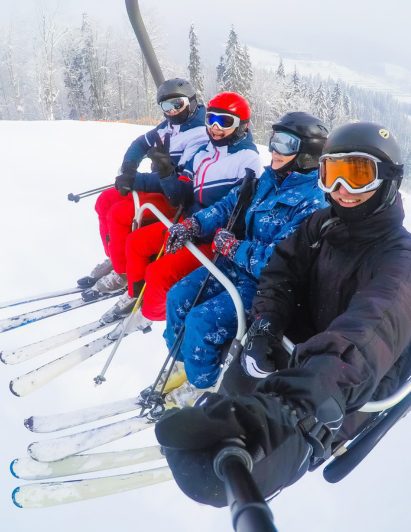 ResaSnow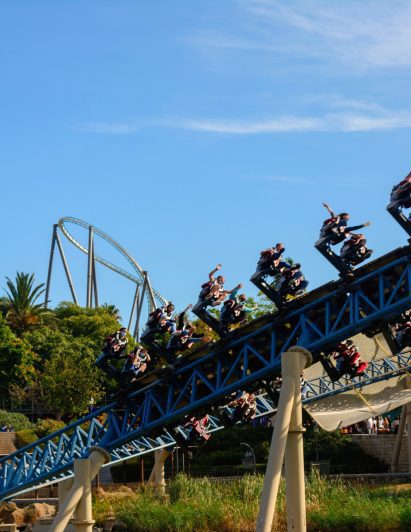 Trip to PortAventura
Our partners
If your university is on this list,
it will be even easier to choose your hall of residence
We collaborate with these universities and are delighted to do so with the entire university community. 
Other halls of residence in Salamanca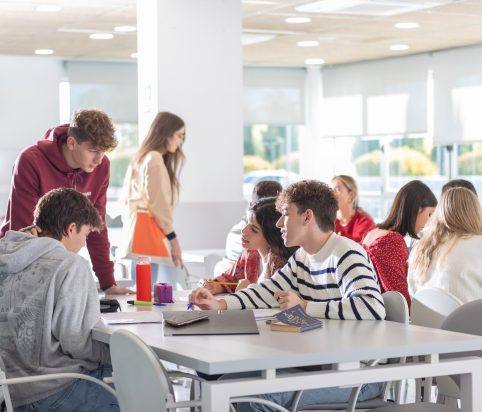 For groups
Come with your sports team or family and we will welcome you in style.
We have extensive experience in managing group bookings (from 10 people) for sports teams, as well as summer courses, conferences, congresses, cultural meetings, etc.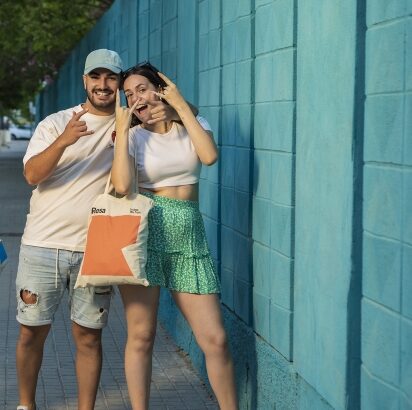 Resa Inn
And if you feel like staying just for a few days, it's cool too.
We are more than a university residence. Explore Salamanca and stay at Resa with your friends. What's more, you'll get a discount for being a resident!