Resa

Los

Abedules

Hall of Residence
Right in the Campus of the UPNA and a short walk from the UNAV. Resa Los Abedules is the accommodation you are looking for in Pamplona.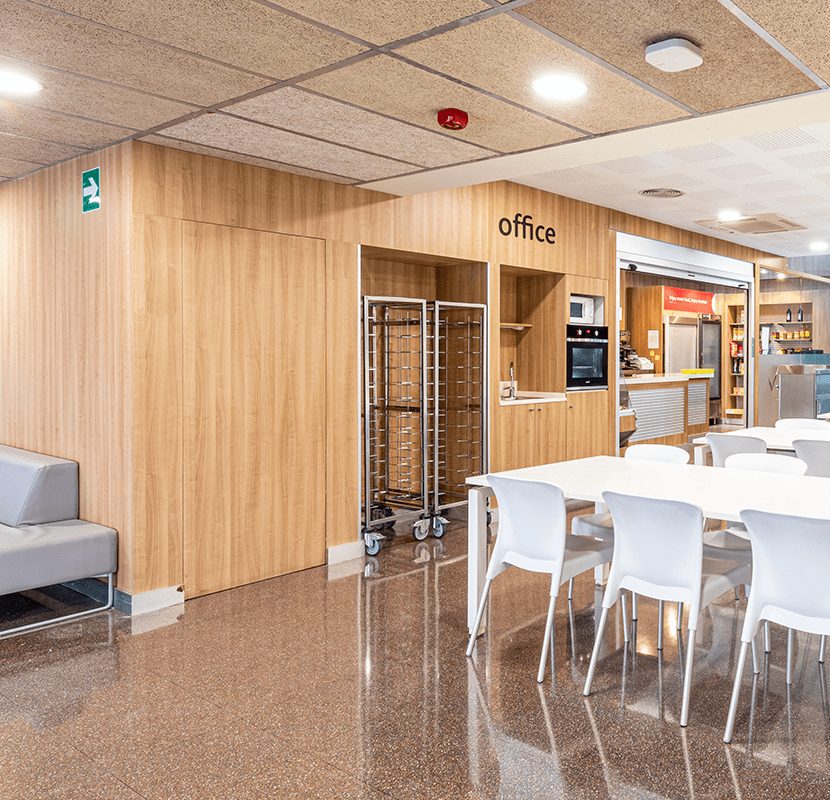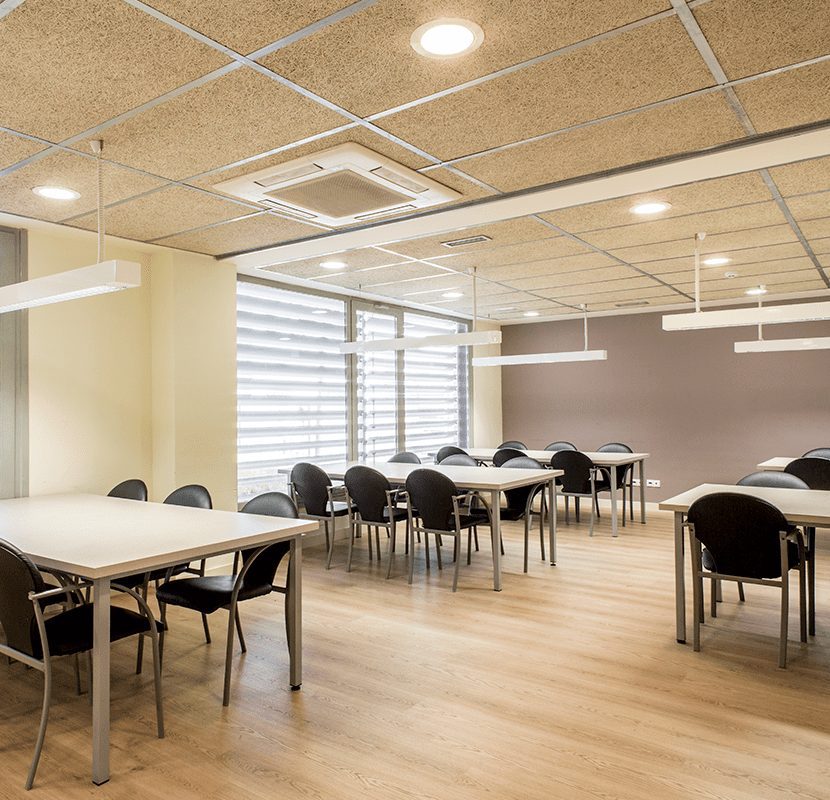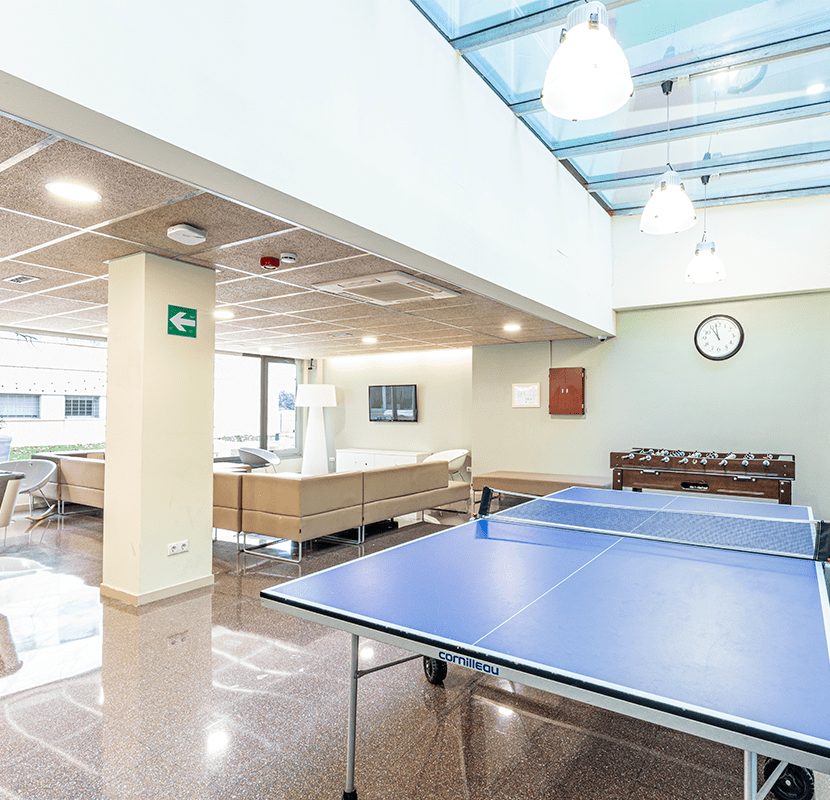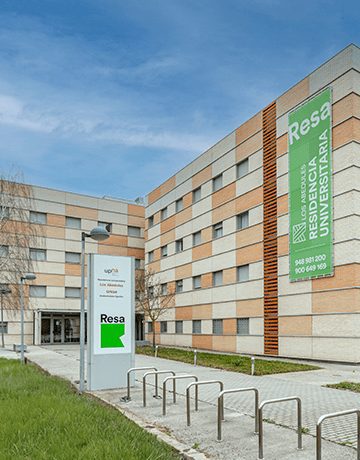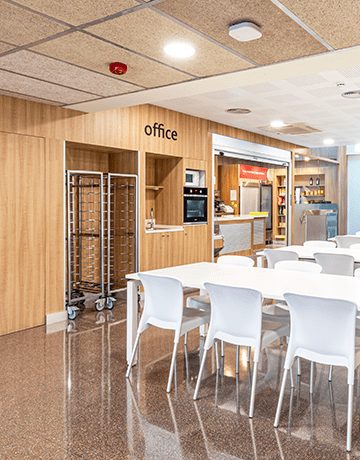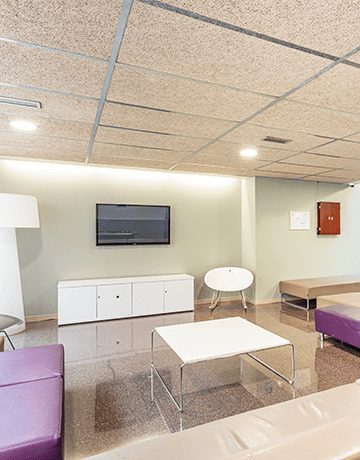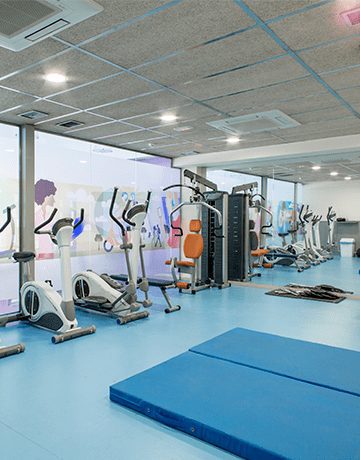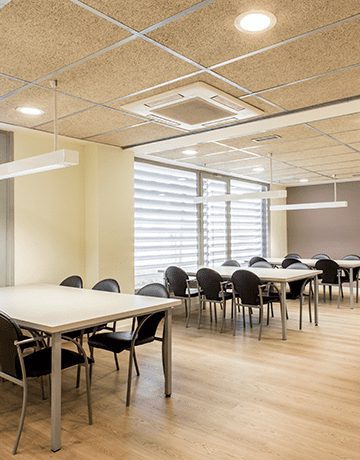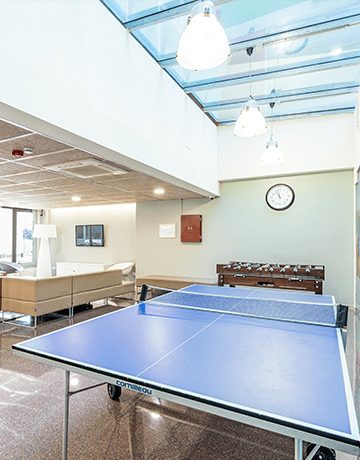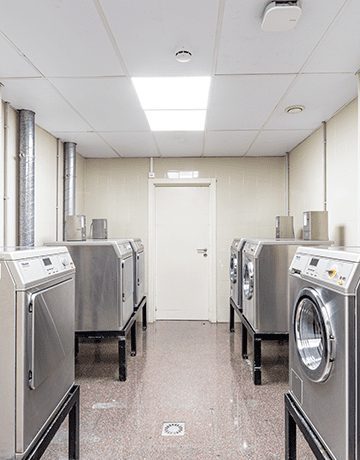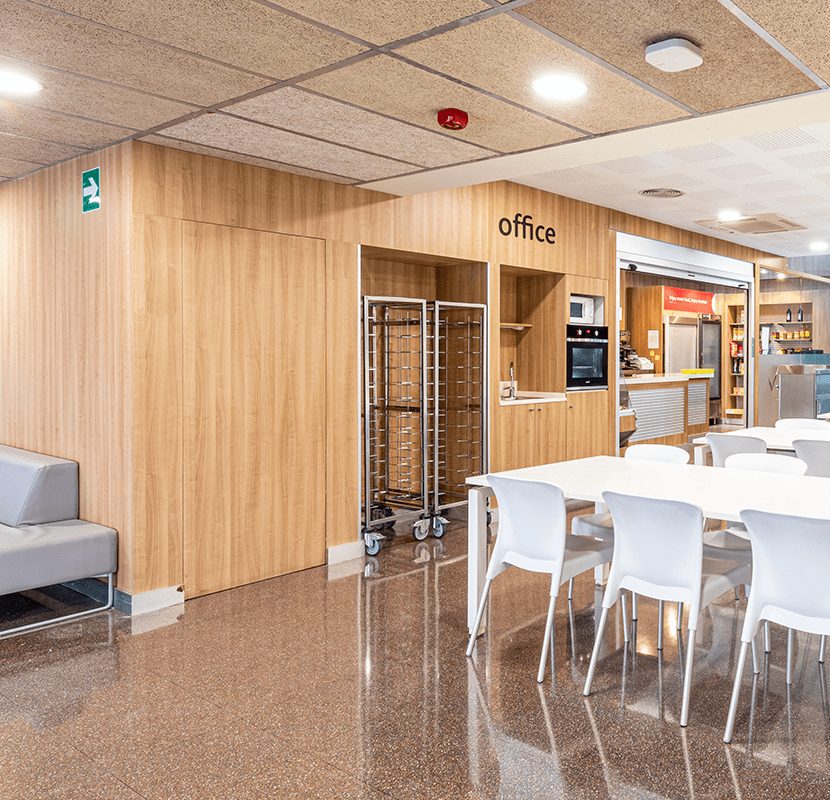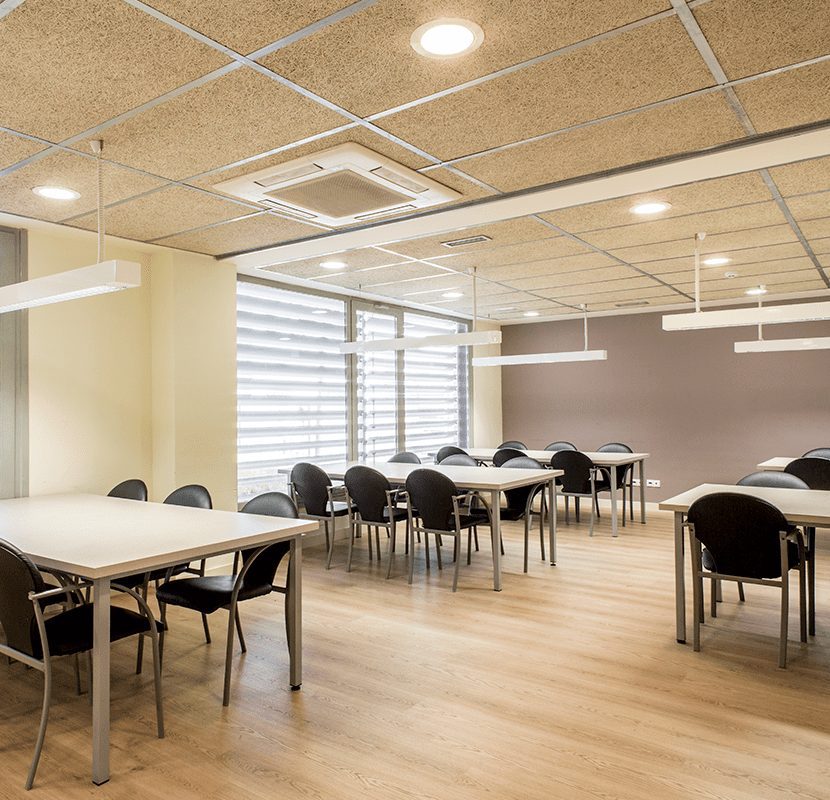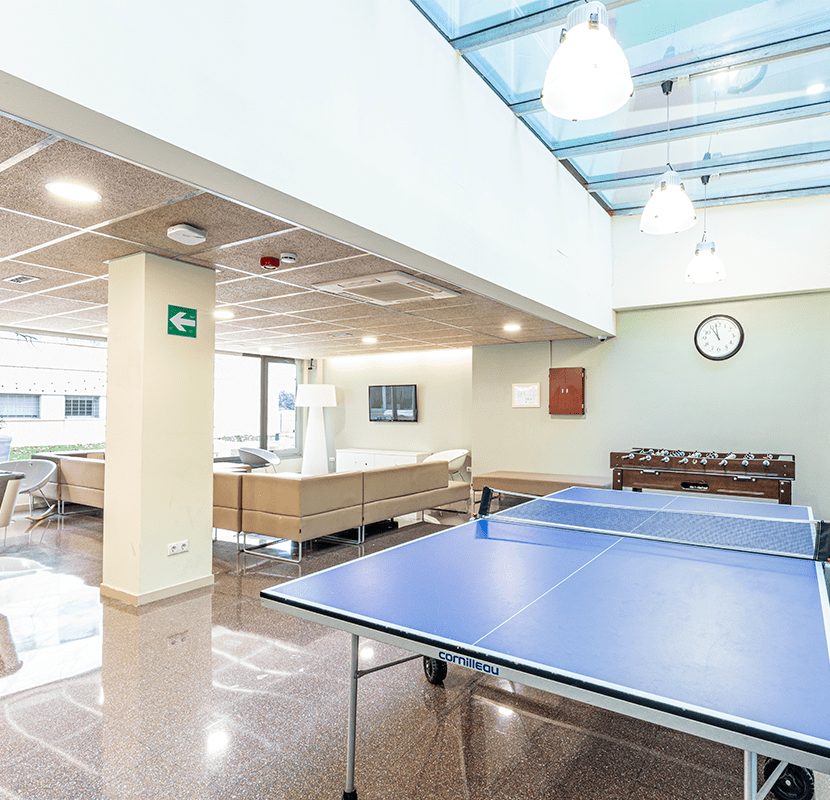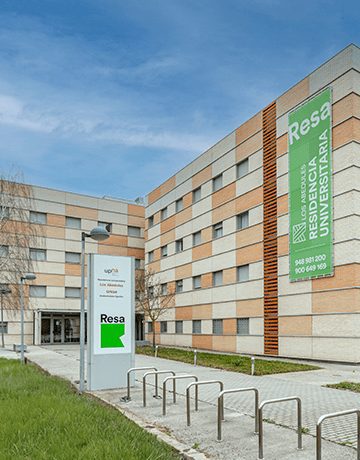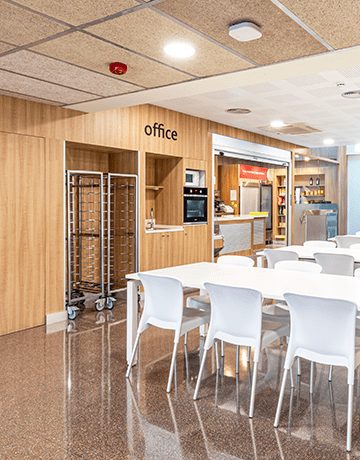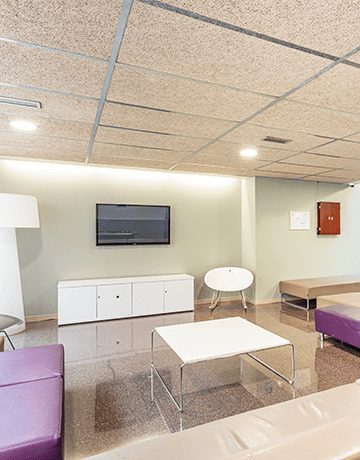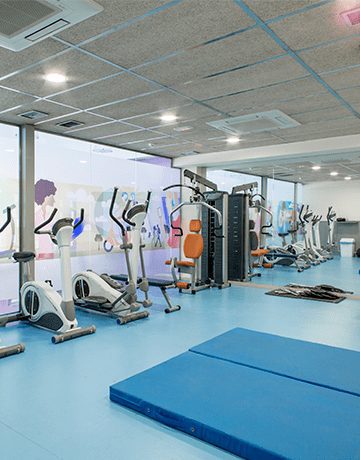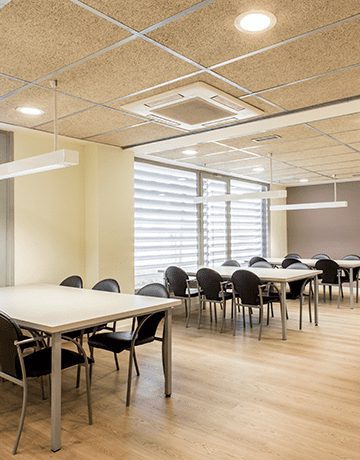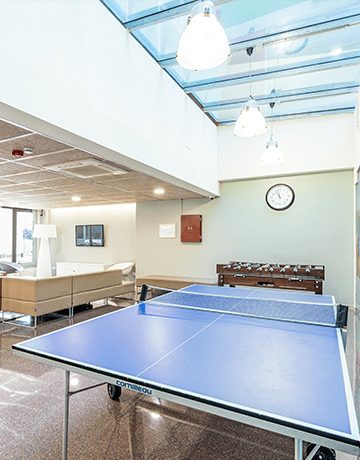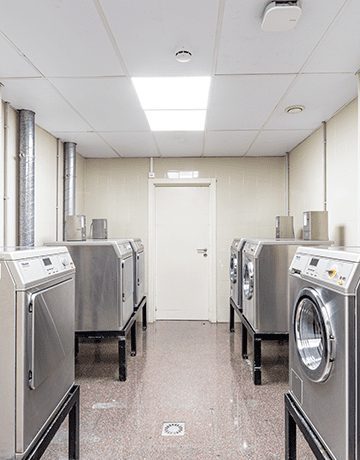 Studios from €499 a month
Single studio
Our single studios provide maximum independence within the residence, allowing you to organise your day-to-day life and study at your own pace. A fully furnished, outward-facing studio with a fully fitted kitchen and bathroom.
Single studio with a shared kitchen
The ideal solution to share with a friend without sacrificing your own space. Two single studios connected by a shared kitchen, both fully equipped and with private bathrooms.
Living at Resa
If you have a minute, we'll tell you all about it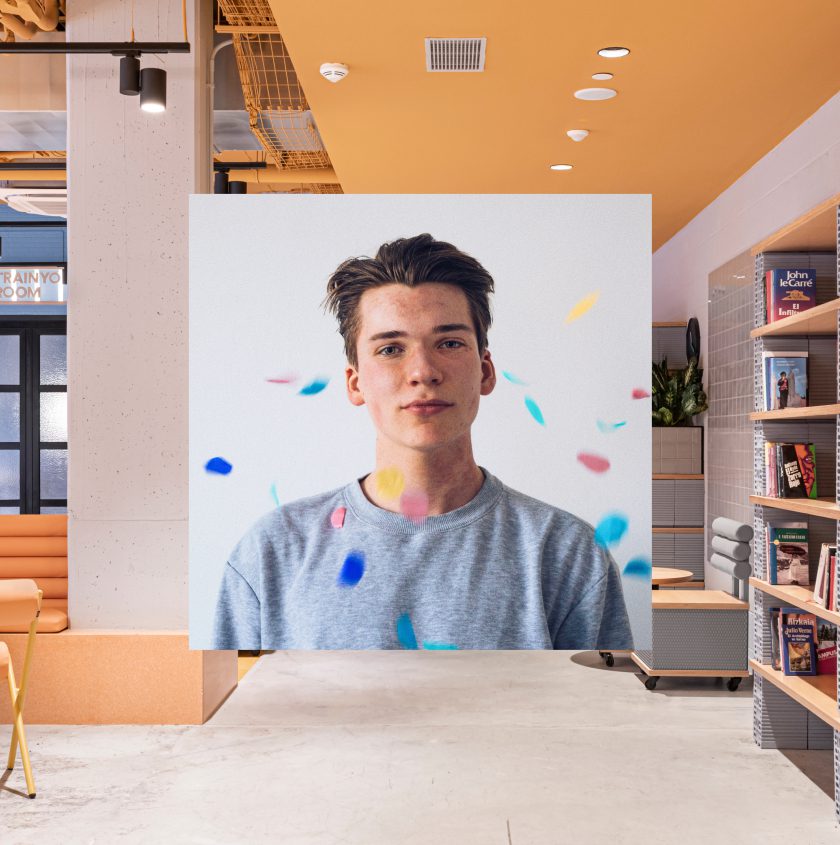 Unlimited access to communal areas
Activities programme
Cafeteria
Change of sheets and towels
Wi-Fi everywhere
Rooms for people with reduced mobility
Self-service launderette
Room and communal area cleaning
Car/motorcycle parking
Bicycle racks (free)
Vending machines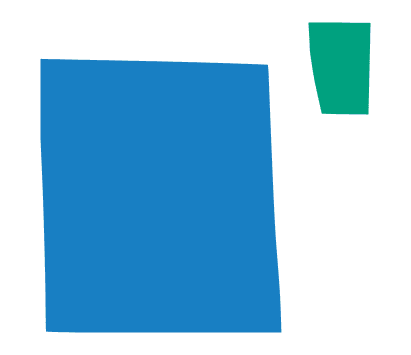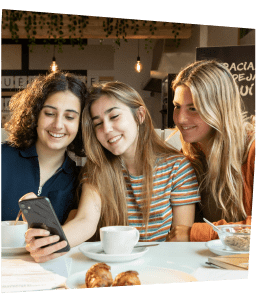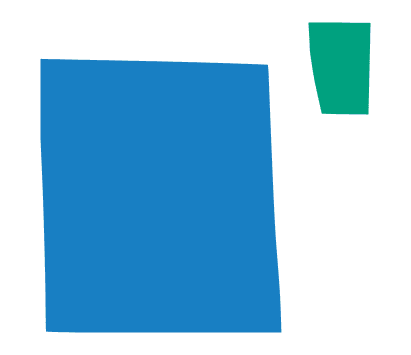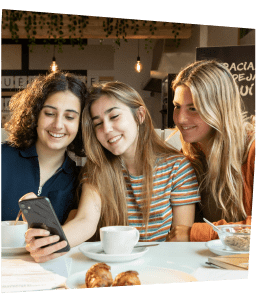 Cafeteria
In our cafeteria, you eat, laugh, and, if you lose track of time, you can drop off to sleep.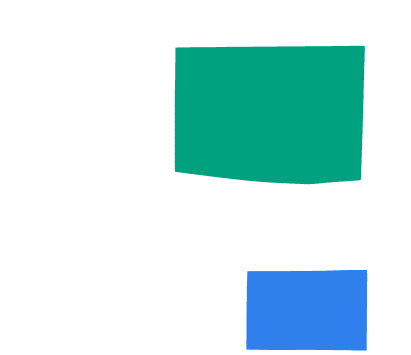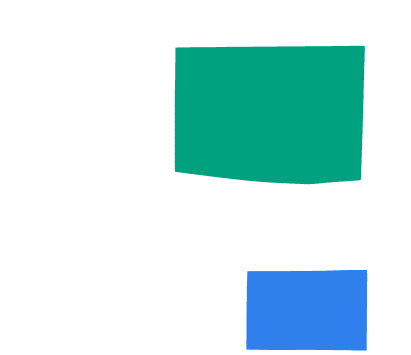 Gym
Room with machines and other equipment so that you can keep up with your training routine.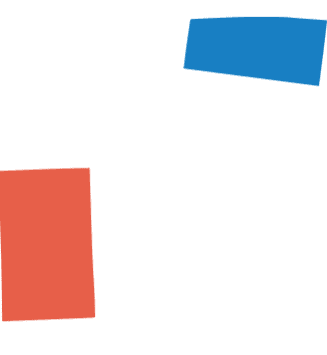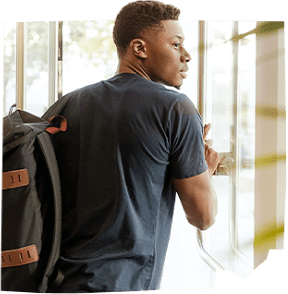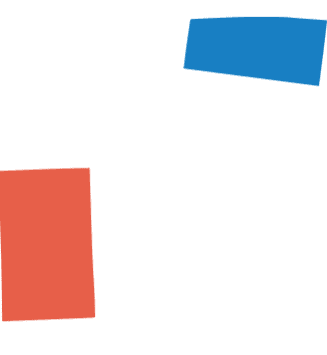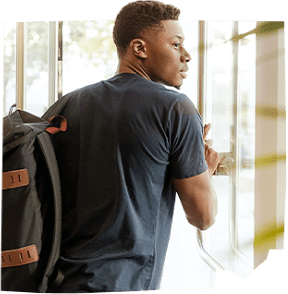 Study rooms
Spacious, quiet and bright rooms where you can concentrate and achieve the best academic results.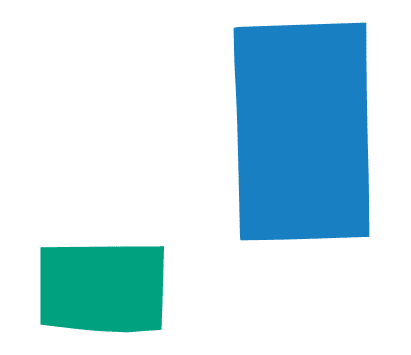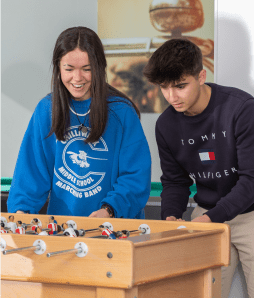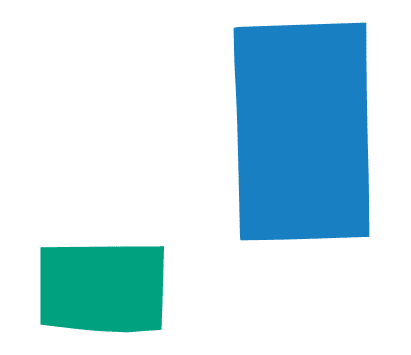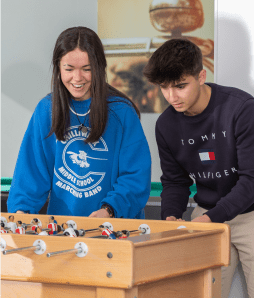 Leisure areas
We have terraces, TV and games rooms and landscaped areas.
Where to find us
Los Abedules Hall of Residence in Pamplona is located on the lively UPNA Arrosadía Campus. Everything is close by: the lecture hall, the library, the university cafeterias, the Rectorate building and everything else you need is just a stone's throw away. Not to mention the UNED building and the sports centre, which are also just around the corner.
Your academic life will be at the heart of everything.
C. Sadar, 26, 31006 Pamplona, Navarra
Community
This is what your Resa Los Abedules community will be like in Pamplona


223
Residents
Academic year 2023 / 24
20
Average age
Academic year 2023 / 24
Top countries
1. Spain
2. France
3. Italy
4. Others
Top provinces
1. La Rioja
2. Navarra
3. Guipúzcoa
4. Soria
5. Bizkaia
Top universities
1. Universidad Pública de Navarra
2. Universidad de Navarra
3. Others
Top degrees
1. Business Administration
2. Psychology
3. Law
4. Economics
5. Early Childhood Education
Cafeteria
Where you'll share an appetite and meatball wars
There is no question that a balanced diet is key to performing at your best in your studies. At the Los Abedules Hall of Residence, our cafeteria is like a corner of homemade flavours, designed to make you feel at home.
And the best part? It is open from Monday to Friday (except university holidays). You can choose between half board or full board. And if your schedule is a little different, you also have the option of lunch or dinner separately from Monday to Friday.
Check all the cafeteria options and rates on the room price chart.
Testimonials
We're not the only ones saying it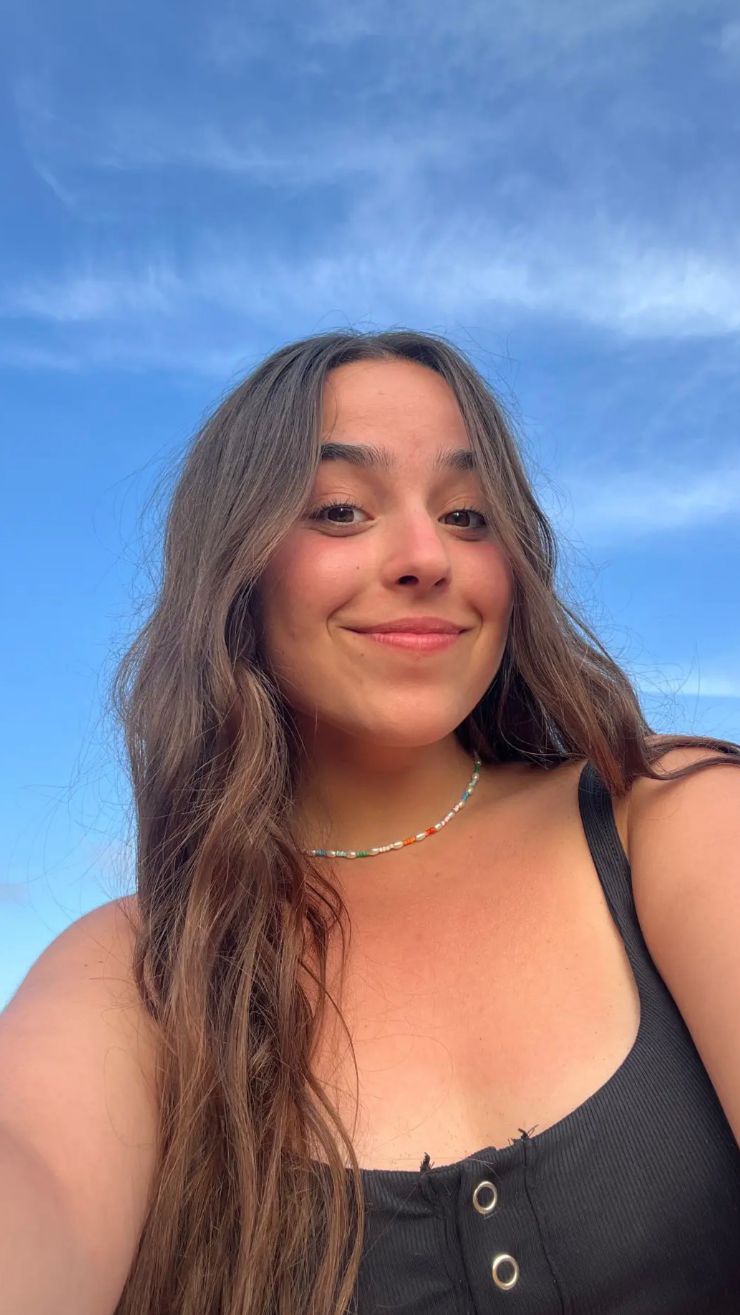 Marta
Resa Los Abedules (Pamplona)
"The welcome you feel when you arrive makes all the workers and residents become a second family. And all the activities and excursions that are prepared are full of experiences and anecdotes that will remain forever. I would choose Resa 100% again."
Francisco
Resa Tomás Alfaro Fournier (Vitoria)
"The best thing about Resa is being close to everything: you don't even have to go out to be with your friends, you have the university within walking distance and the city center just a few minutes away. Also, it's great to be able to decide when to be alone and when to be accompanied."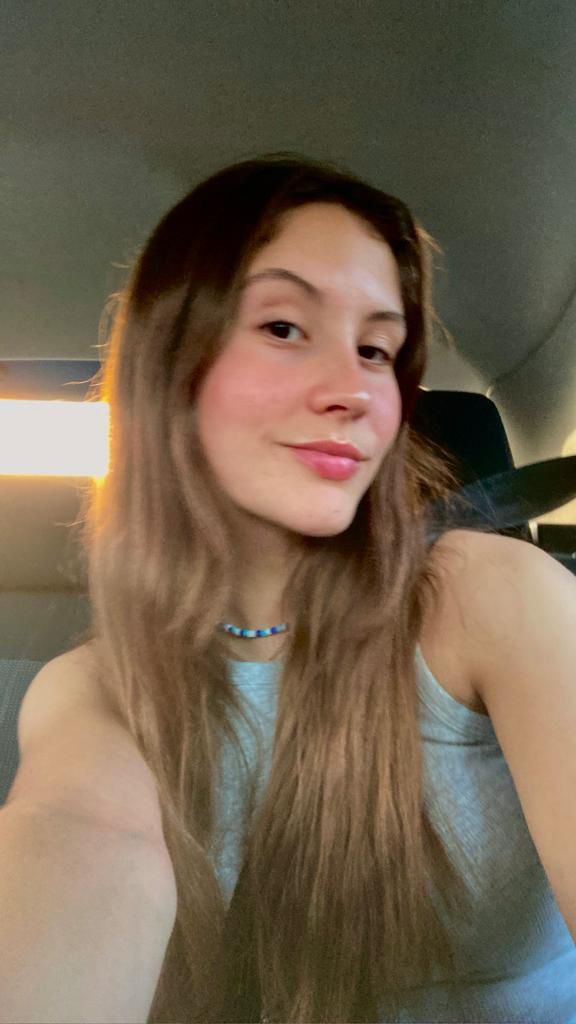 Alicia
Resa Los Abedules (Pamplona)
"Choosing Resa was the best decision I made, because of the comfort and services and above all because we have created a new family that is a great support when we are away from home."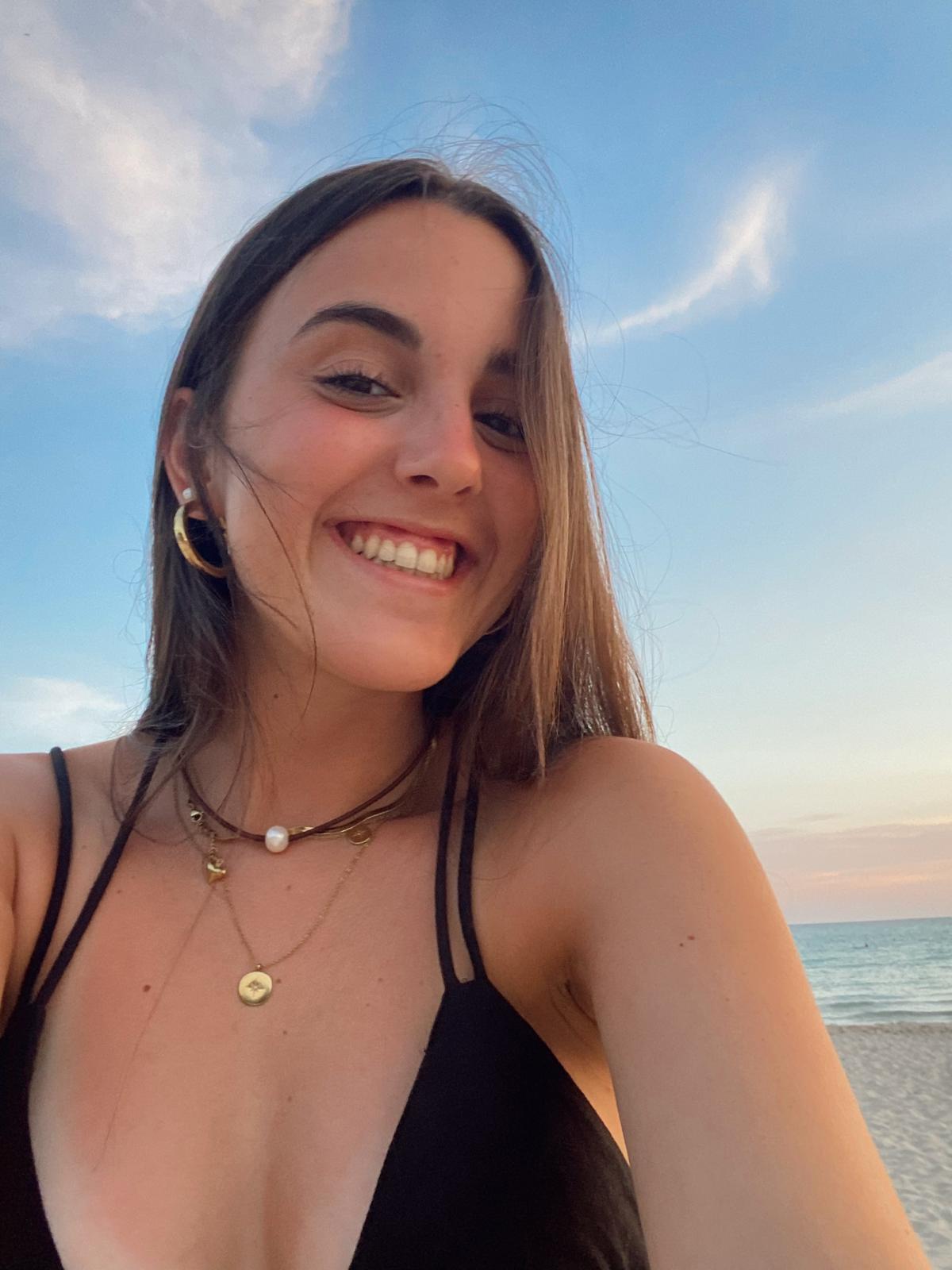 Anne
Resa San Mamés (Bilbao)
"At Resa we create bonds for life."
Our team
Resa is what its people make it

Eva Igoa
Residence Director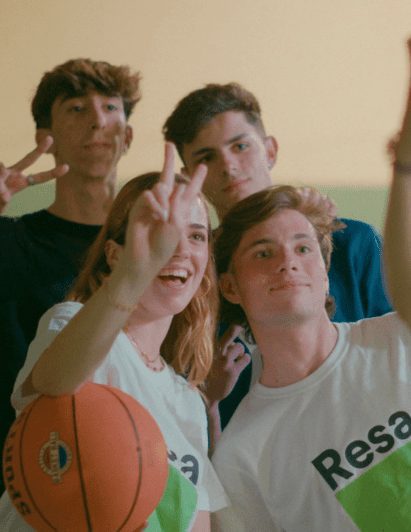 ResaSport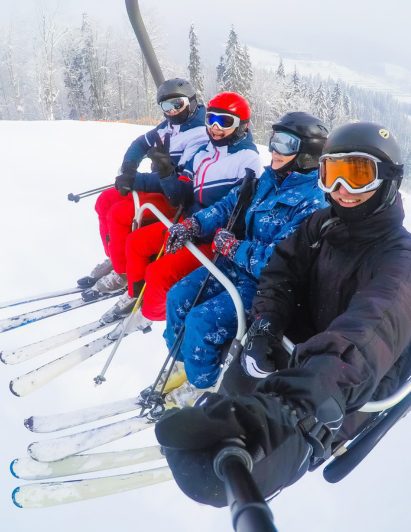 ResaSnow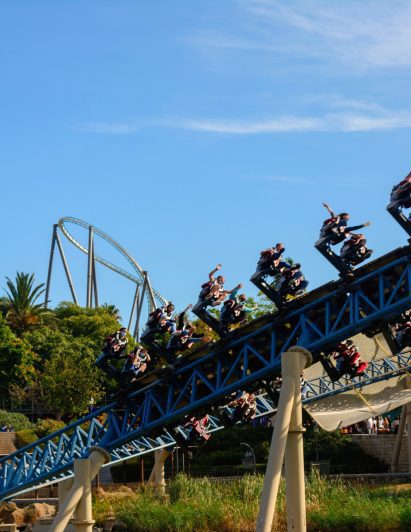 Trip to PortAventura
Our partners
If your university is on this list, it will be even easier to choose your hall of residence
We collaborate with these universities and are delighted to do so with the entire university community.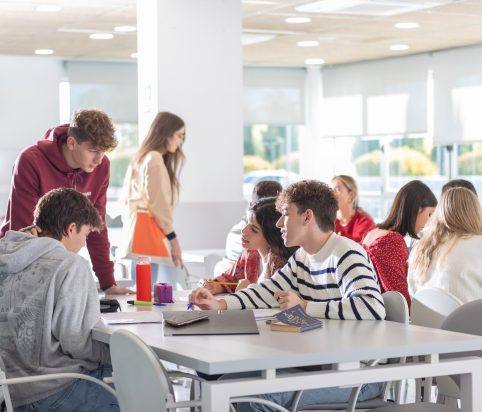 For groups
If you want to come with a group, we also welcome you.
If you are looking for accommodation in Pamplona for a group, group or association (from 10 people) either for a sporting or cultural event, summer courses, workshops, ask for information and we will give you a quote tailored to your needs.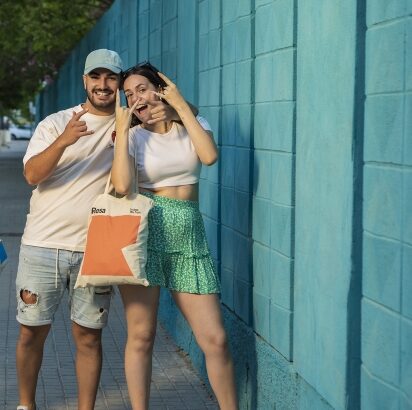 Resa Inn
Come to Pamplona for a few days with Resa
We are more than a hall of residence. If you feel like getting to know Pamplona, book your accommodation at Resa Los Abedules with resident discount! We welcome you and your family and friends too.