Resa Erasmo Hall of Residence
The only residence on the UAM, right at the Cantoblanco Campus. Living in Resa Erasmo is being in the epicentre of the academic life and with all the facilities you need.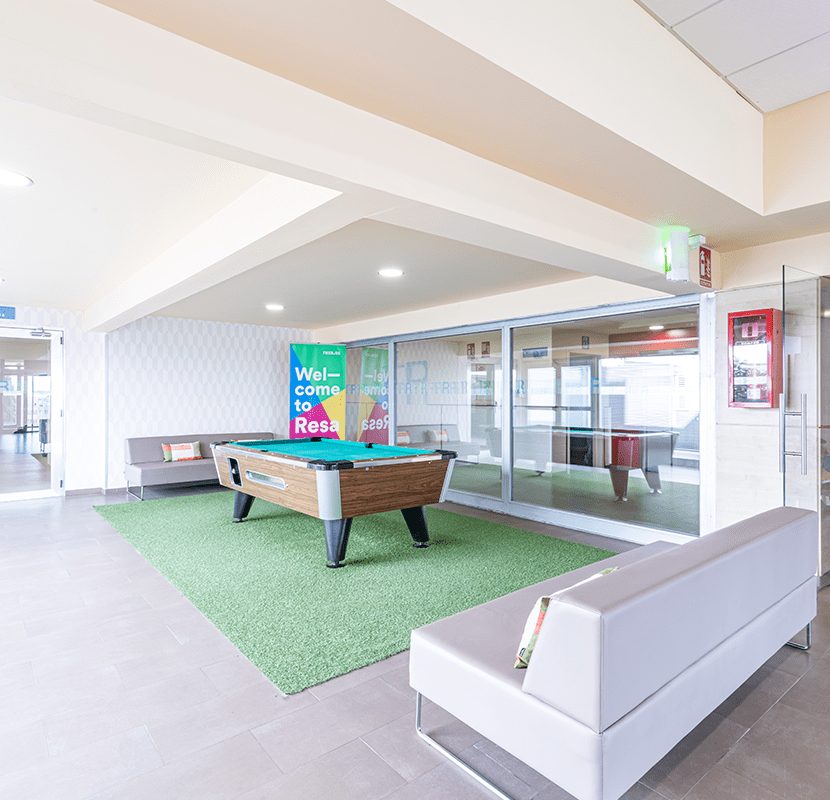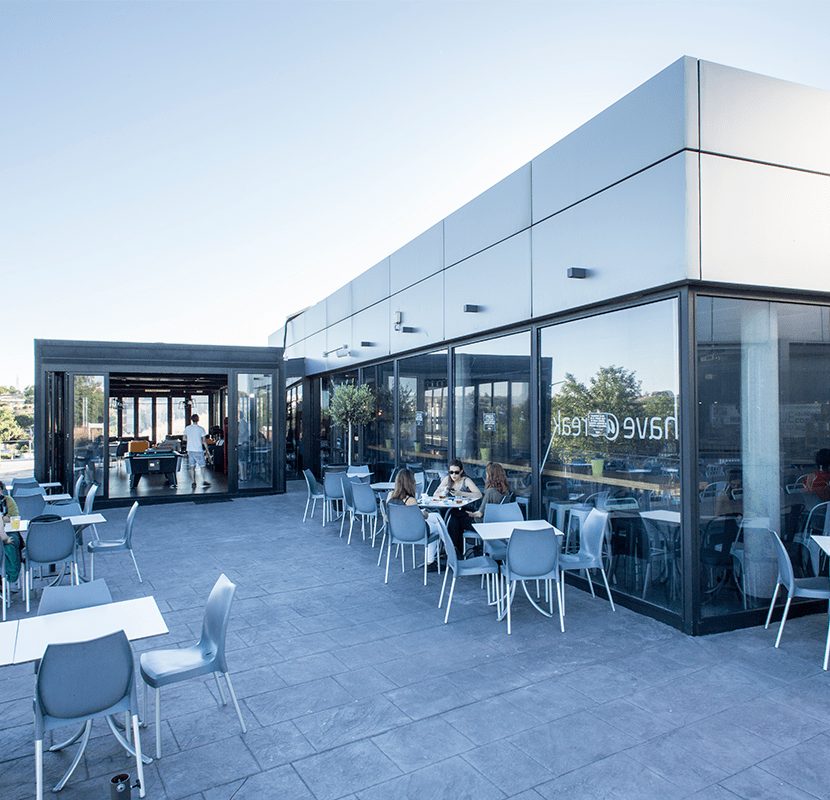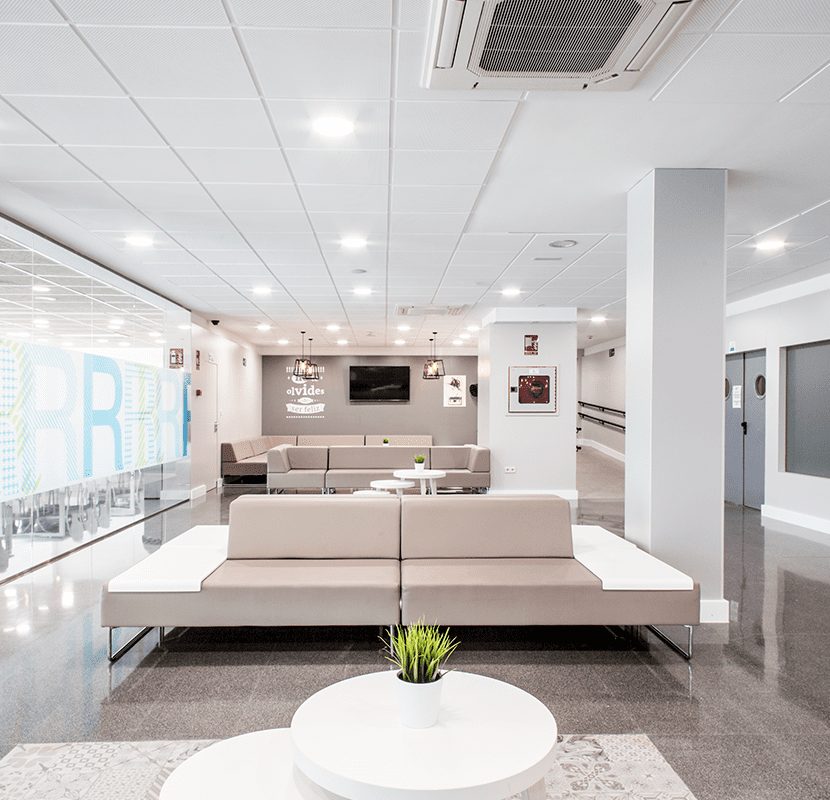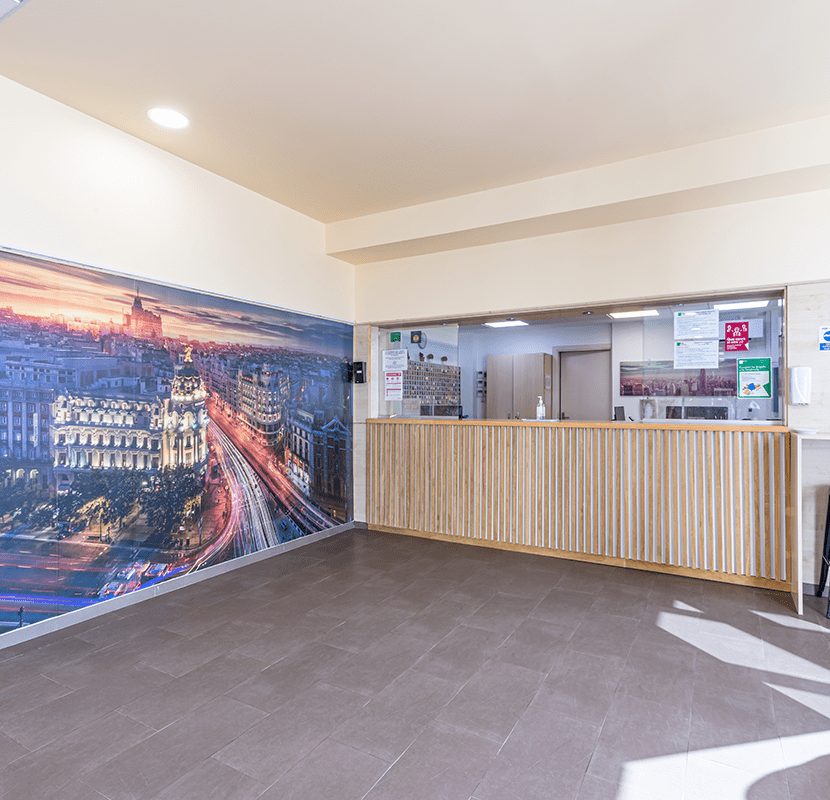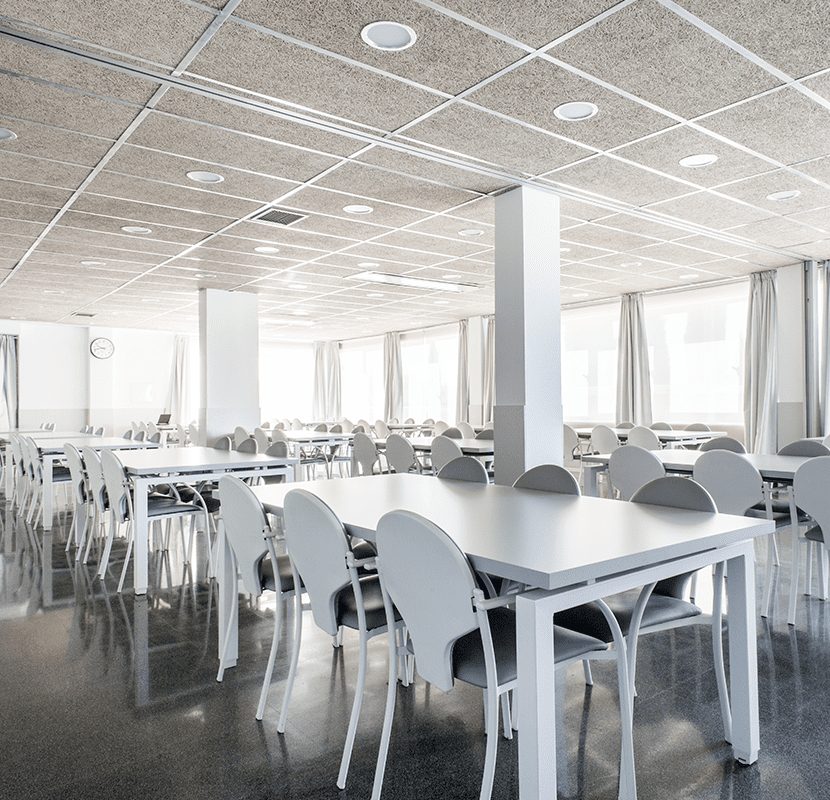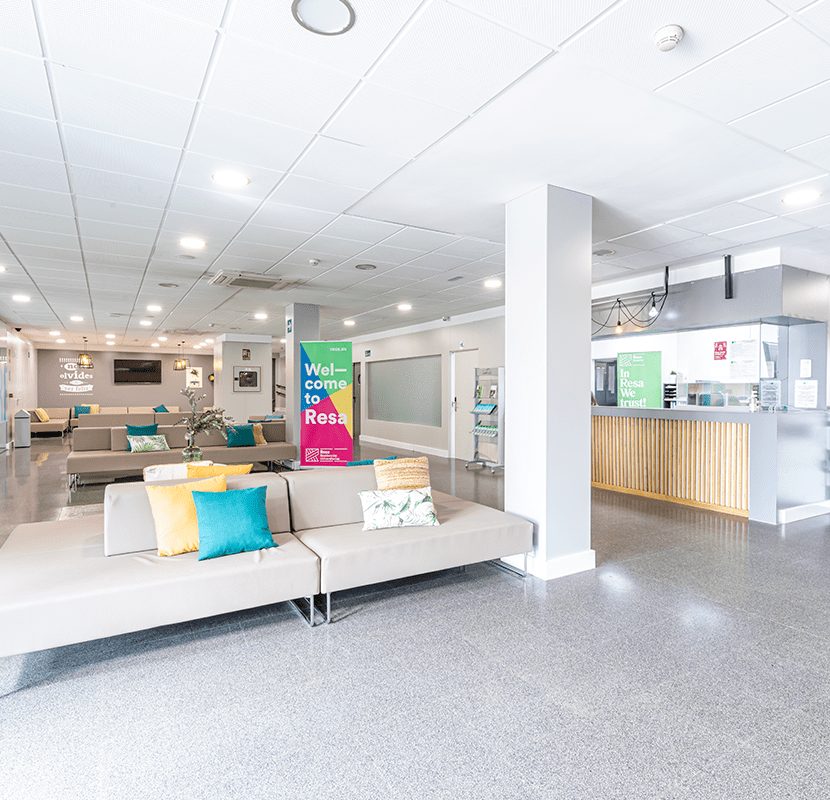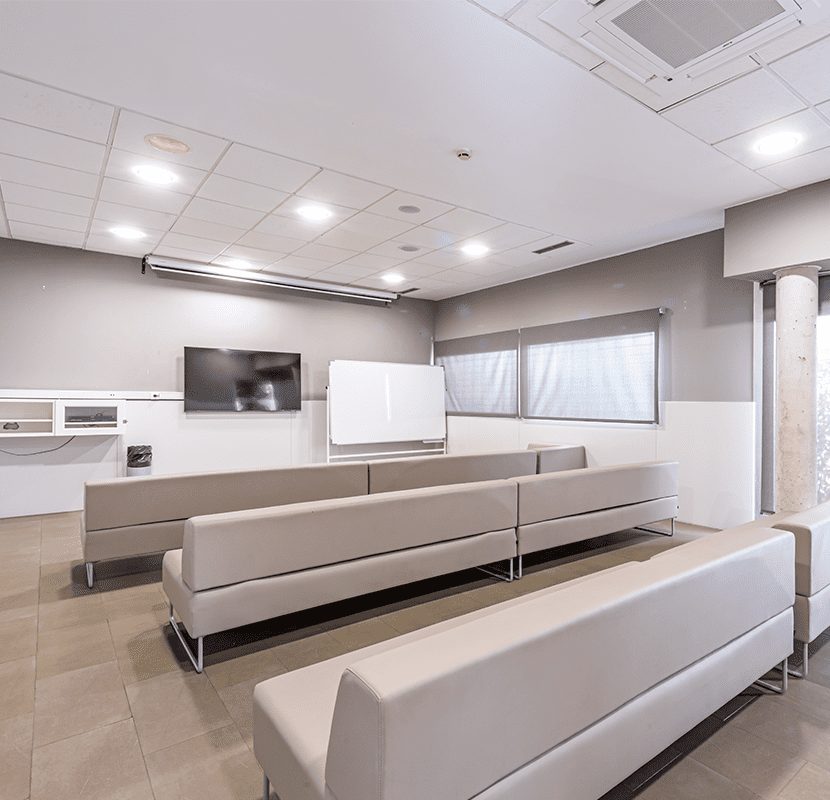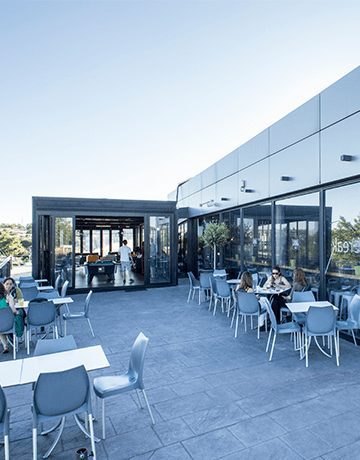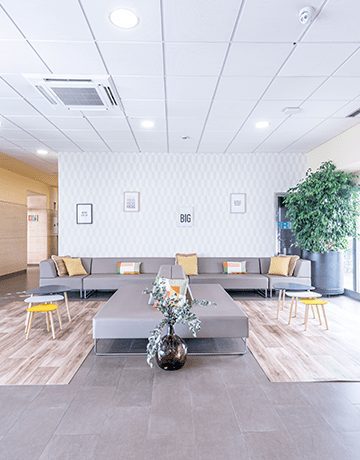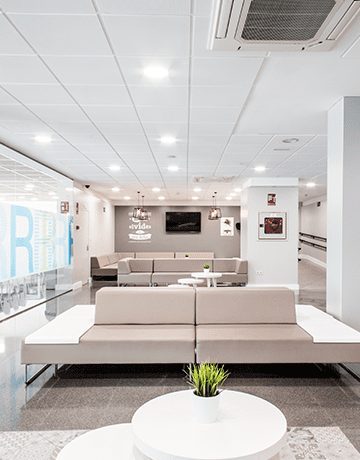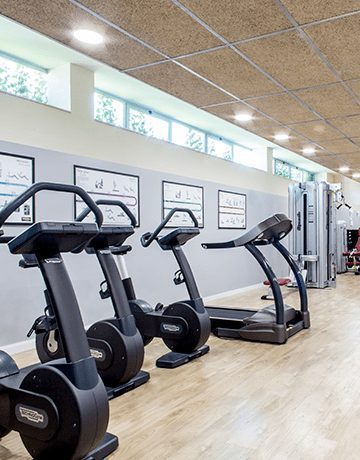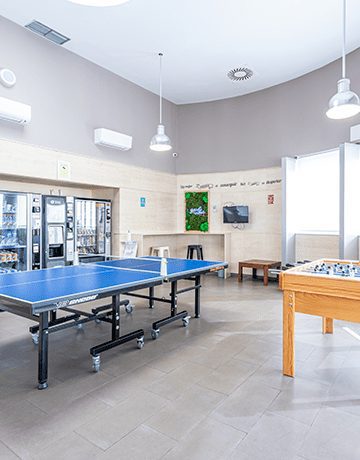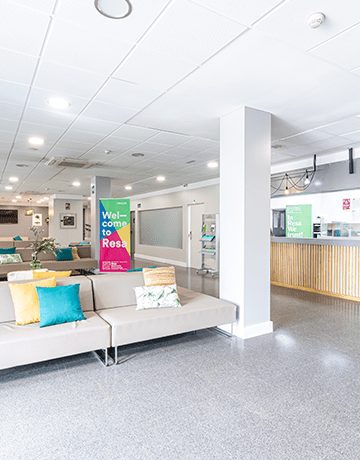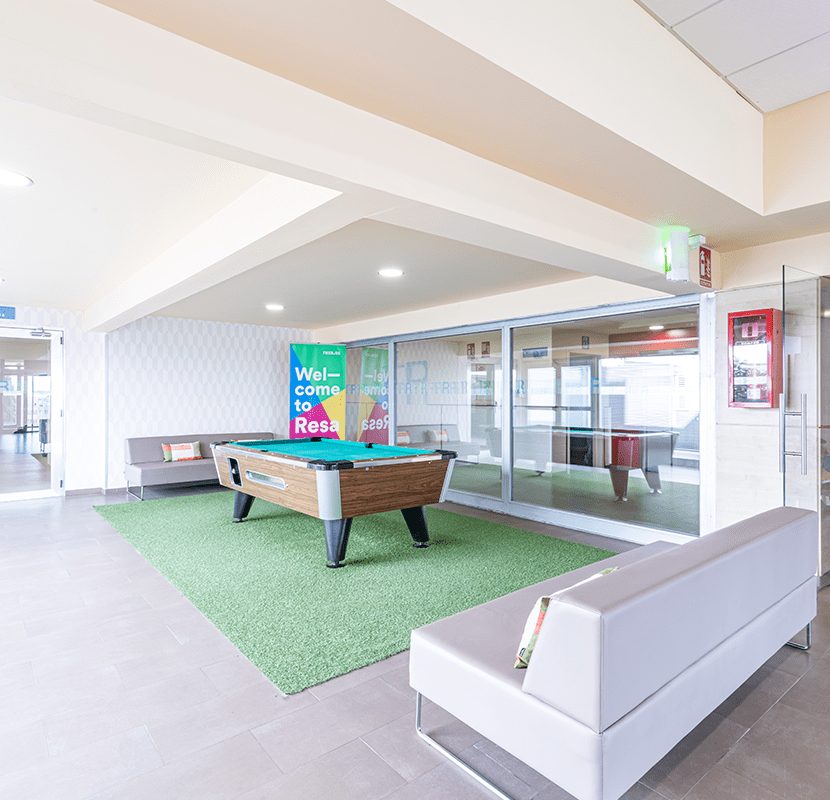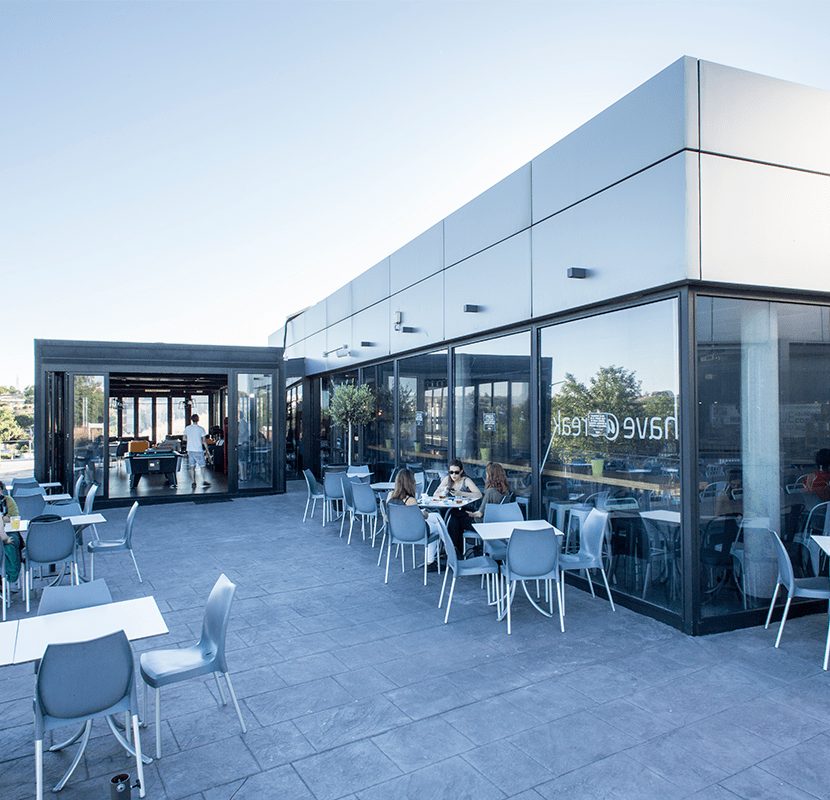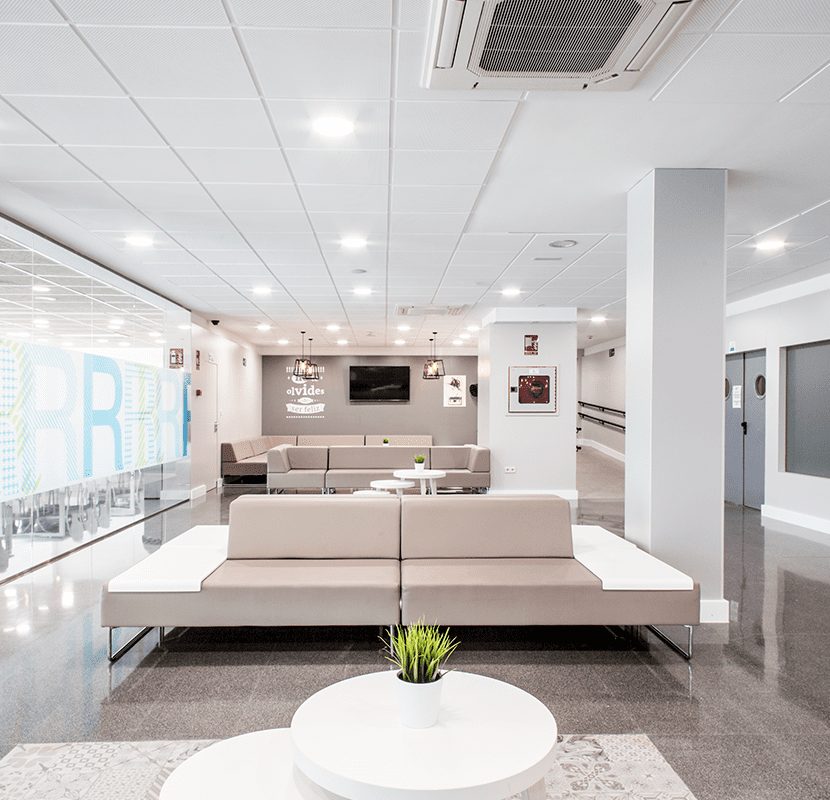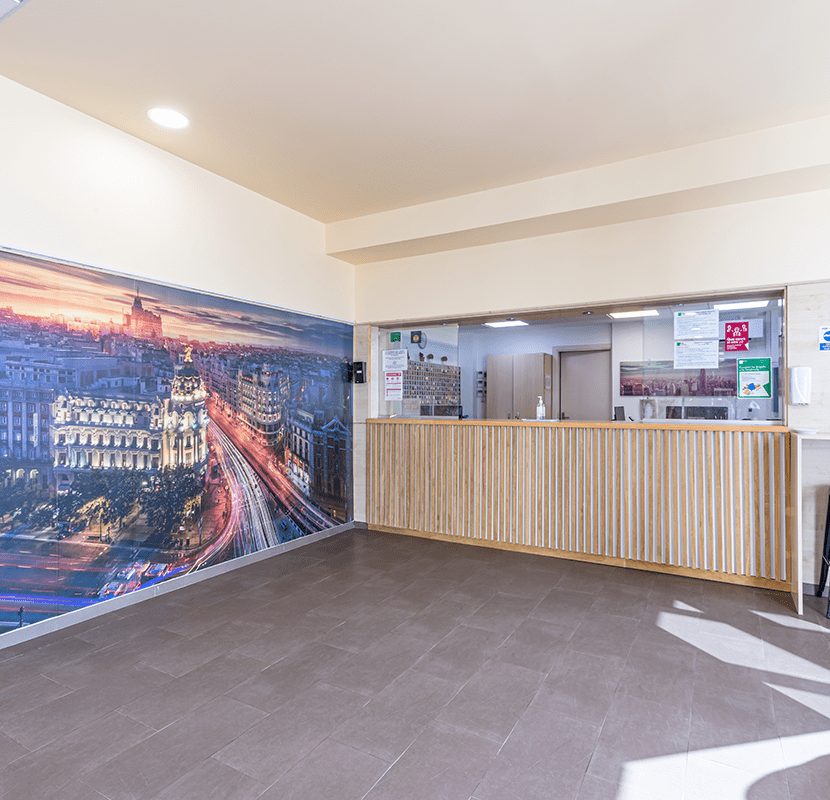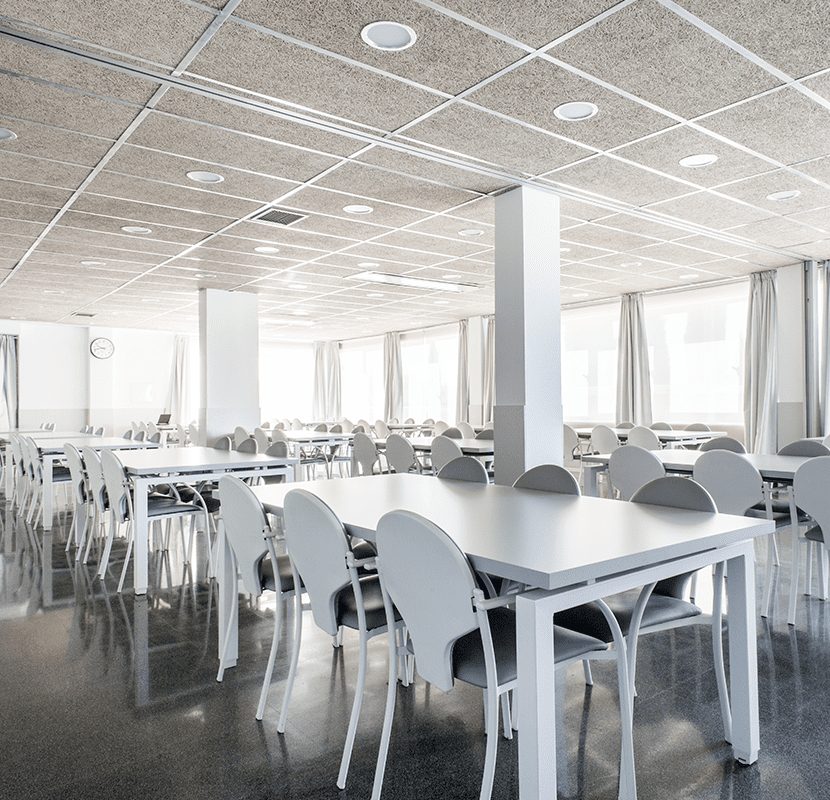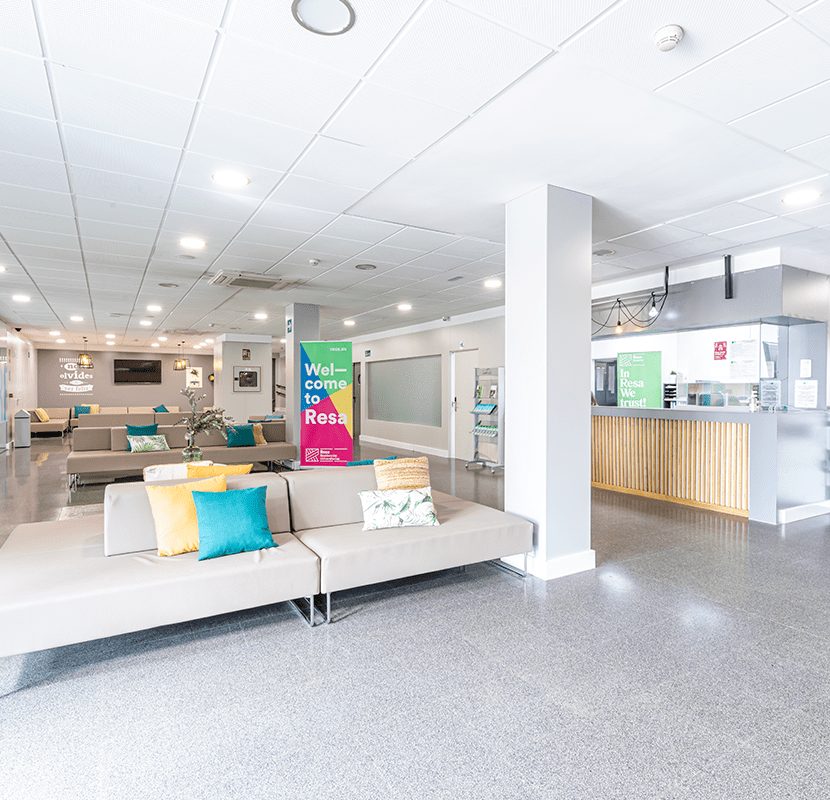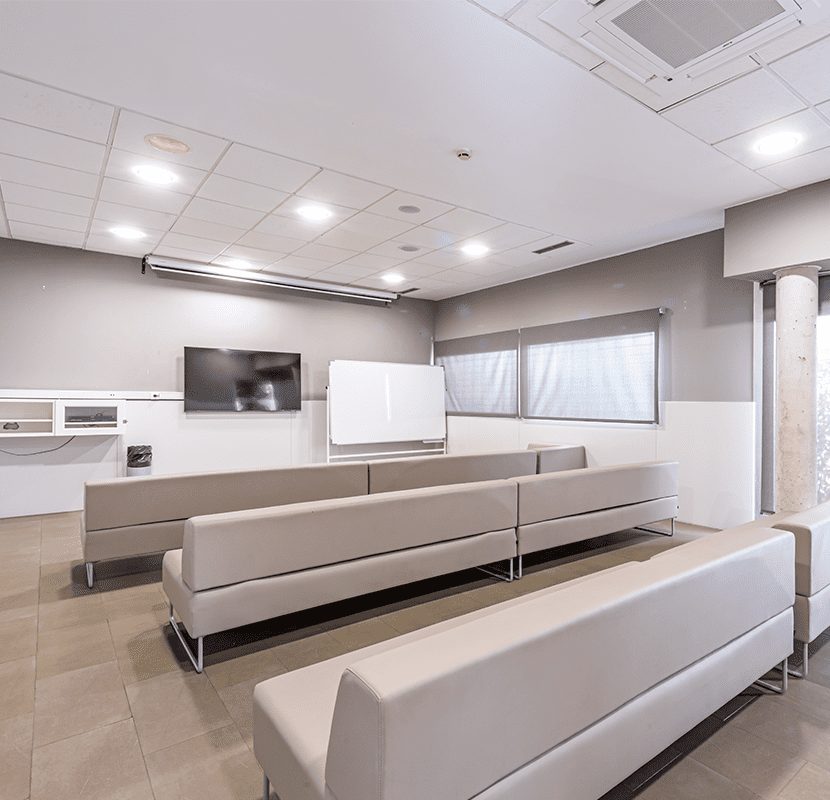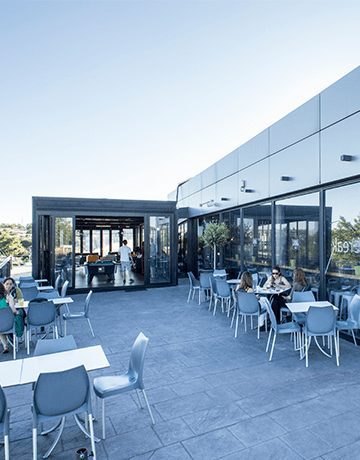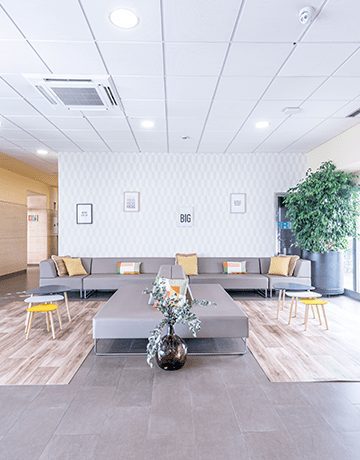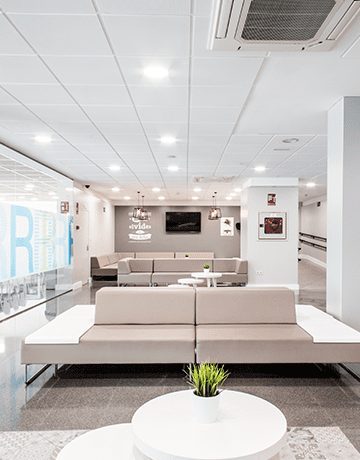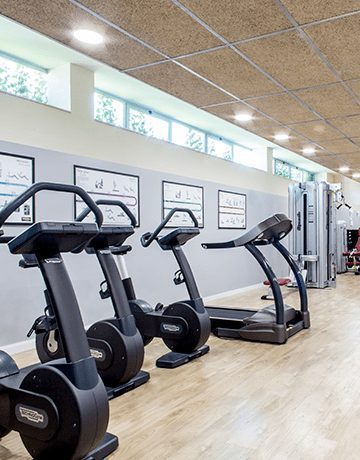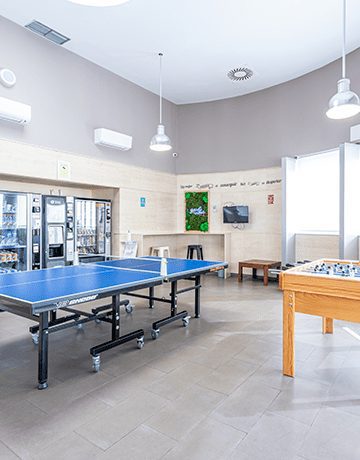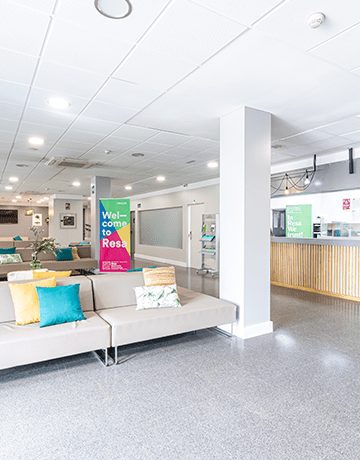 Single stud

io

from €645.5 a month
Living in Resa
If you have a minute, we'll tell you about it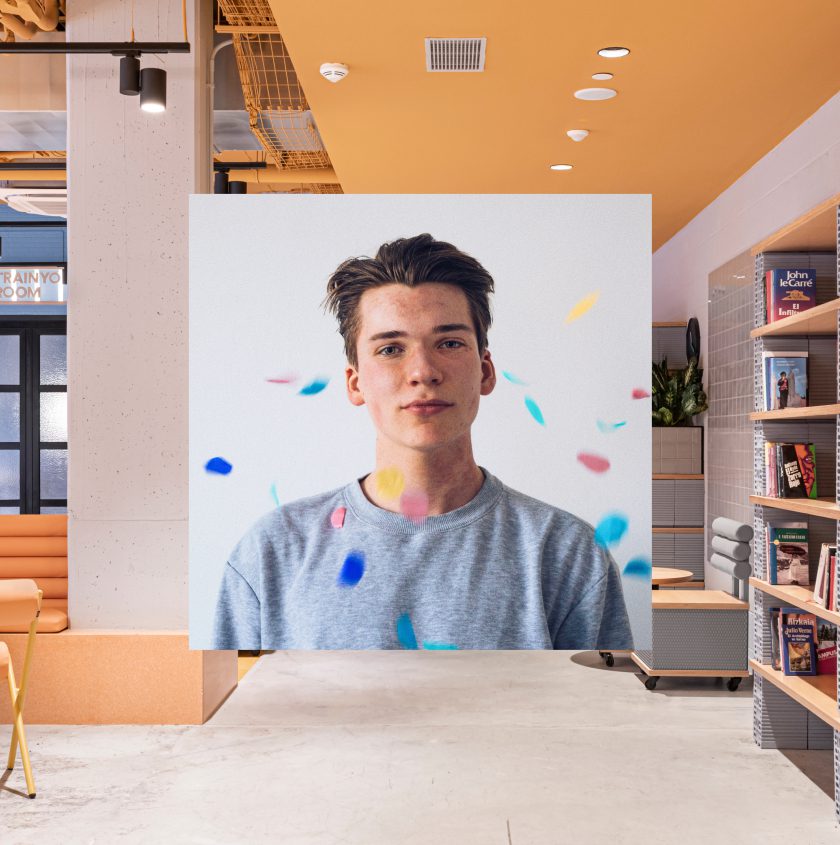 Unlimited access to communal areas
Activities programme
Change of sheets and towels
WiFi everywhere
Rooms for people with reduced mobility
Self-service launderette
Room and communal area cleaning
Mini supermarket
Car parking
Bicycle and motorcycle racks (free)
Vending machines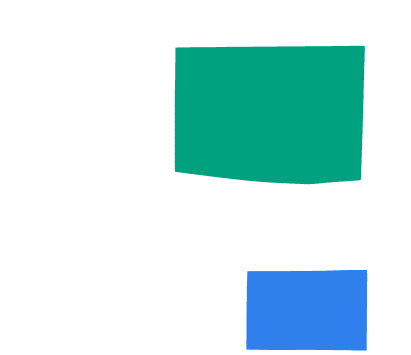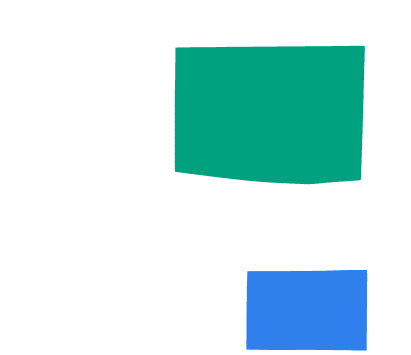 Gym
Facilities with machines and other equipment so that you can keep up with your training routine.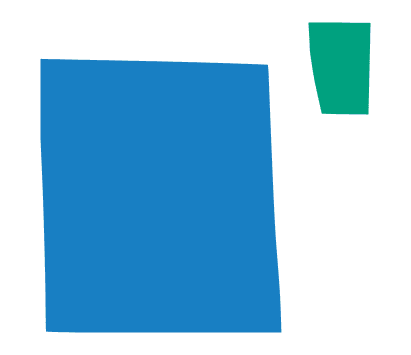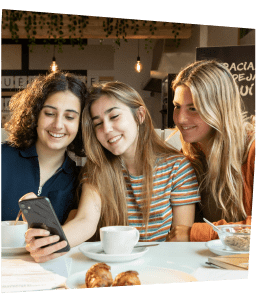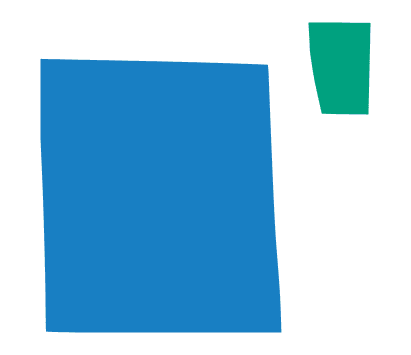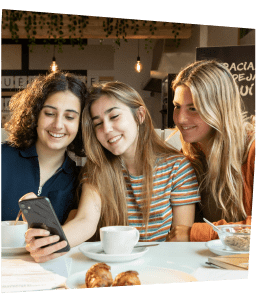 Cafeteria
In our cafeteria, you eat, laugh, and, if you lose track of time, you can drop off to sleep.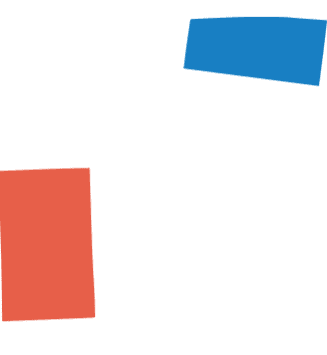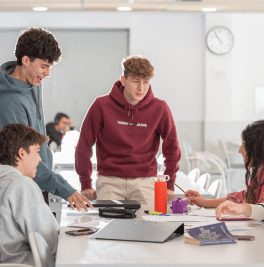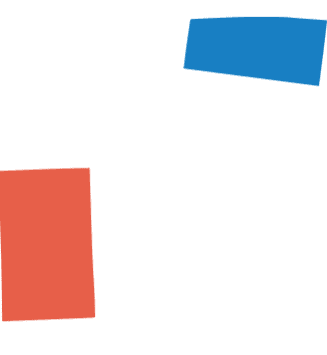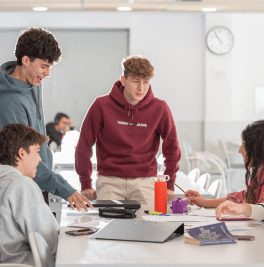 Study rooms
Spacious, quiet and bright rooms where you can concentrate and achieve the best academic results.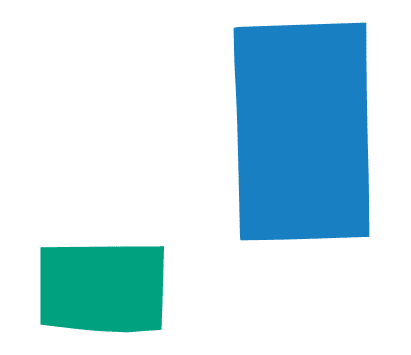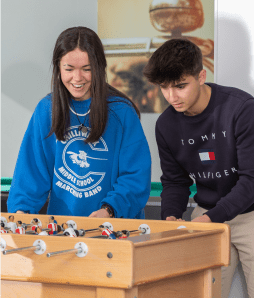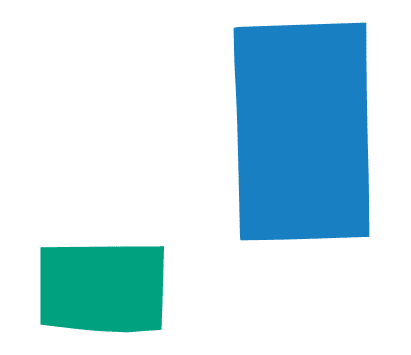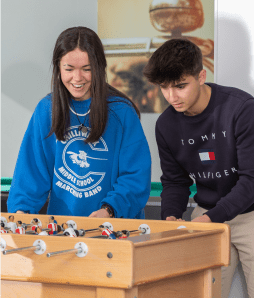 Leisure facilities
We have terraces, TV and games rooms, ping pong, snooker, table soccer. Resting is mandatory!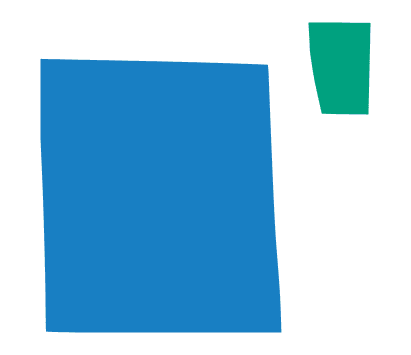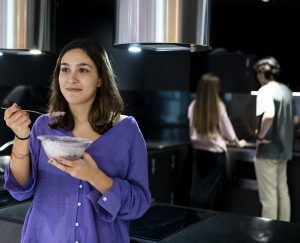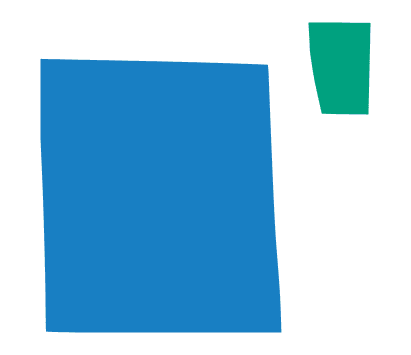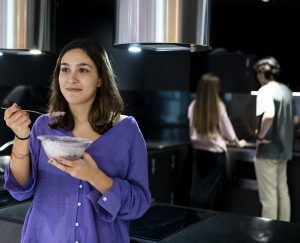 Communal kitchens
Equipped with ovens, microwaves, tables and chairs. Whether to make pizza night or celebrate your birthday, with food we understand each other better.
Where to find us
We are in the vibrant UAM Cantoblanco Campus, just a few steps from the faculties and with excellent links to the heart of the city and other universities. Getting around Madrid is very easy with the suburban train and buses. Don't miss anything in the capital! 
Campus Universitario de Cantoblanco, C. de Erasmo de Rotterdam, 5-7, 28049 Madrid
Community
This is what your Resa Erasmo community will be like.


713
Residents
Academic year 2023/24
20
Average age
Academic year 2023/24
Top countries
1. Spain
2. Italy
3. China
4. France
5. Japan
Top provinces
1. International residents
2. Toledo
3. Las Palmas
4. Guipúzcoa
5. Balearic Islands
Top universities
1. Universidad Autónoma de Madrid
2. Universidad Pontificia Comillas
Top degrees
1. Psychology
2. Law
3. Physics
4. Biology
5. Aeronautical Management
Cafeteria
Where you'll share an appetite and meatball wars
Your well-being is our priority. We know that good nutrition is key to excelling at your studies, so we have created a space where you can enjoy delicious menus.
University life is exciting and busy, and we understand that time is precious. Between classes, projects and time with friends, cooking can be a secondary concern. But don't worry, our cafeteria has the perfect solution for you. With half-board or full-board options, you can concentrate on what matters while we provide varied and healthy meals.
Our cafeteria is not only a place to eat but also a meeting point where you can relax in our chill-out area and enjoy the outdoor terrace. At Erasmo, we don't just offer you accommodation; we provide you with a complete university experience that will make you feel at home!
See more details on the room price chart.
Testimonials
We're not the only ones saying it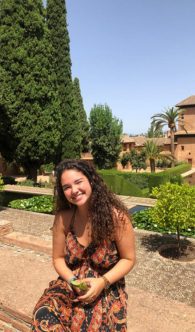 Anne
Resa San Mamés (Bilbao)
"At Resa we create bonds for life"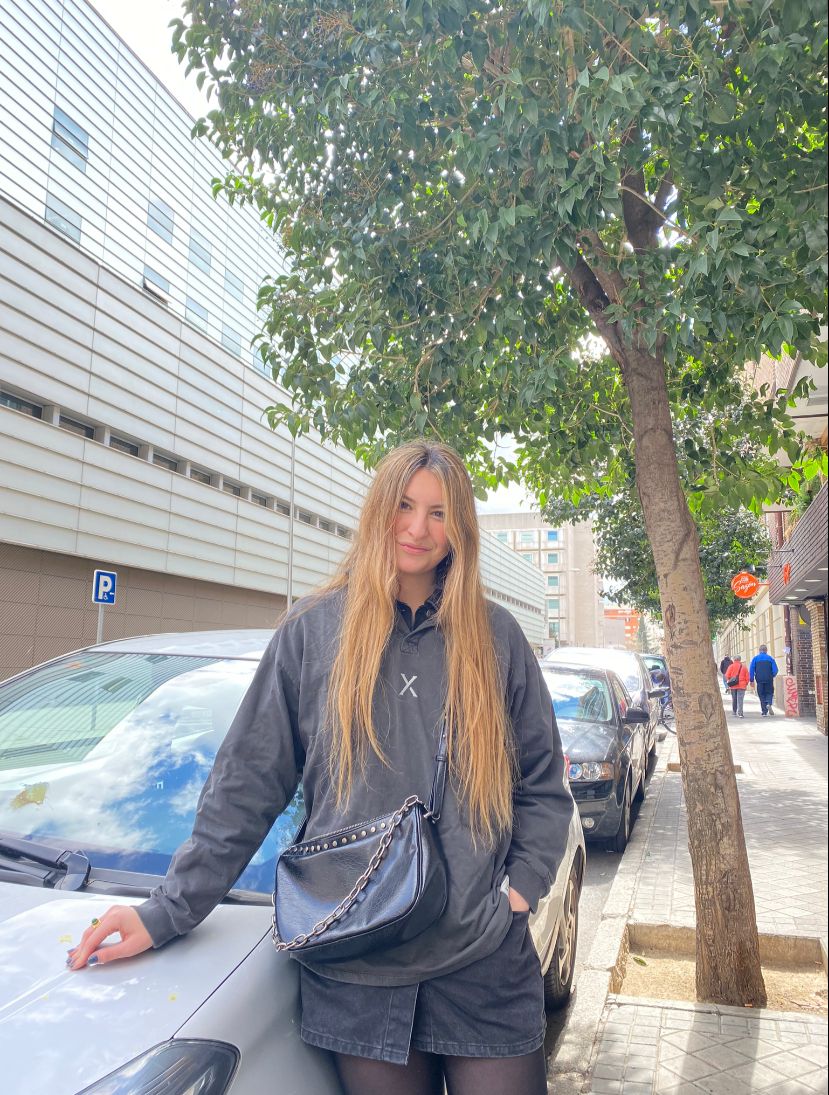 Andrea
Resa Los Abedules (Pamplona)
"Choosing Resa was one of the best decisions I made, first of all because of the convenience of the services and above all because we have created a new family and bonds that are a great support now that we are away from home."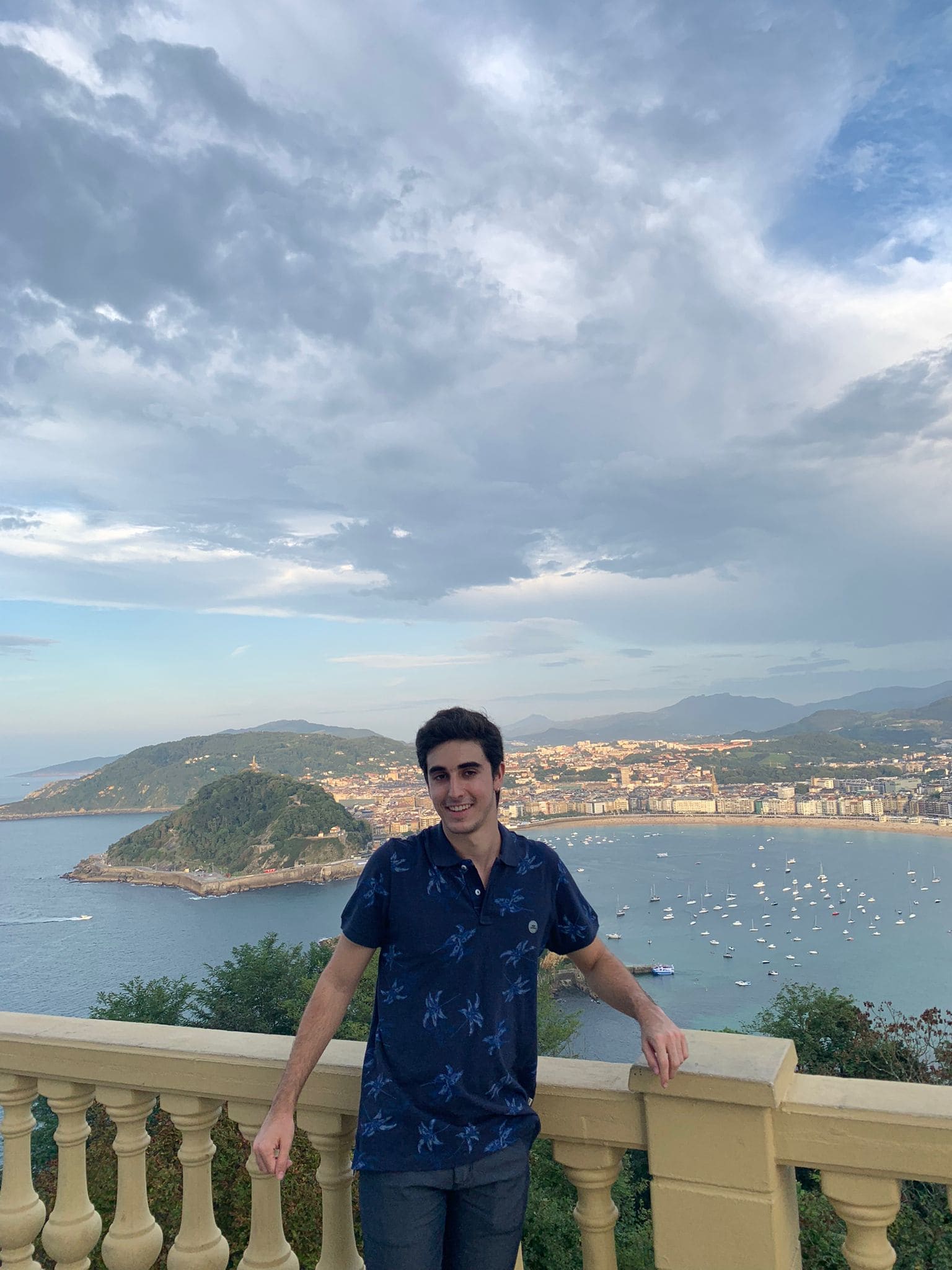 Francisco
Resa Tomás Alfaro Fournier (Vitoria)
"The best thing about Resa is being close to everything: you don't even have to go out to be with your friends, you have the university within walking distance and the city center just a few minutes away. Also, it's great to be able to decide when to be alone and when to be accompanied."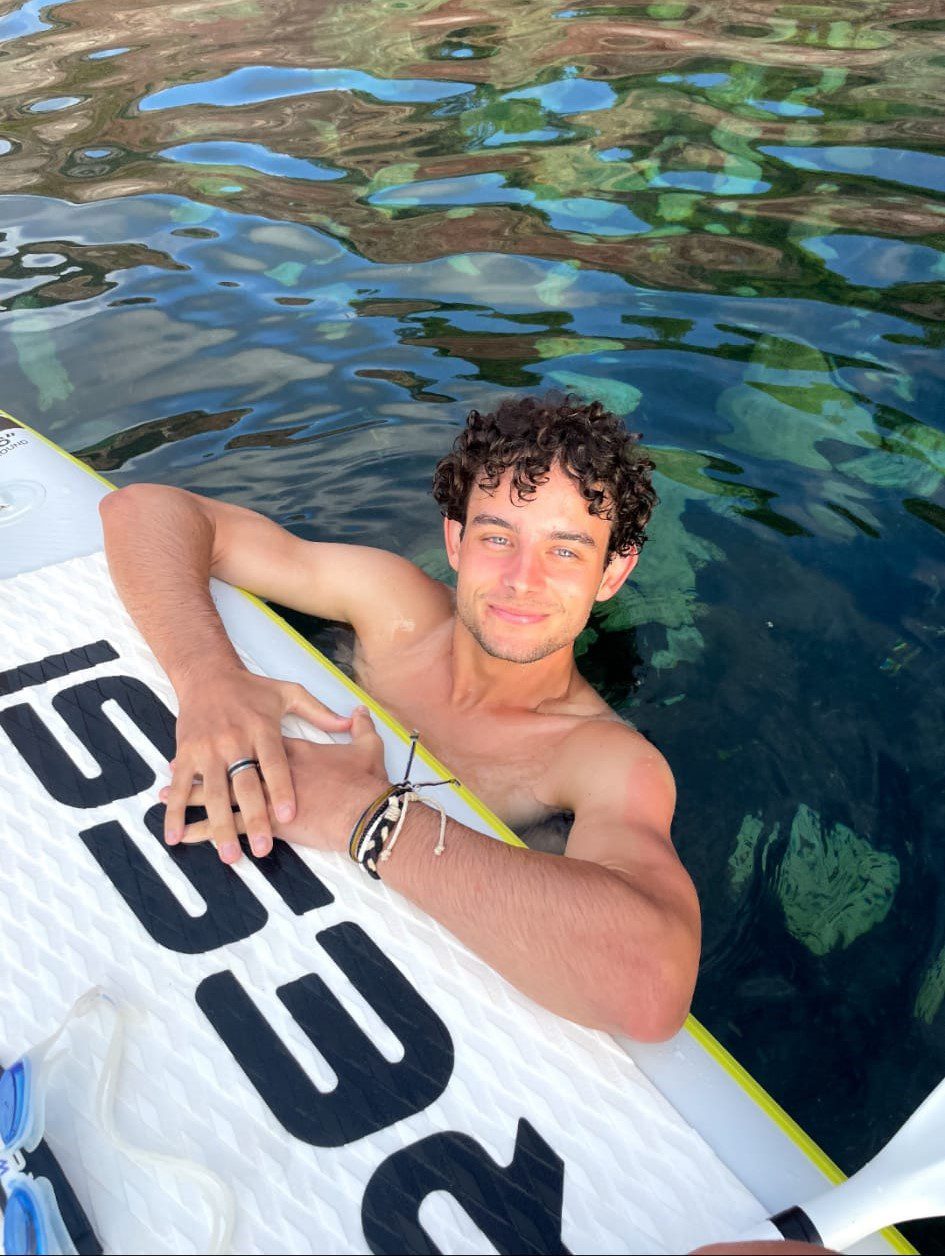 Marcos
Resa La Ciutadella (Barcelona)
"At Resa I have met the most extraordinary people in my life, and it is the place that has made me grow the most personally."
Our team
Resa is what its people make it

Silvia Larena
Residence Director
Life at Resa
Not everything is about studying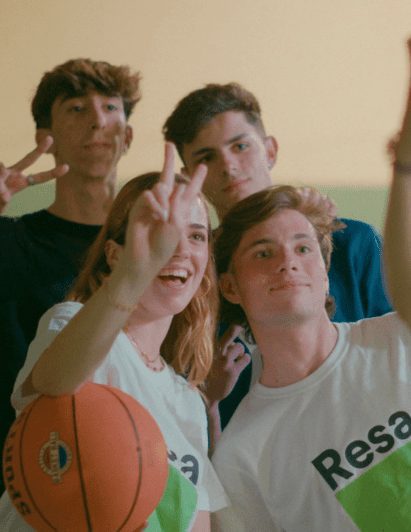 ResaSport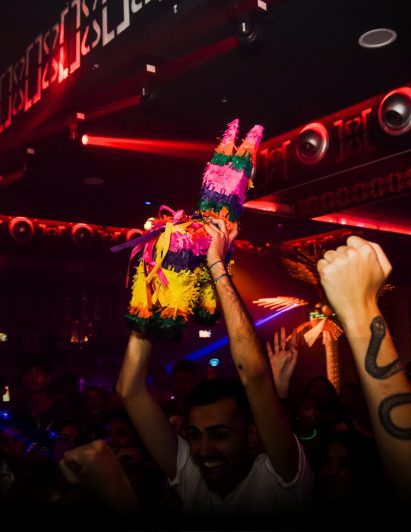 Piñata Party Madrid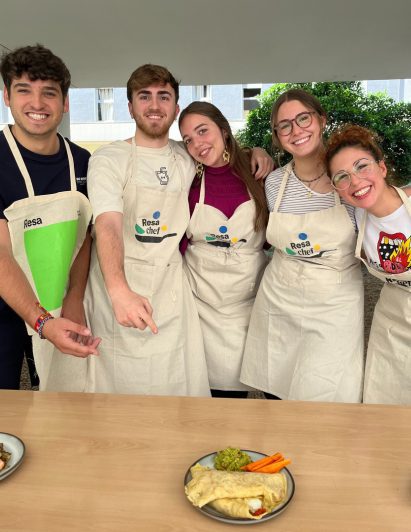 ResaChef
Our partners
If your university is on this list,
it will be even easier to choose your hall of

residence
We collaborate with these universities and are delighted to do so with the entire university community.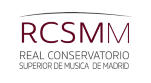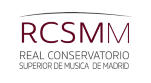 Other halls of residence in Madrid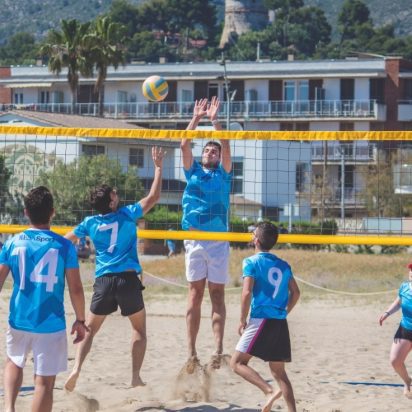 For groups
Come with your sports team or family and we will welcome you in style!
We have extensive experience in the management of group reservations (from 10 people) for sports teams, summer courses, conferences, congresses, cultural meetings, etc.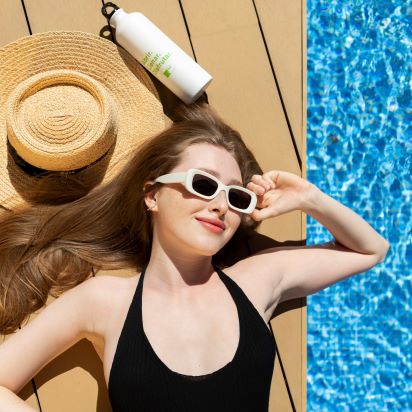 Resa Inn
Travel to Madrid at the best price
Book your stay in Madrid with Resa Inn and enjoy a getaway with your friends or family with the Resa resident discount!