Student Rooms in Ciutat Vella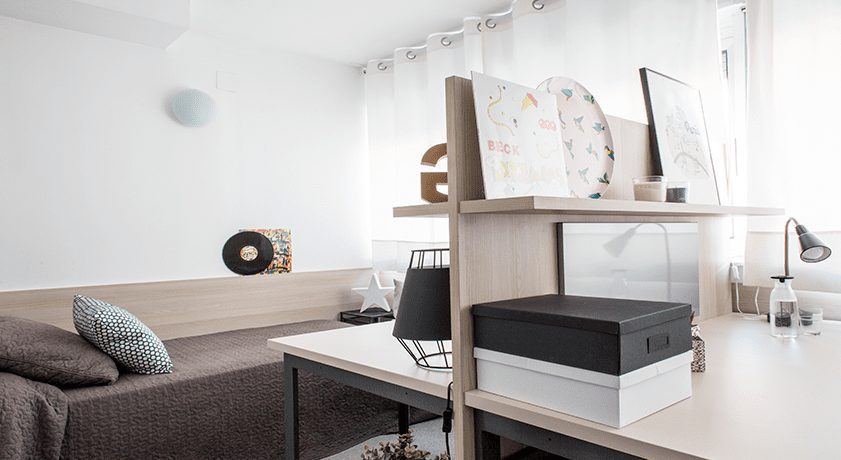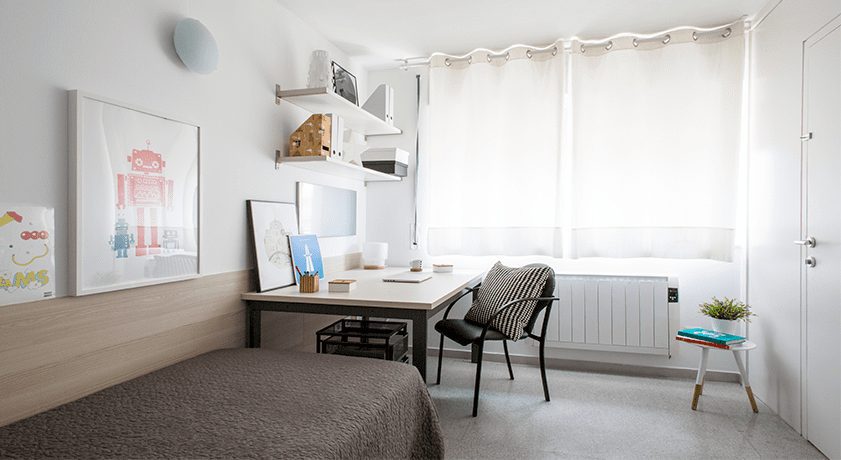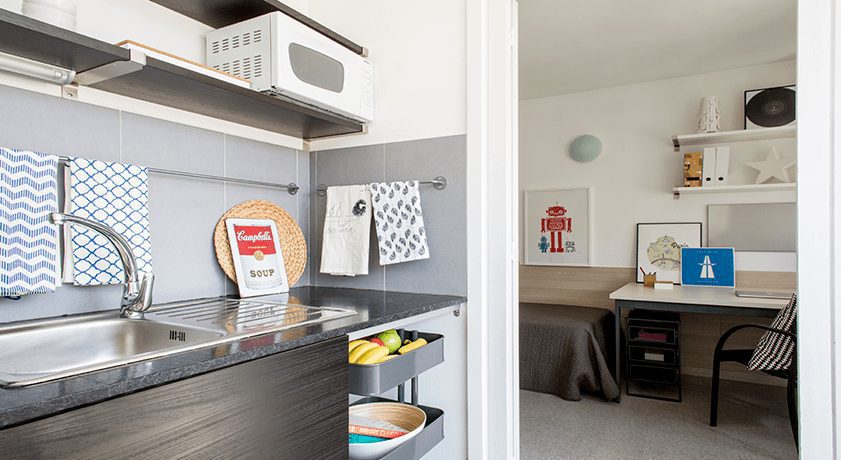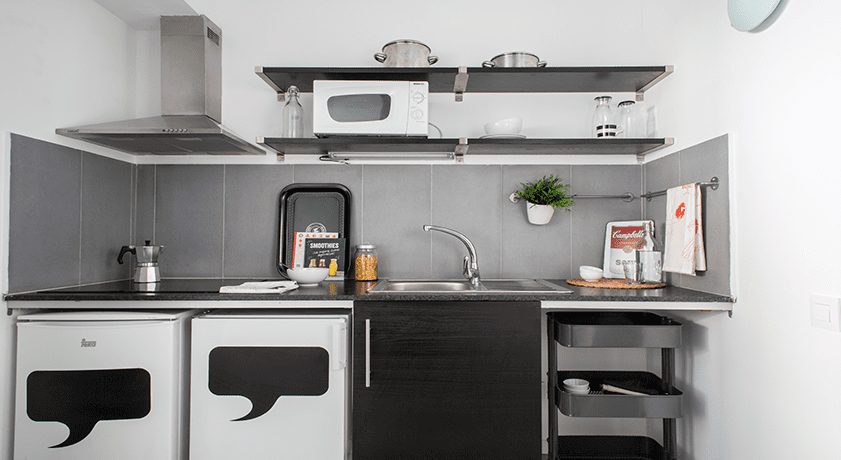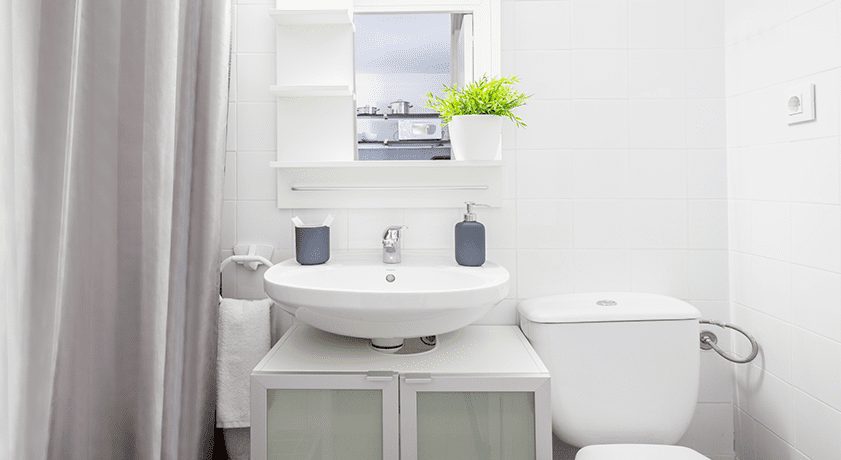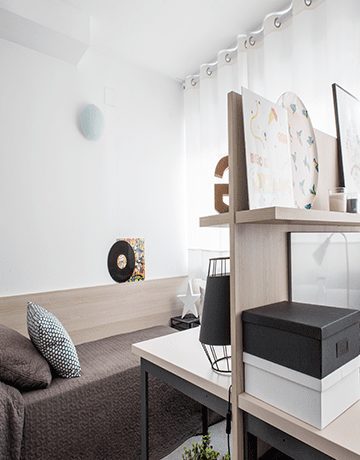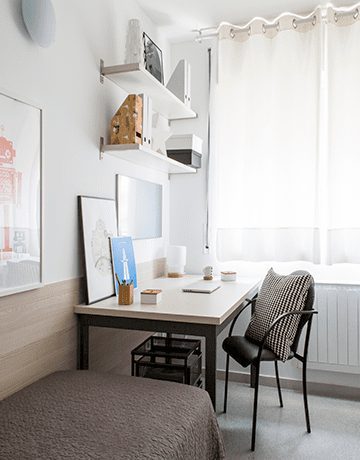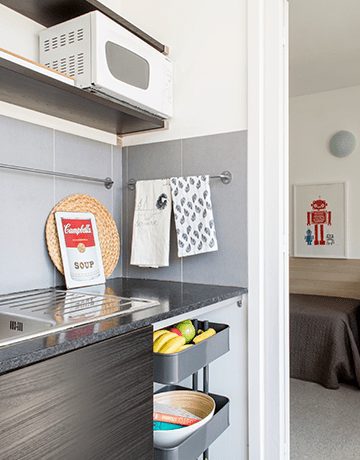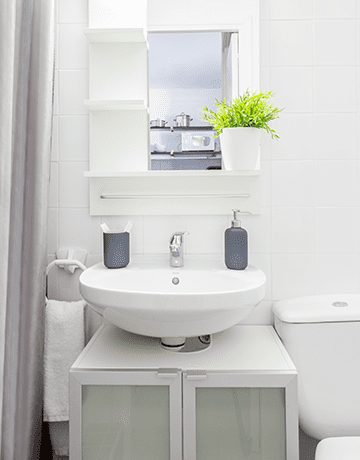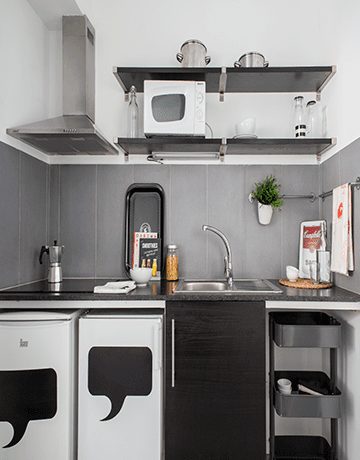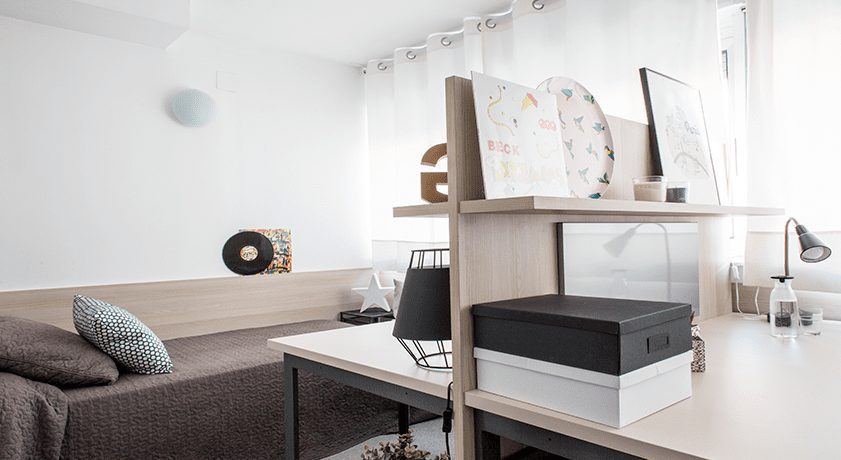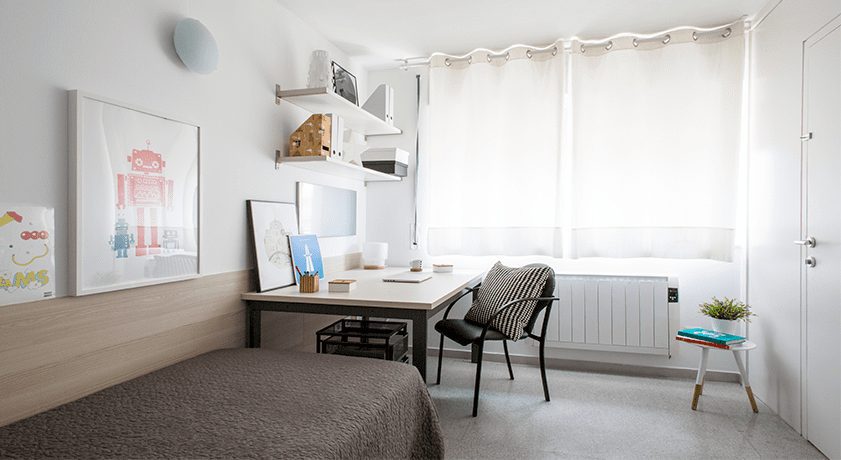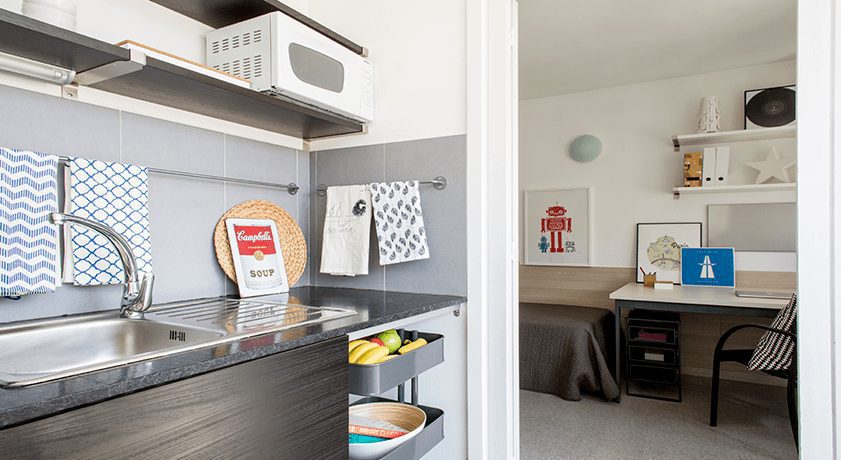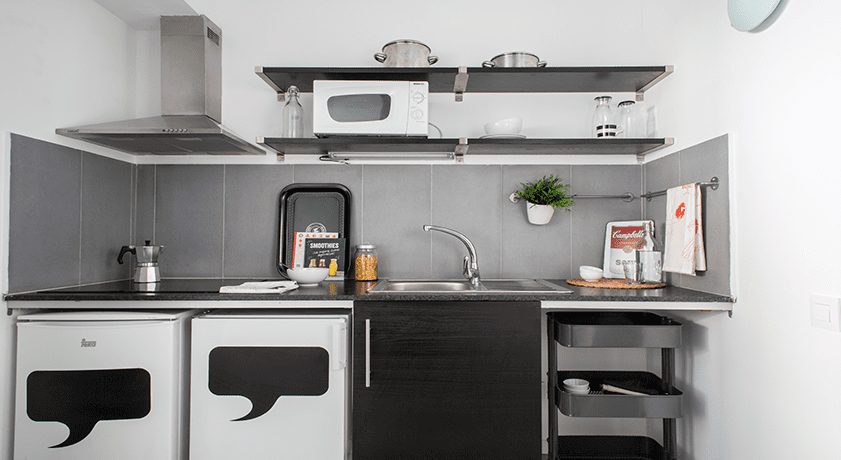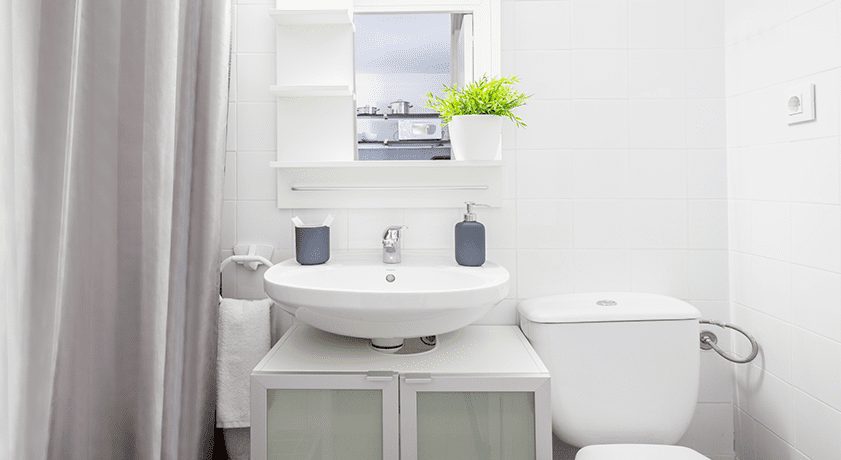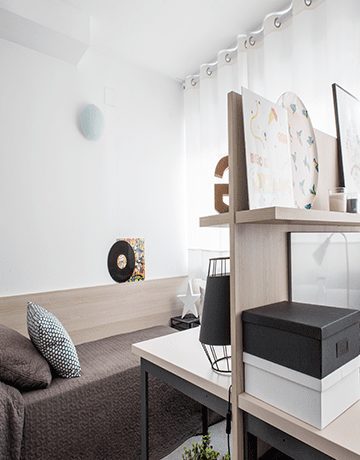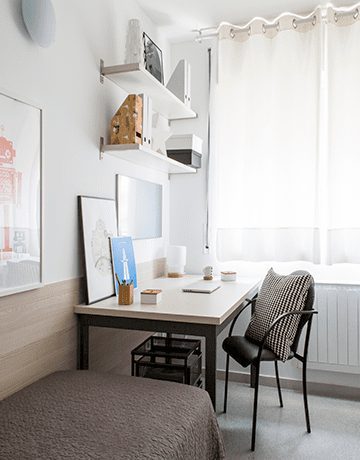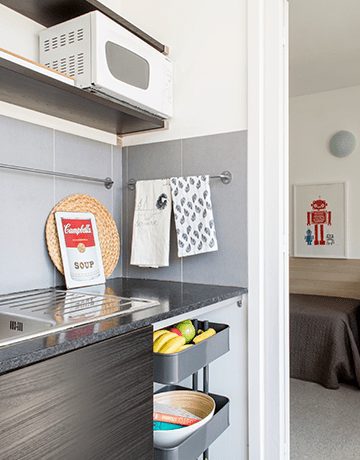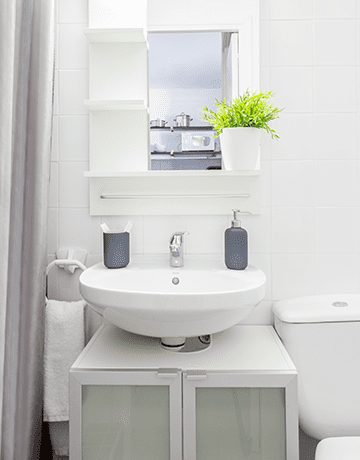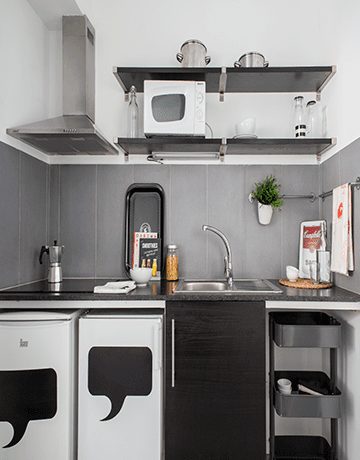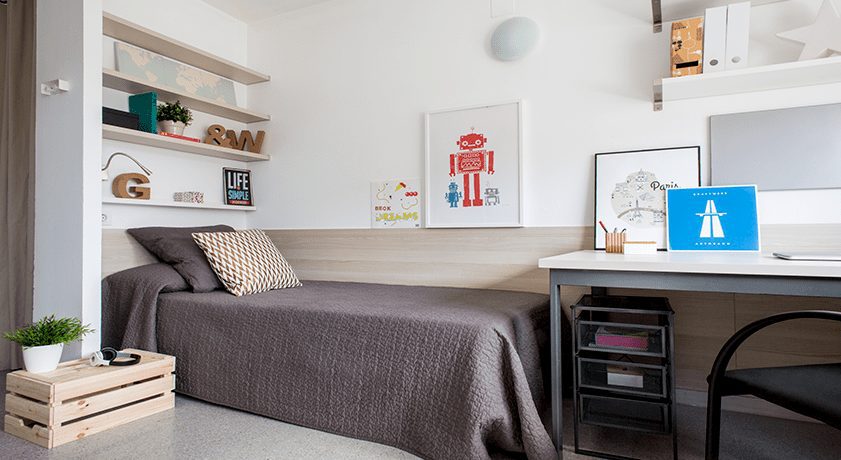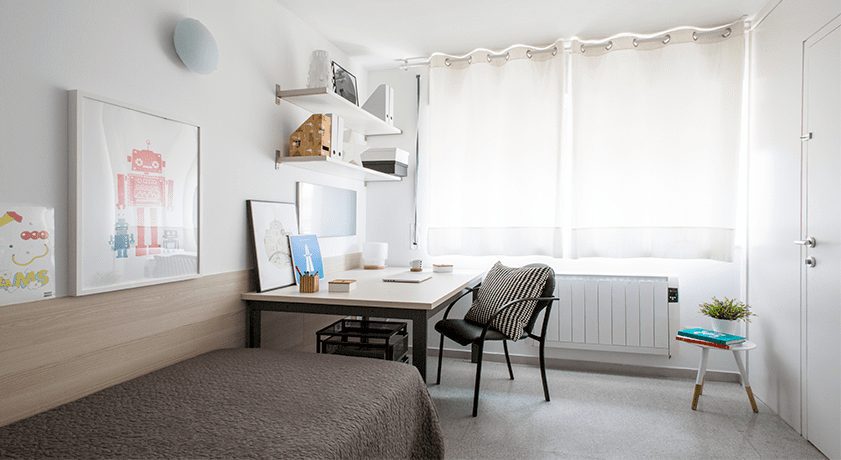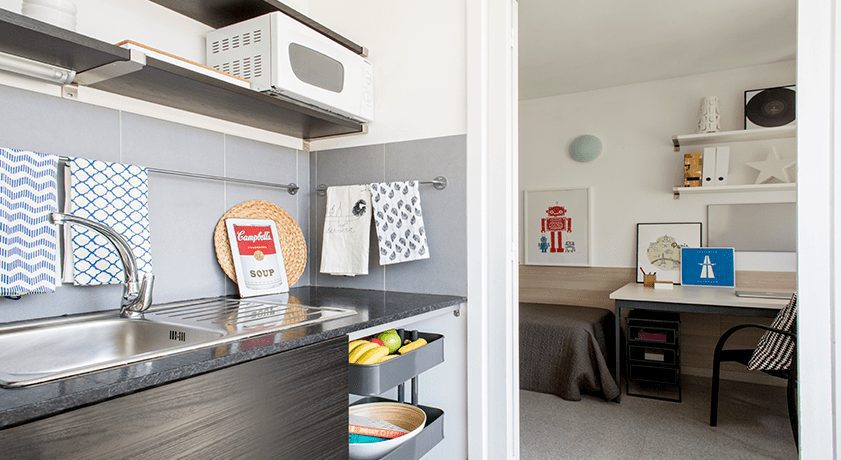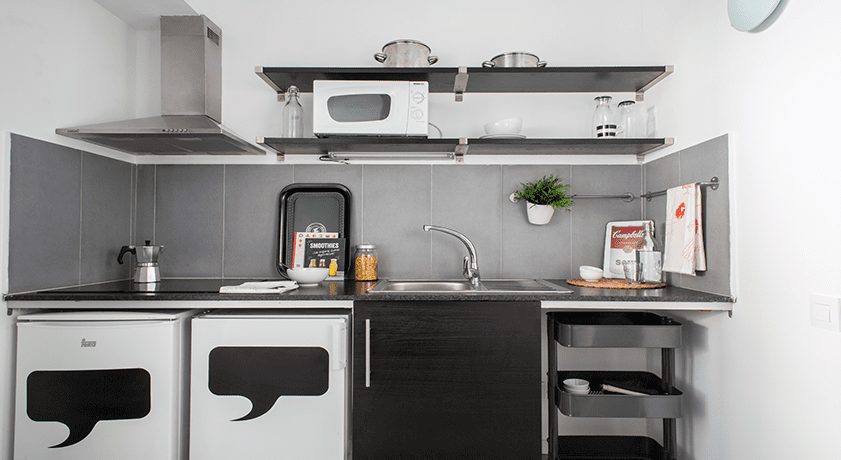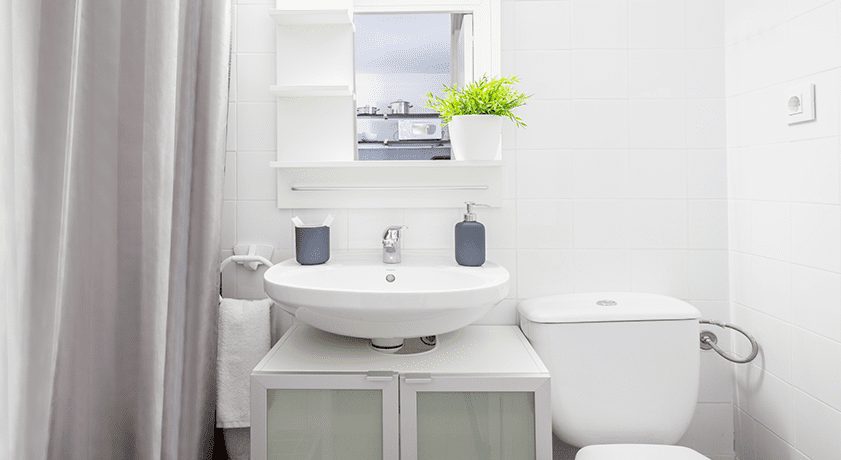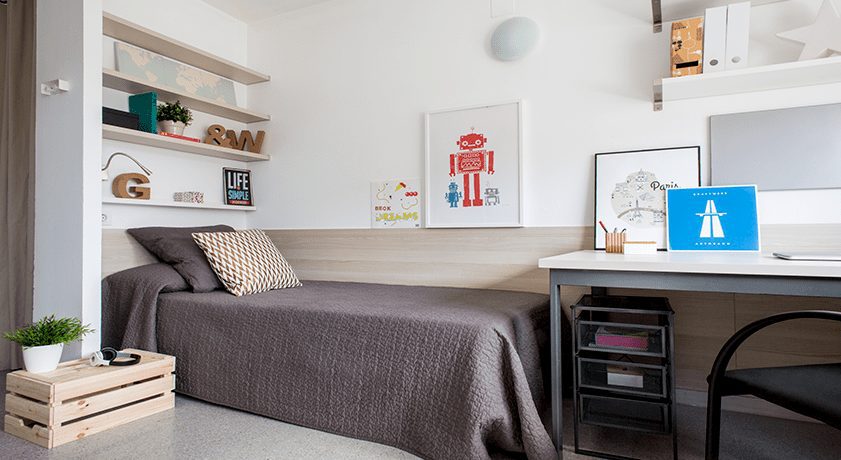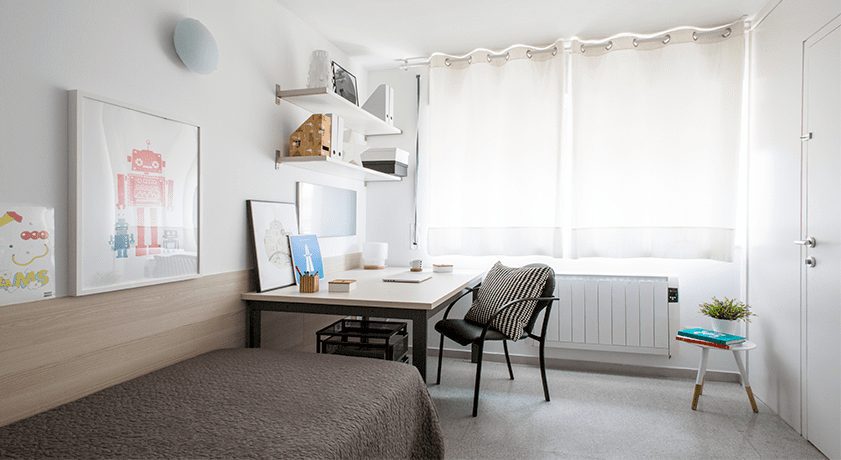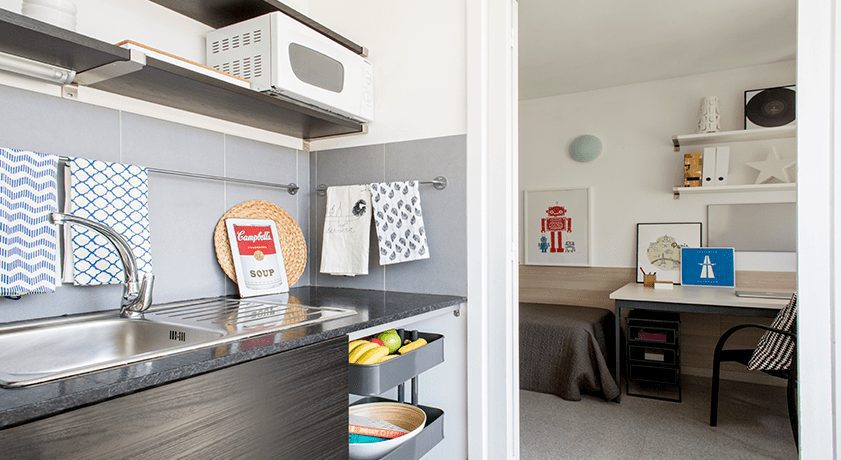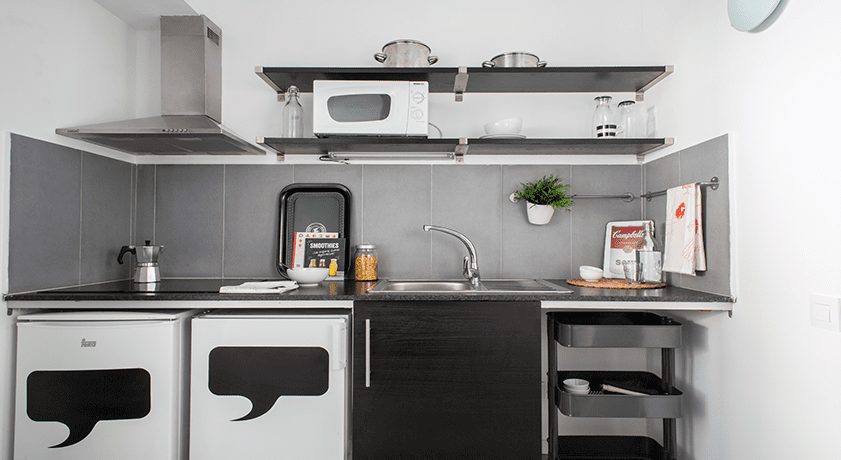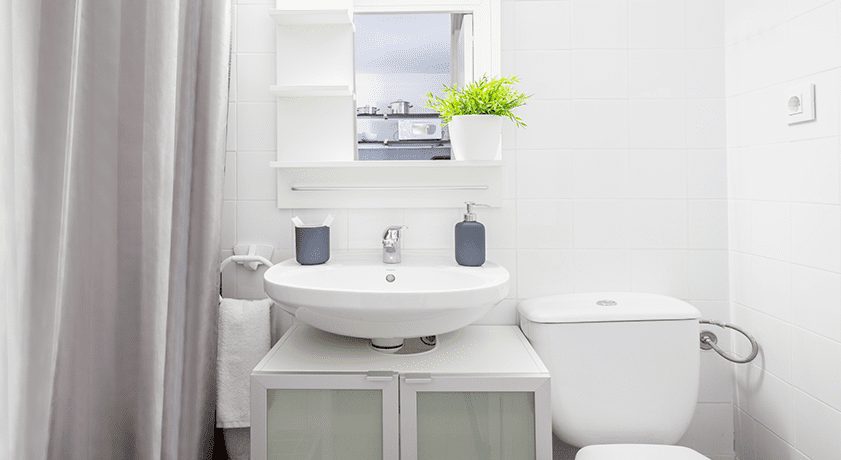 Single studio from €791 a month
Wi-Fi
Shared kitchen
Air conditioning: cold - heat
Two single studios connected by a shared kitchen (tableware not included) and with private bathrooms. The ideal solution to share with a friend o nuevo compañero de resi without sacrificing your own space.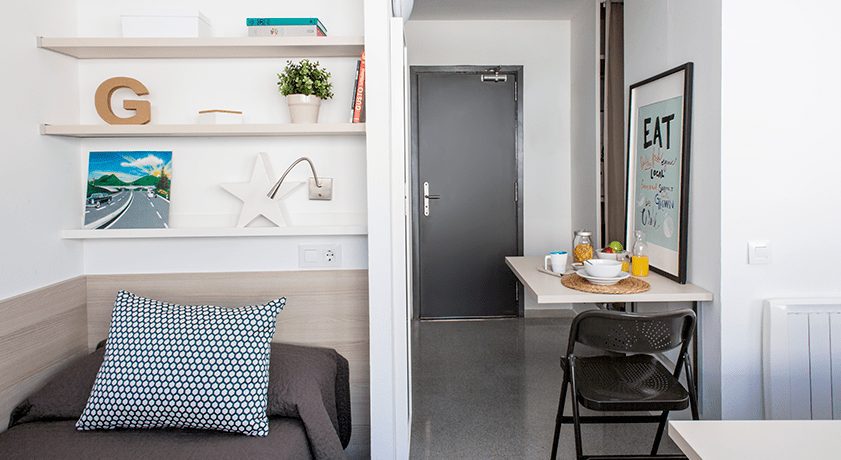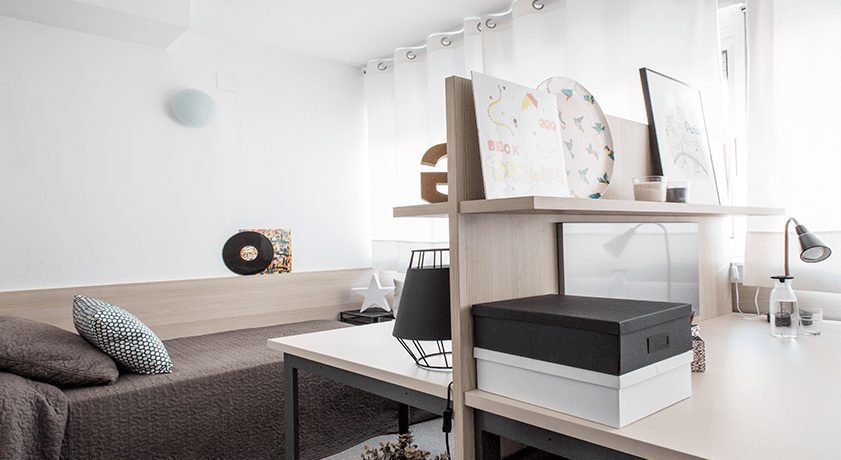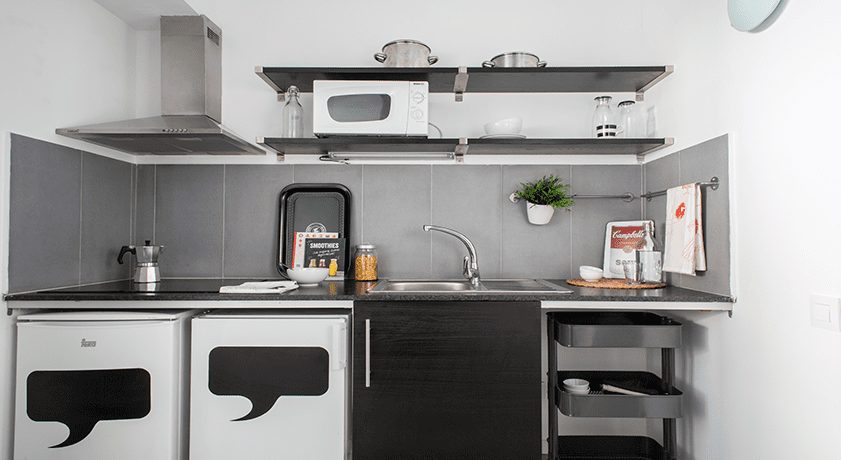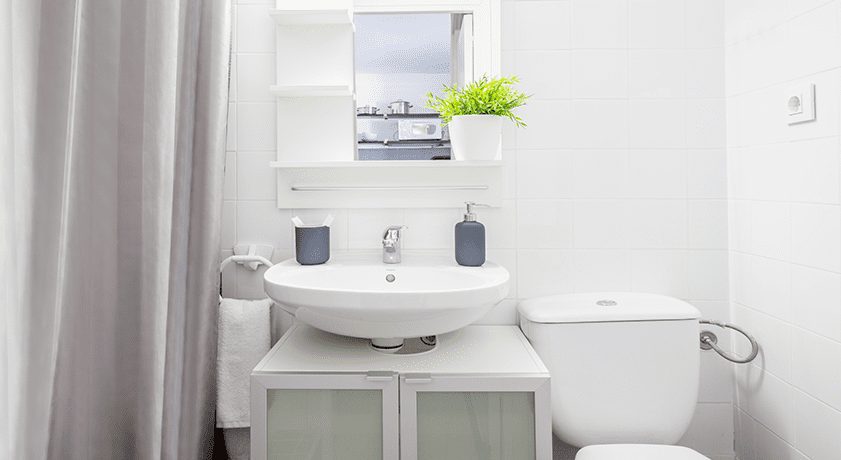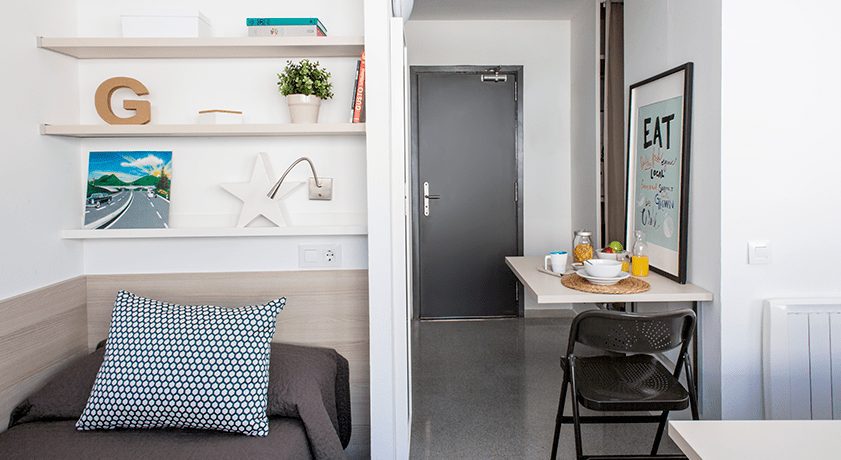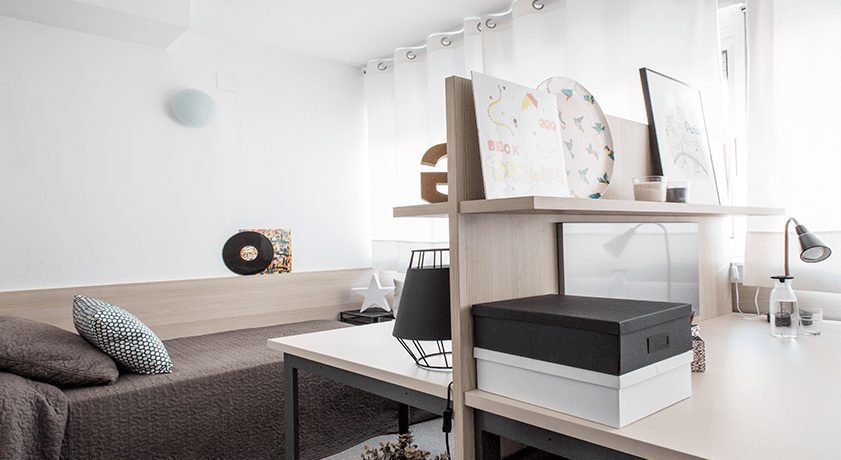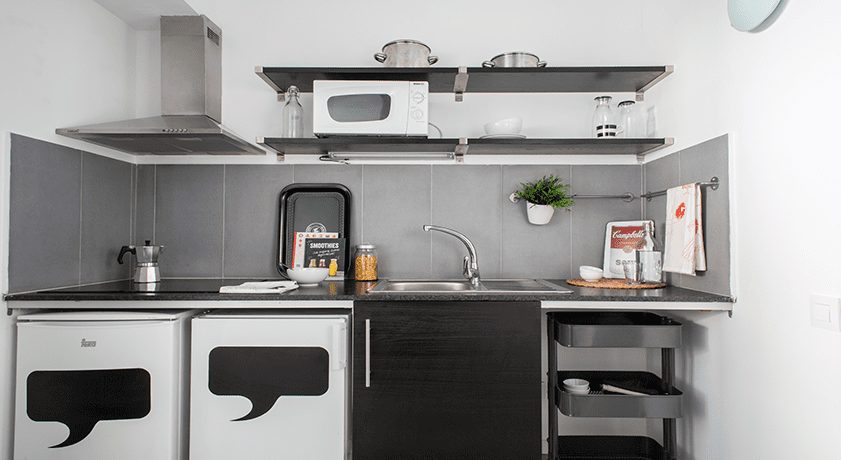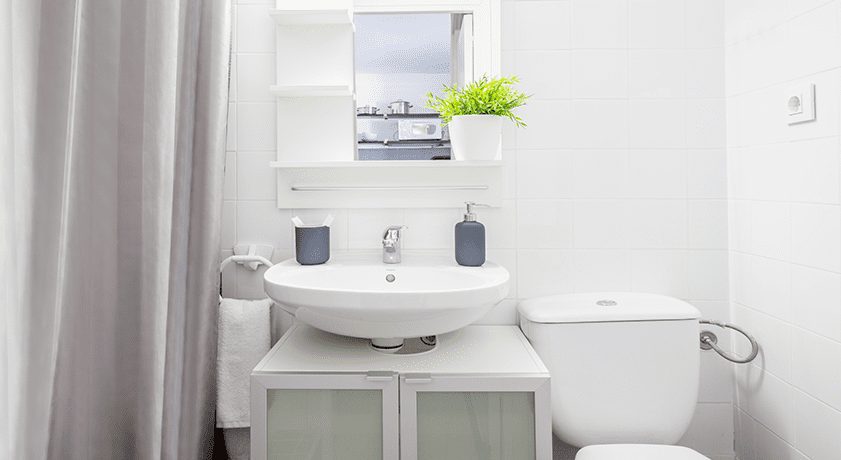 H2: Double studio from €622 a month
Wifi
Shared kitchen
Air conditioning: cold - heat
The perfect room to share with a colleague, where everyone has their own space to study and rest.
A fully furnished, outward-facing studio for two with a kitchen (tableware not included) and a bathroom.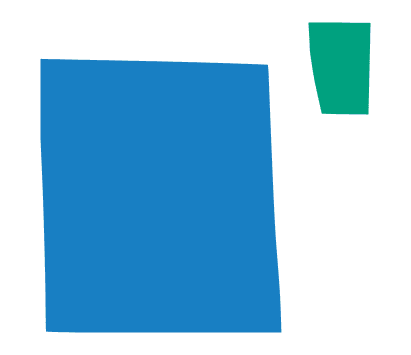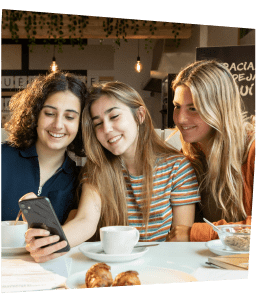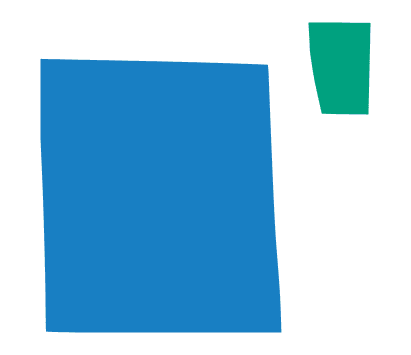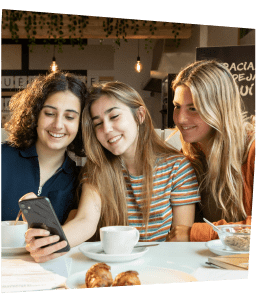 Cafeteria
In our cafeteria, you eat, laugh, and, if you lose track of time, you can drop off to sleep.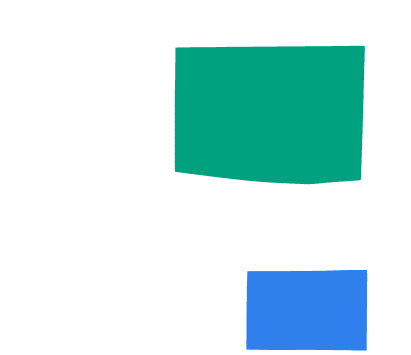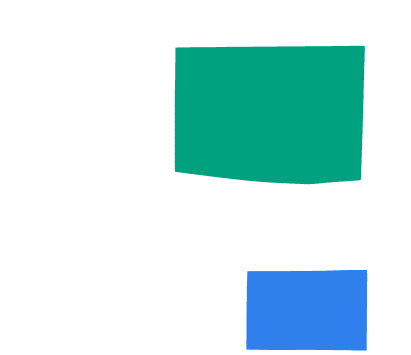 Gym
Facilities with machines and other equipment so that you can keep up with your training routine.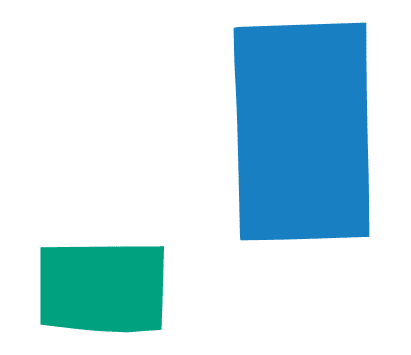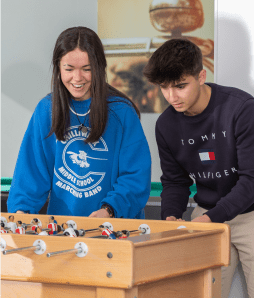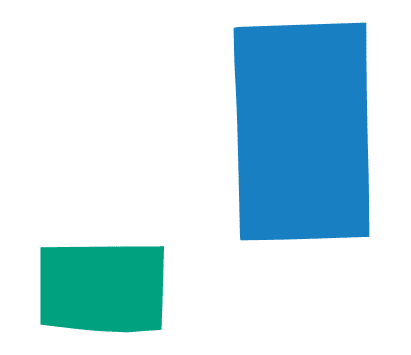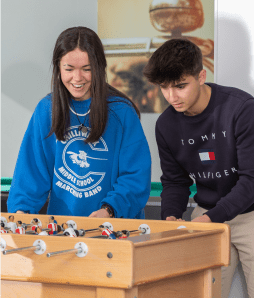 Leisure areas
We have a terrace, TV rooms, games and a pool table. You choose where to have fun!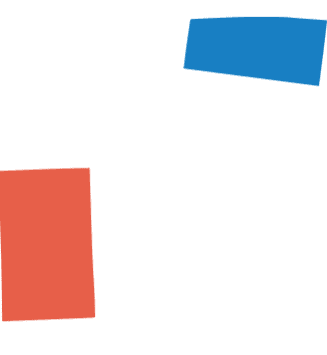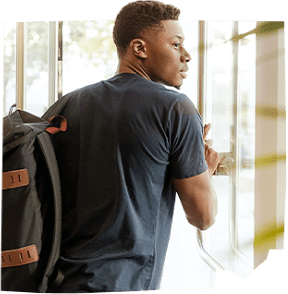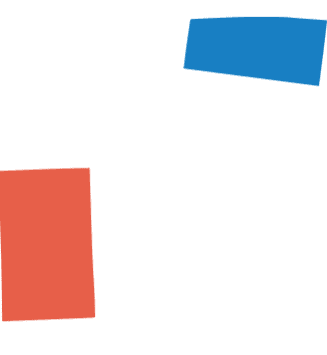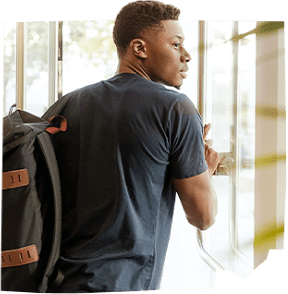 Study rooms
Spacious, quiet and bright rooms where you can concentrate and achieve the best academic results.
Cafeteria
And much more than you're looking for
The Pere Felip Monlau Hall of Residence has a cafeteria-restaurant adjoining the ground floor of the building with direct access from the residence, where breakfast and meals are served.