Resa Damià Bonet Hall of Residence
Next to the Tarongers Campus of the UV and the UPV and a short walk from the city and the beach. At the Damià Bonet Residence Hall, you will spend the best years of your life.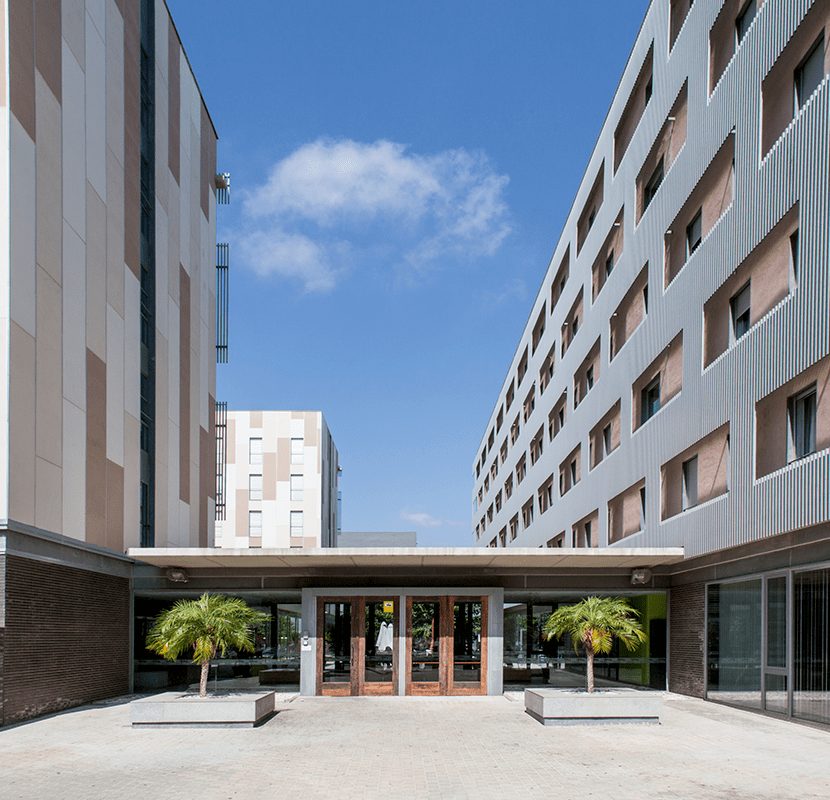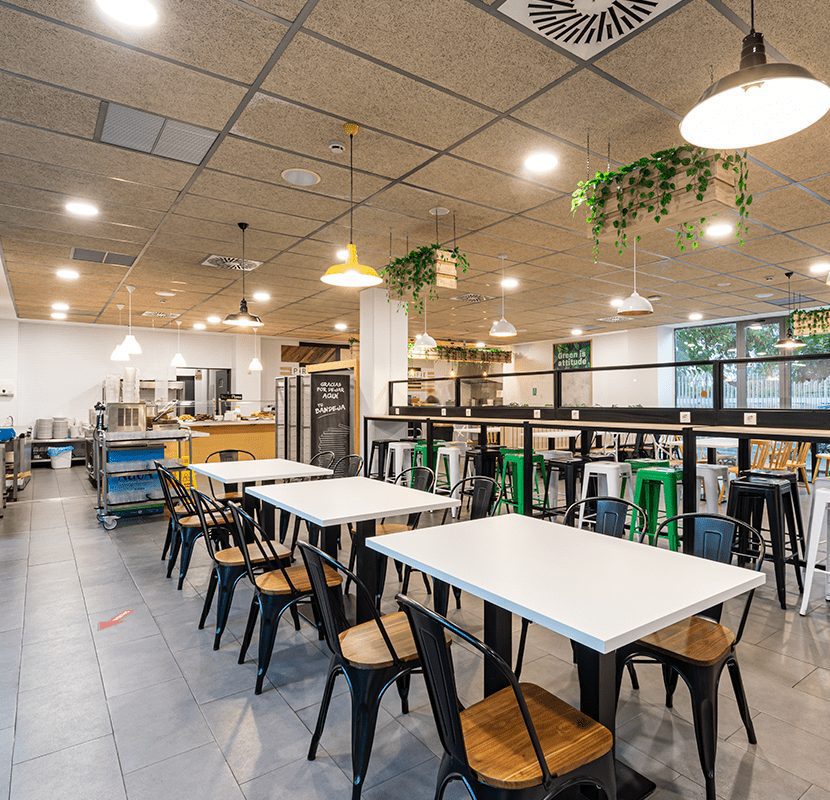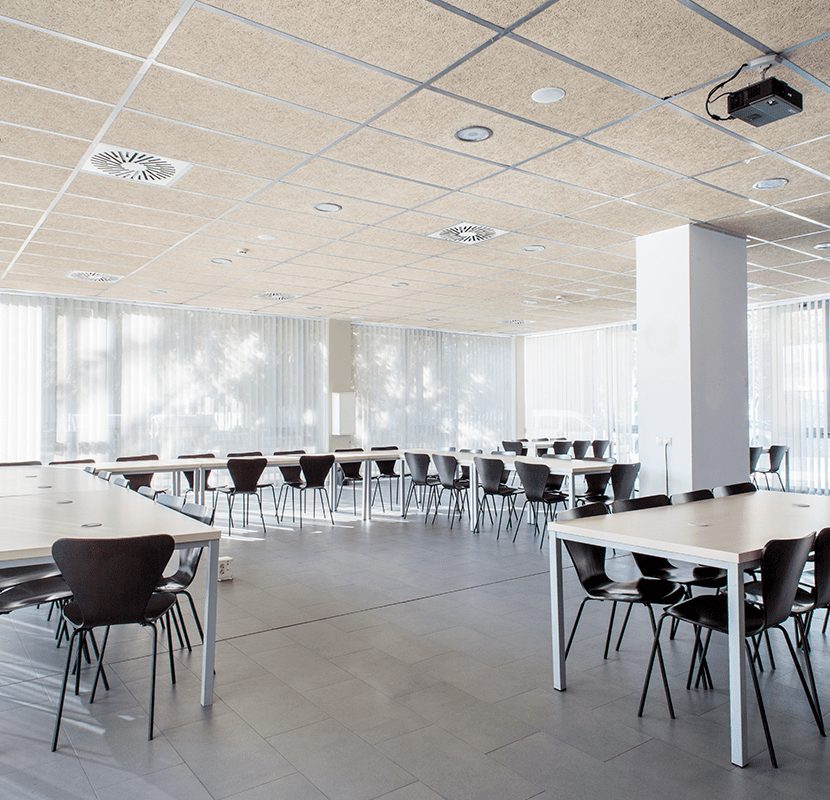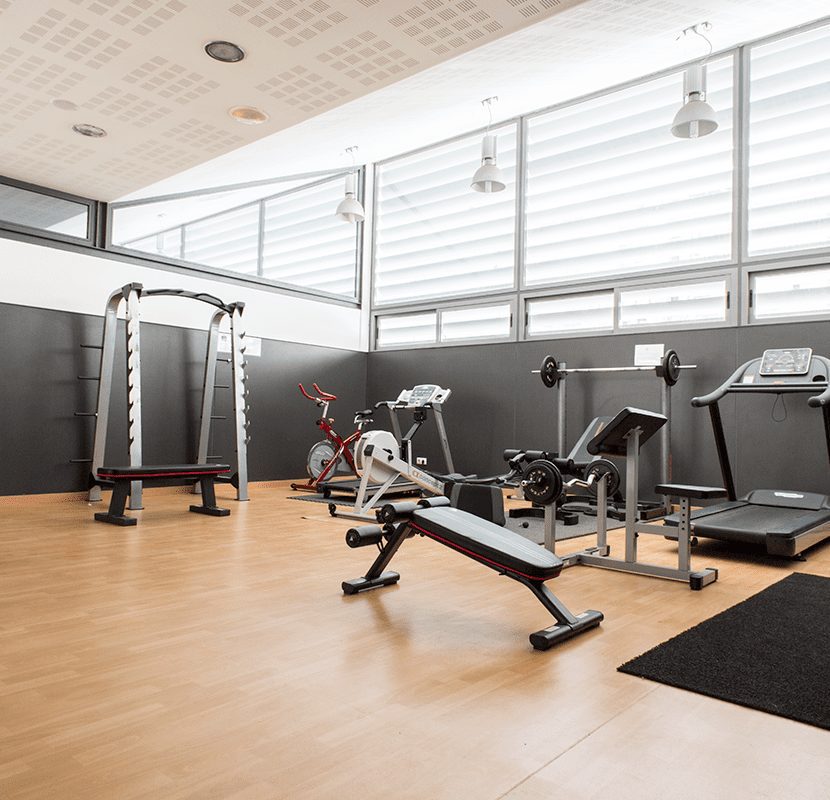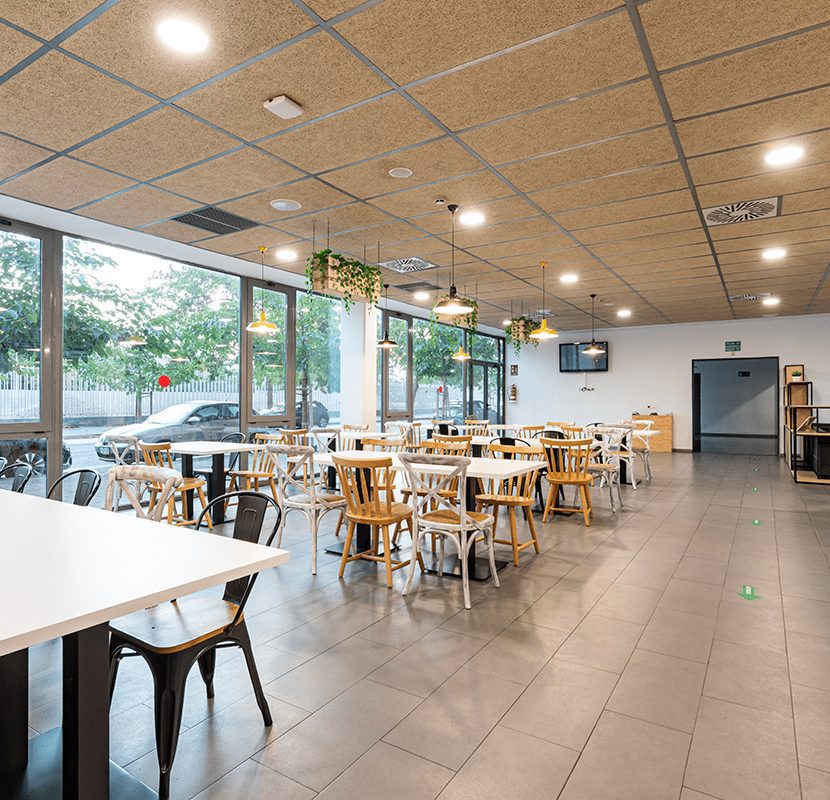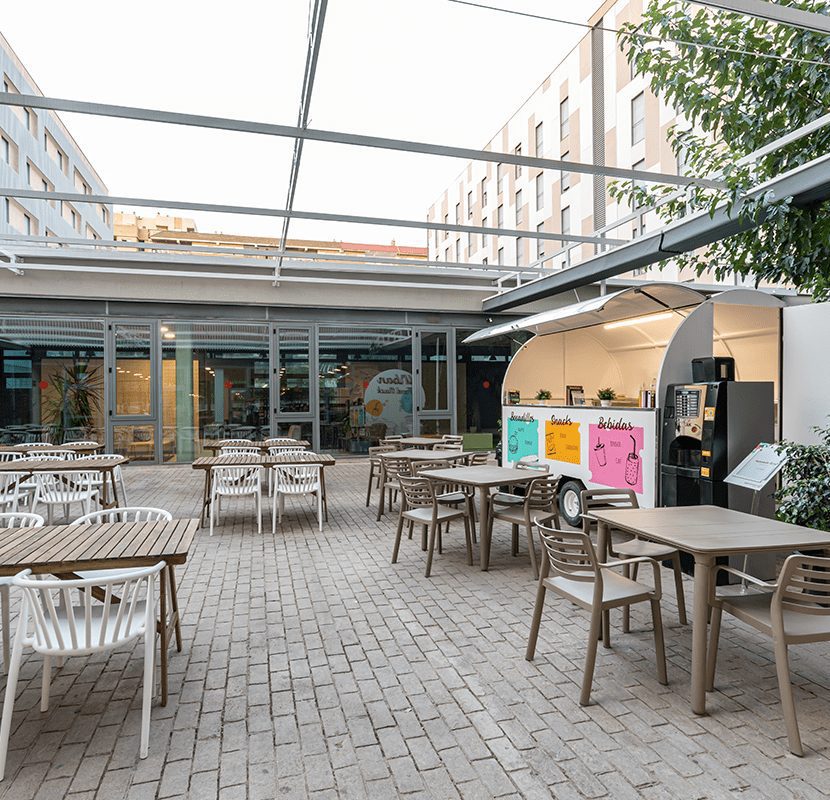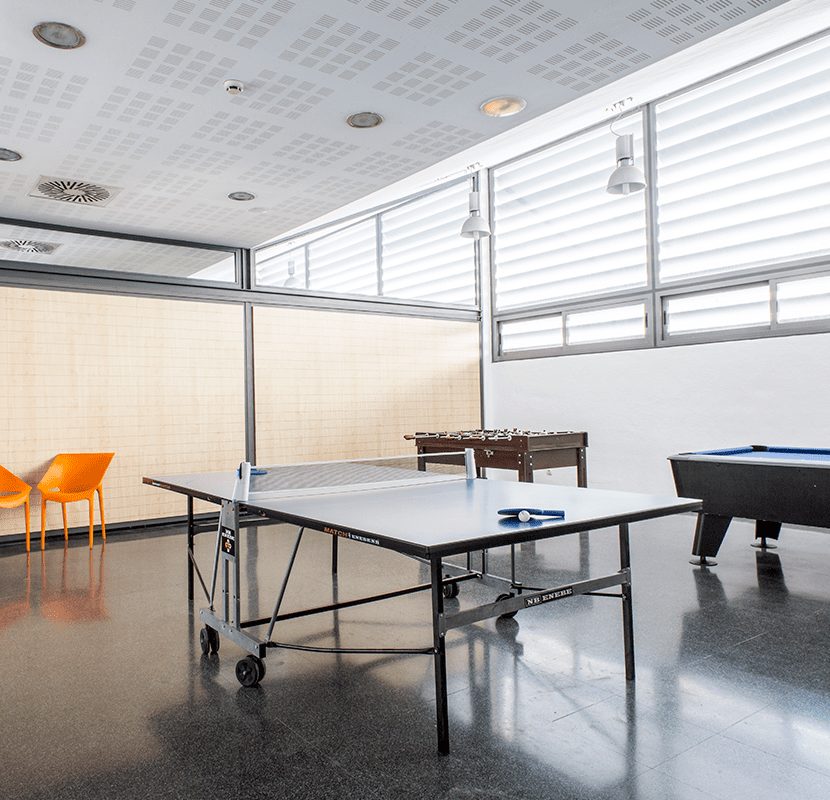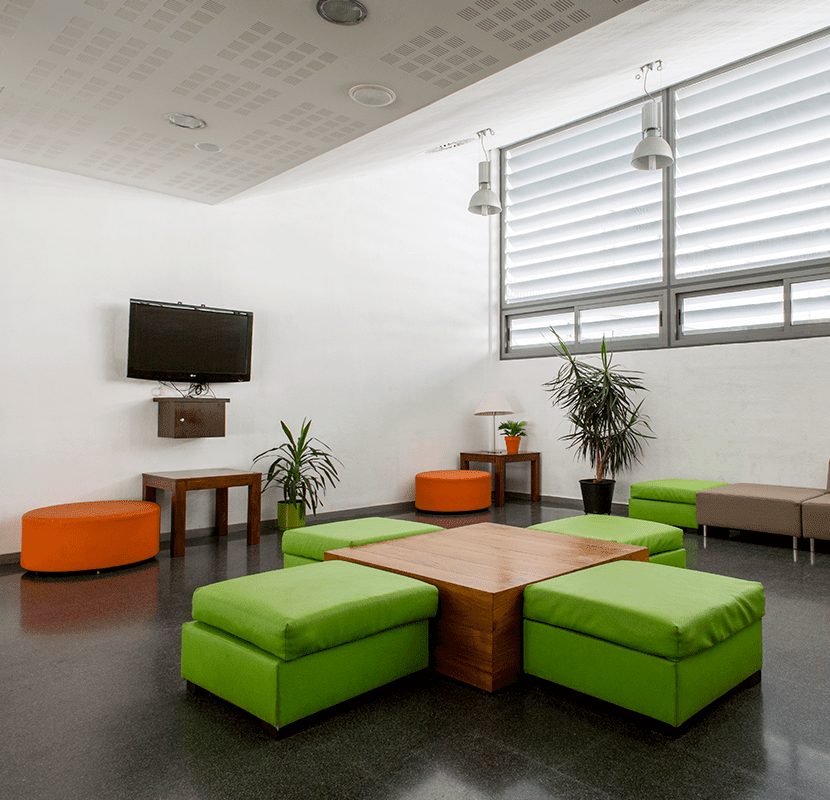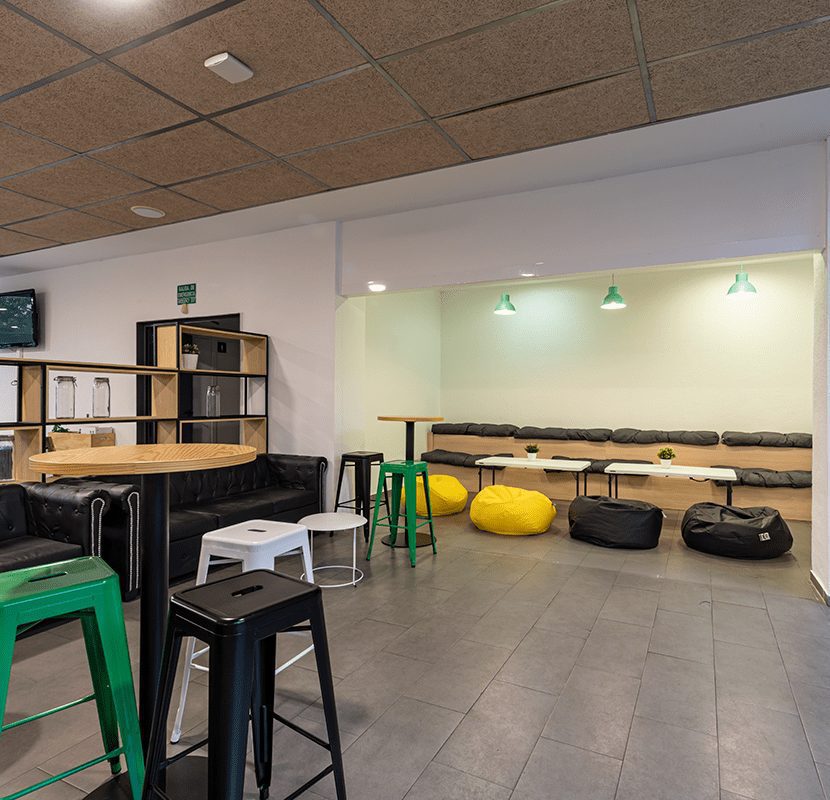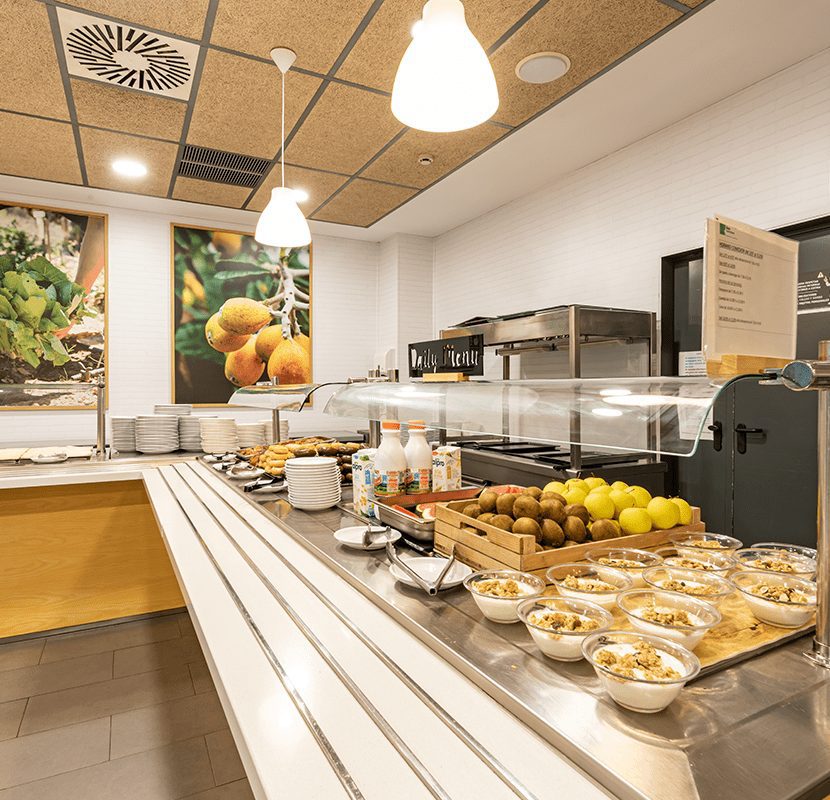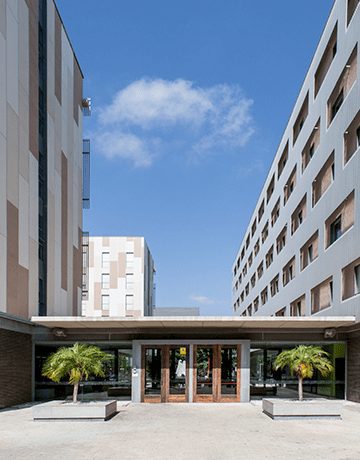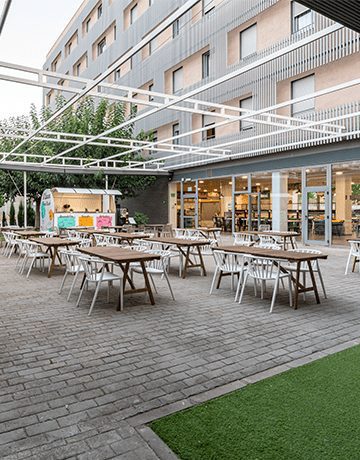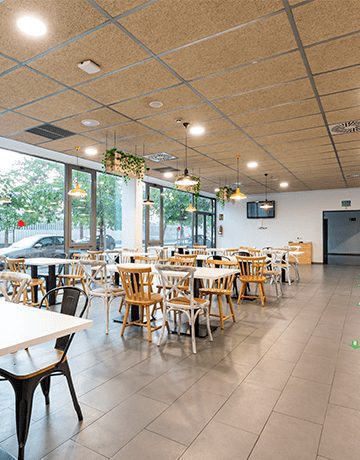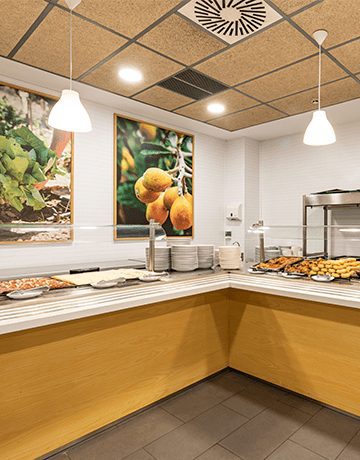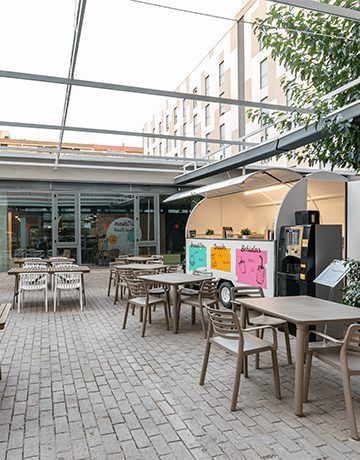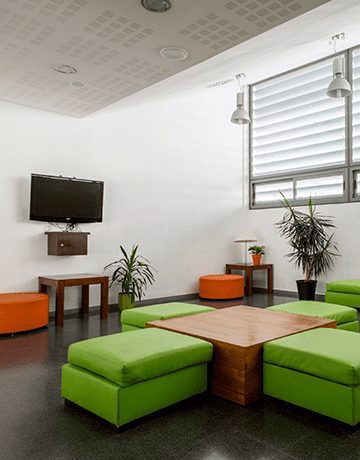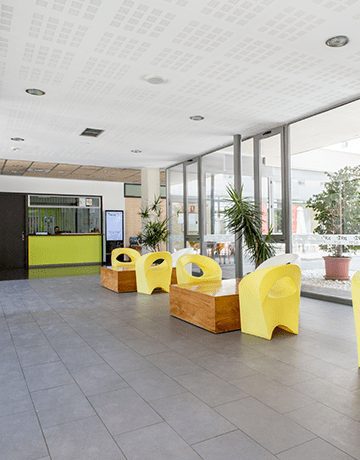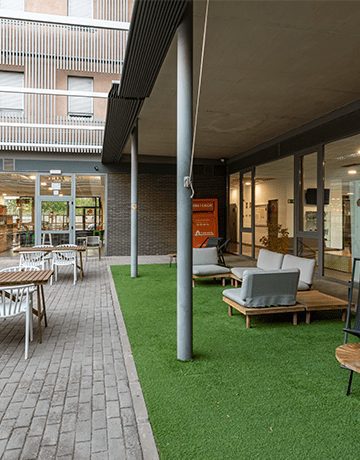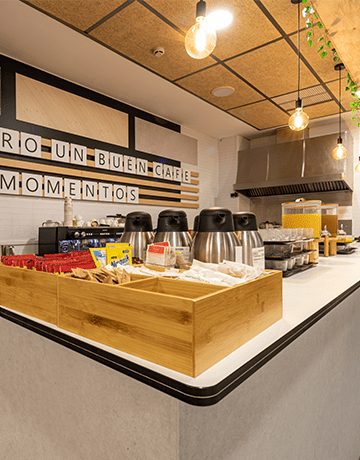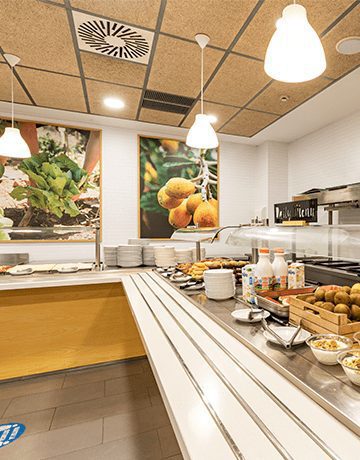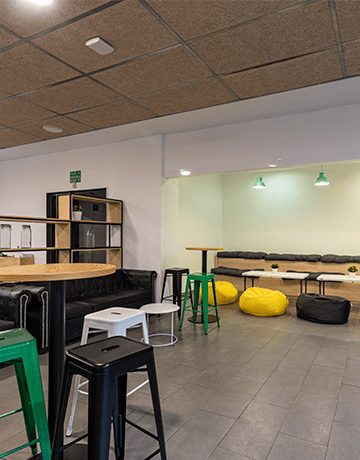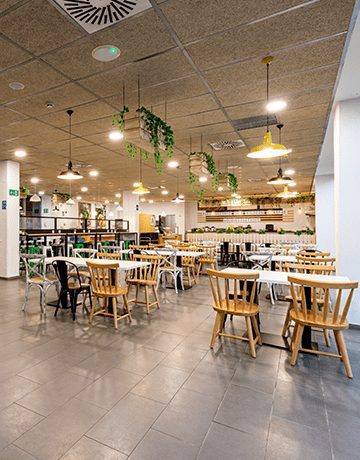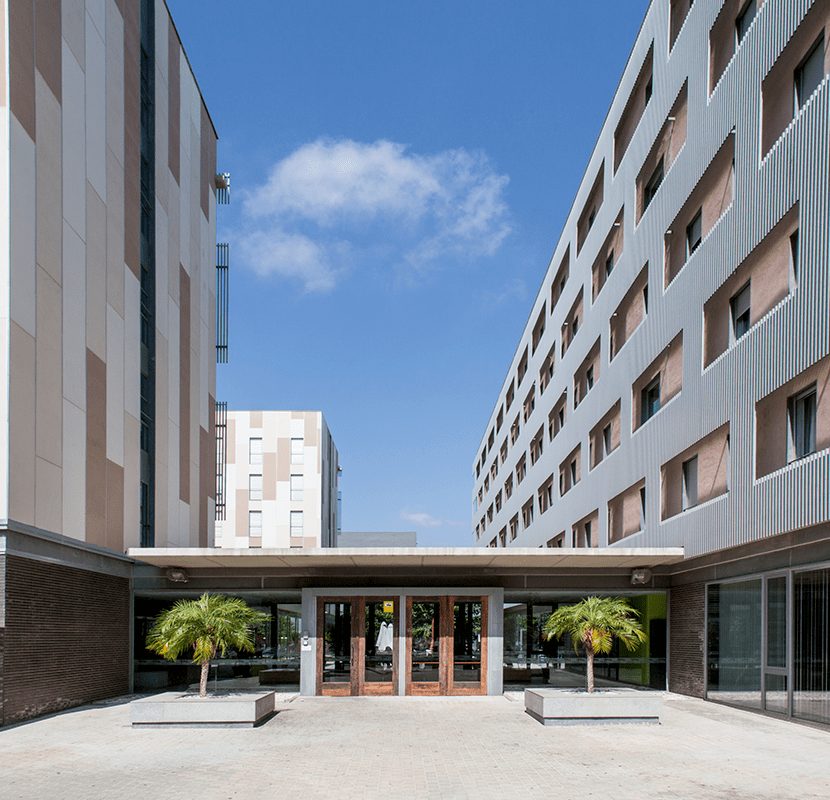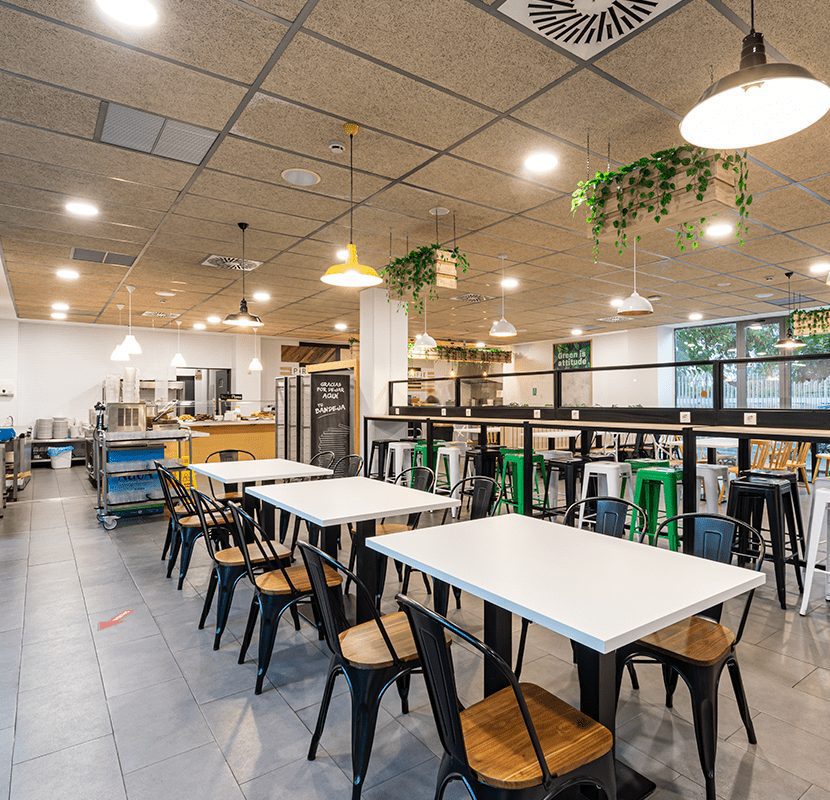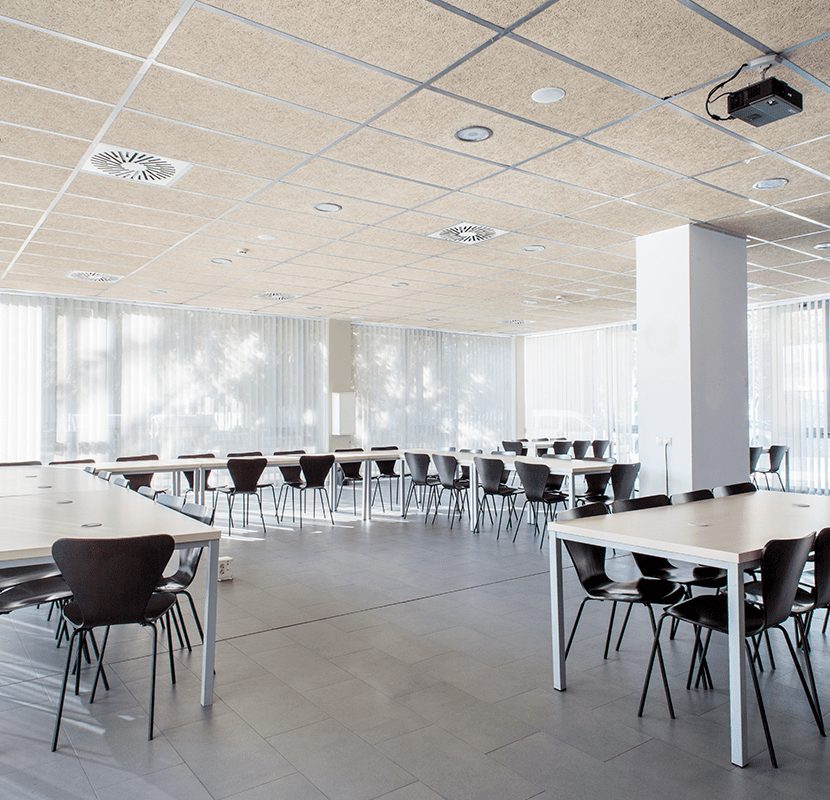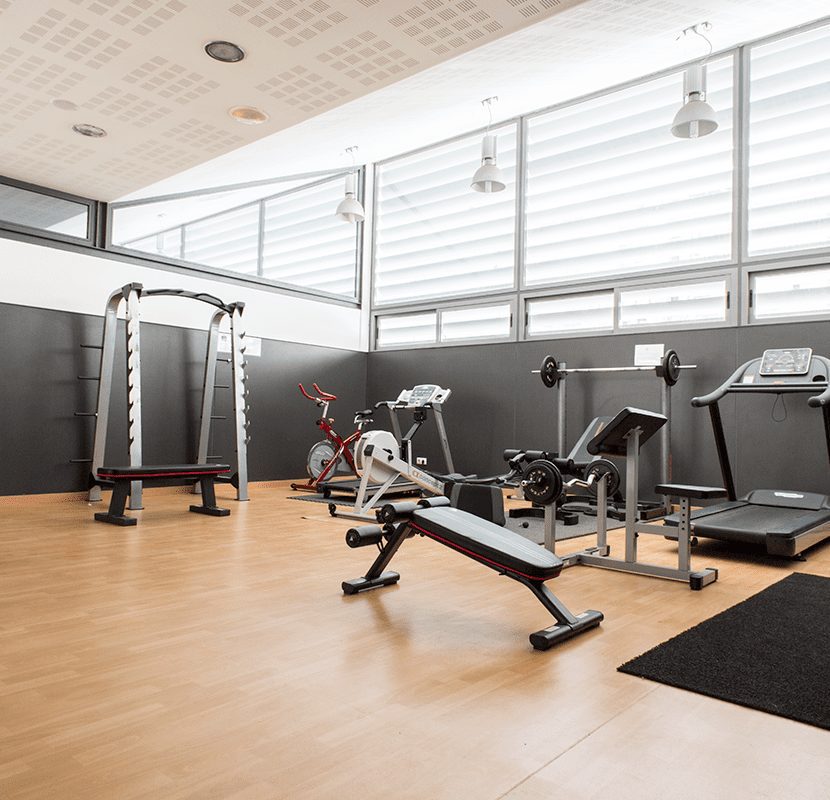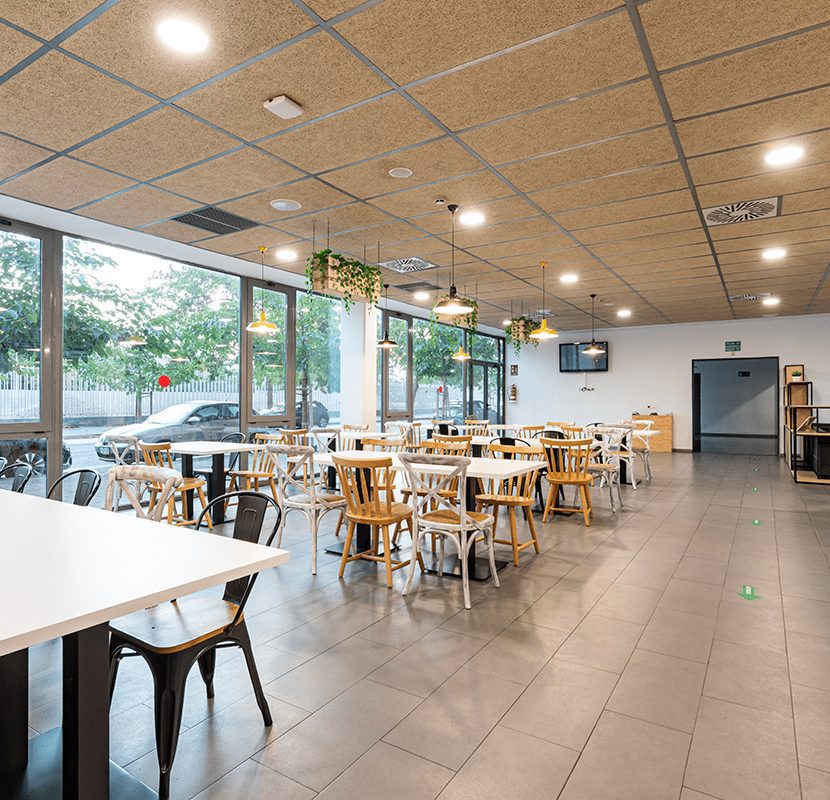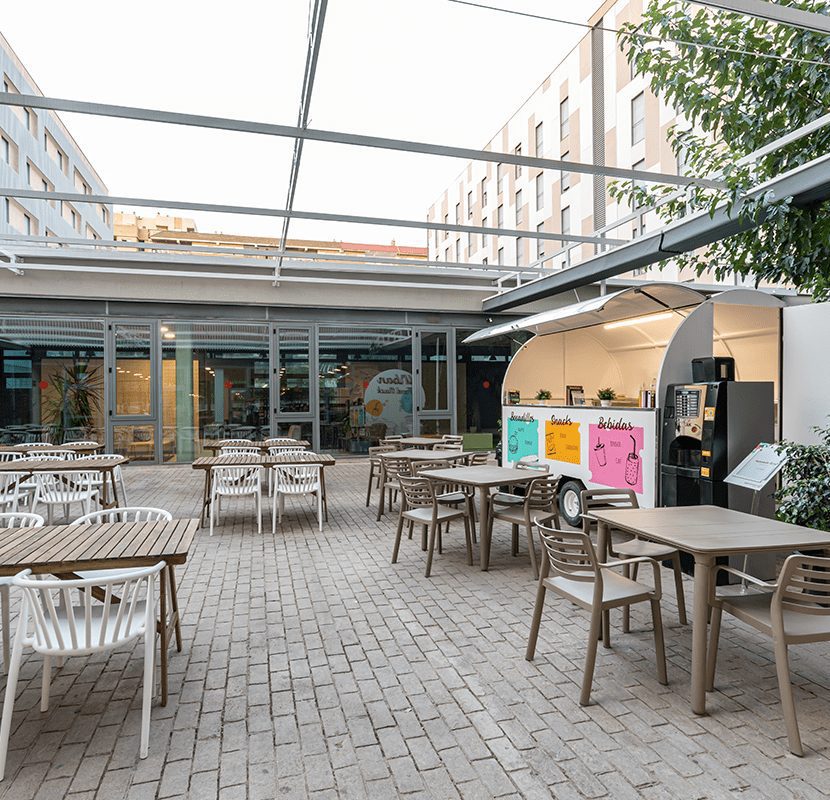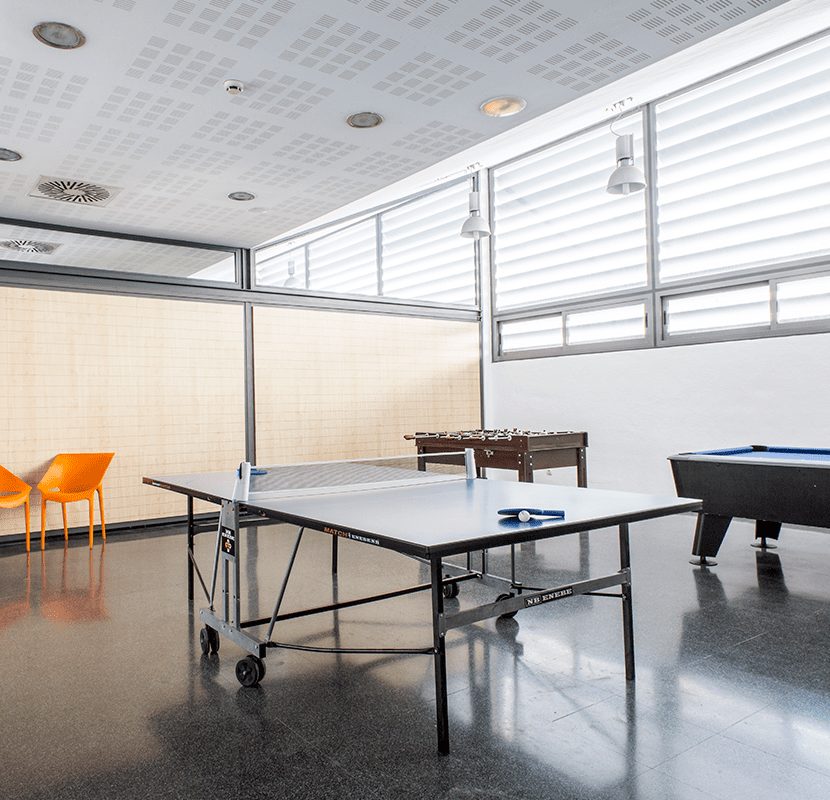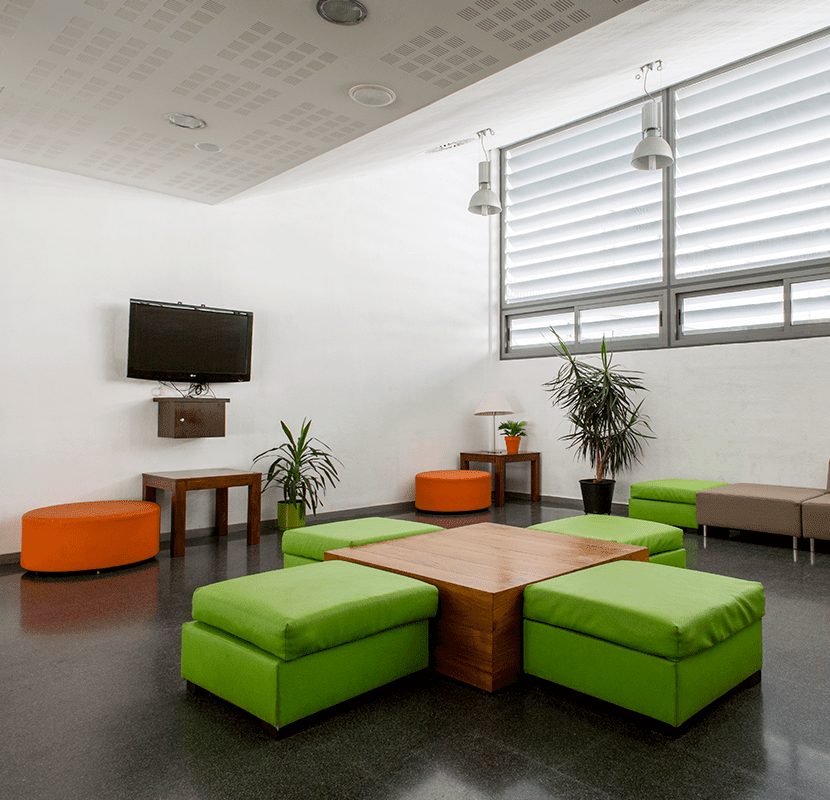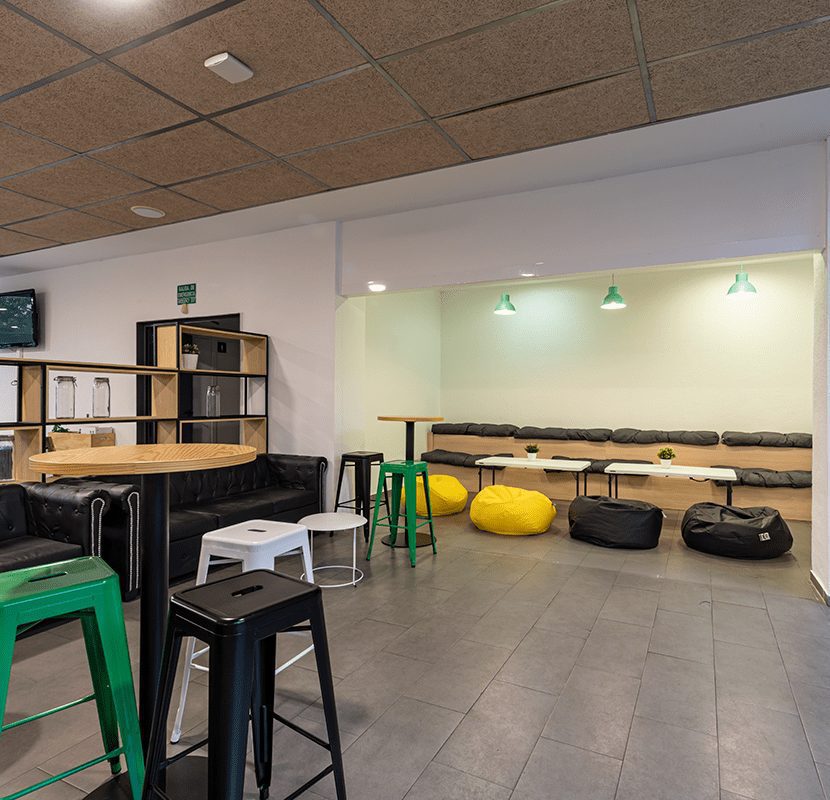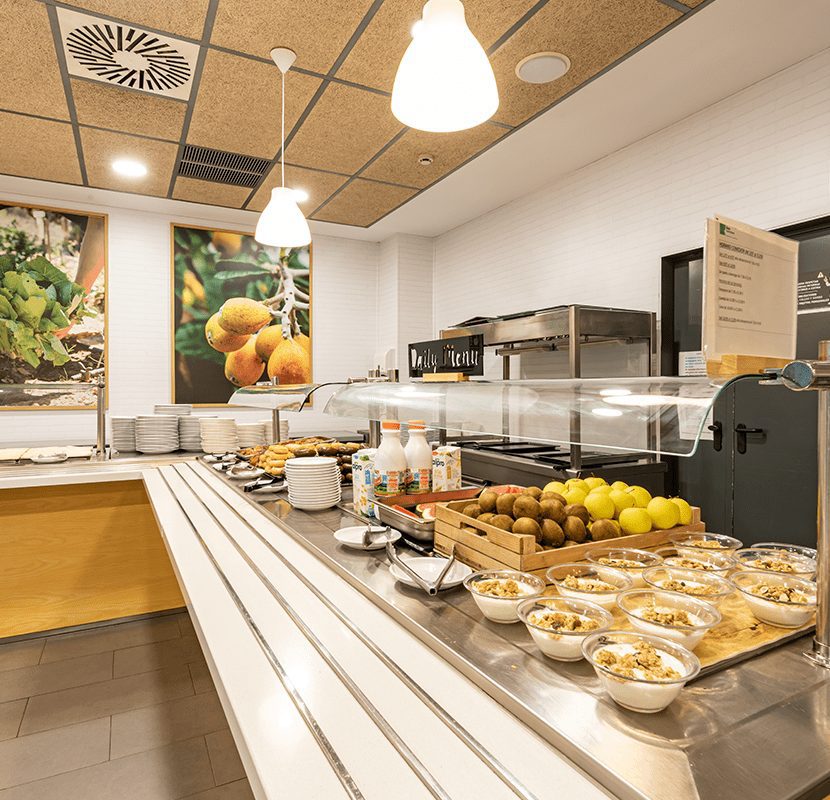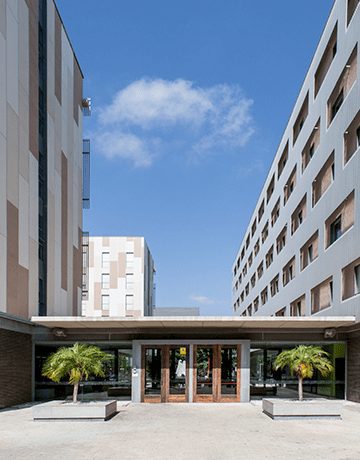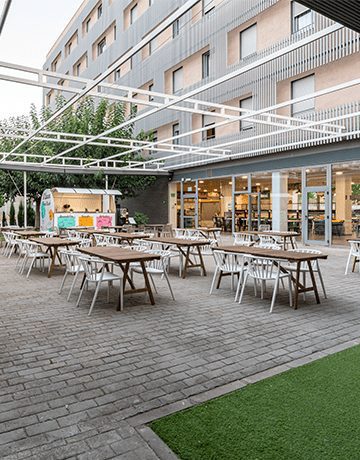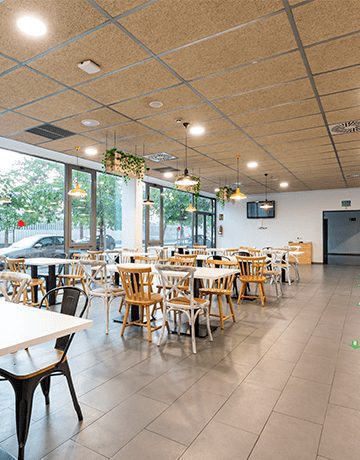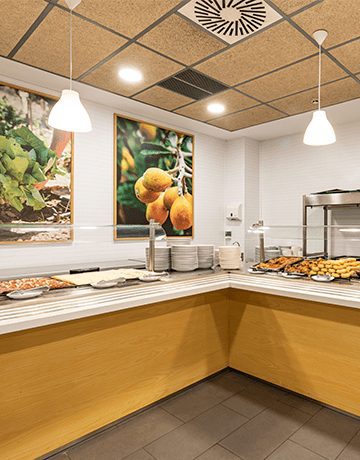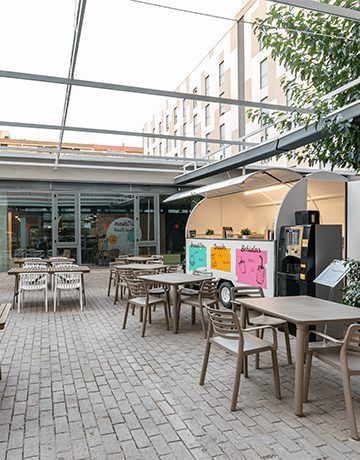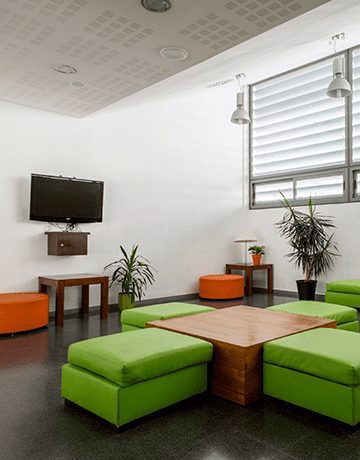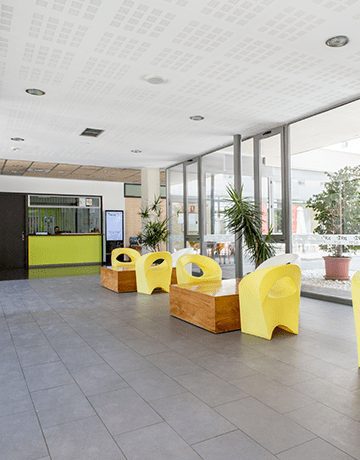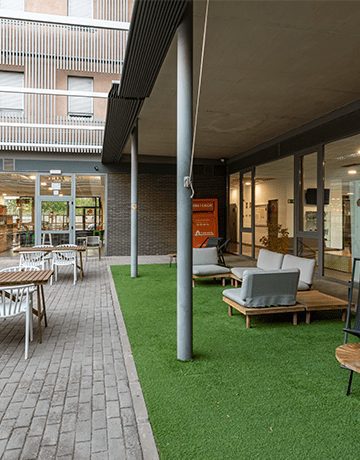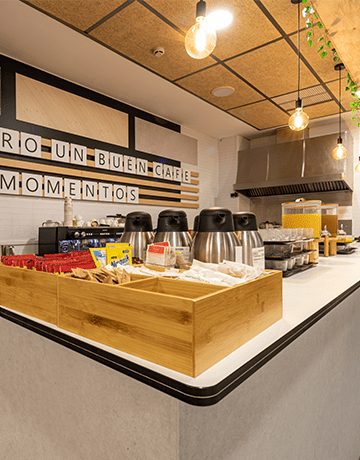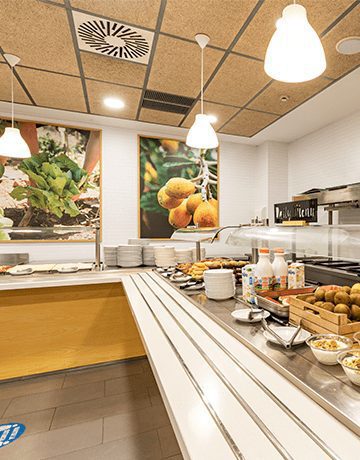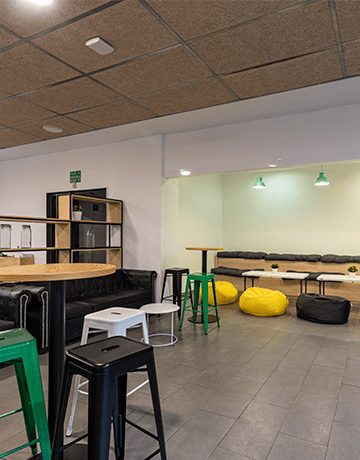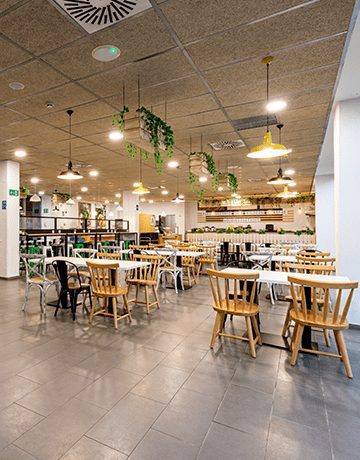 Double studio from 484€/month
Living in Resa
If you have a minute, we'll tell you all about it.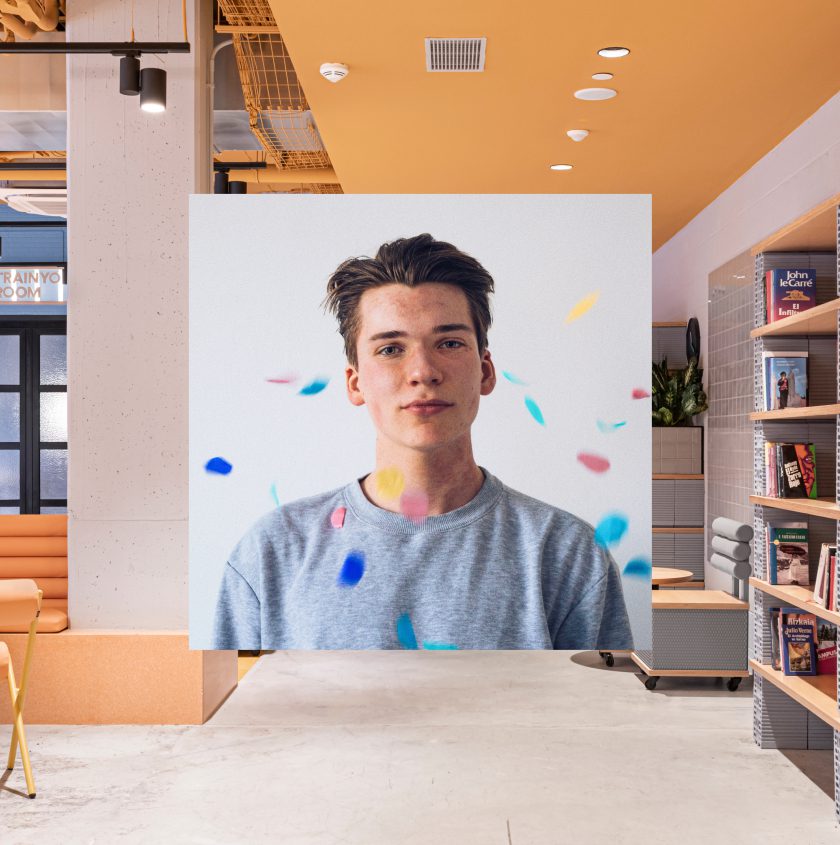 Unlimited access to communal areas
Activities programme
Cafeteria
Change of sheets and towels
Wi-Fi everywhere
Rooms for people with reduced mobility
Self-service launderette
Room and communal area cleaning
Car/motorcycle parking
Bicycle ranks (free)
Vending machines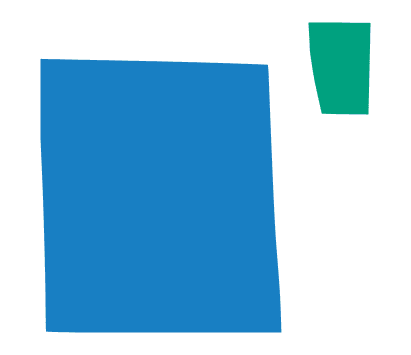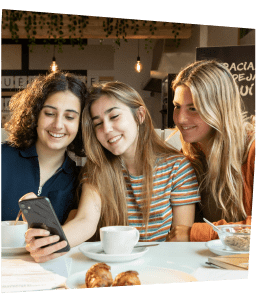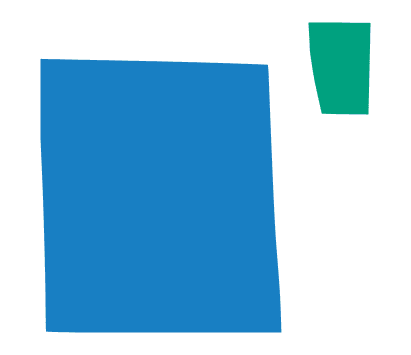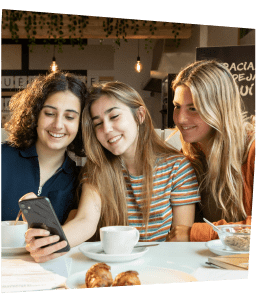 Cafeteria
In our cafeteria, you eat, laugh, and, if you lose track of time, you can drop off to sleep.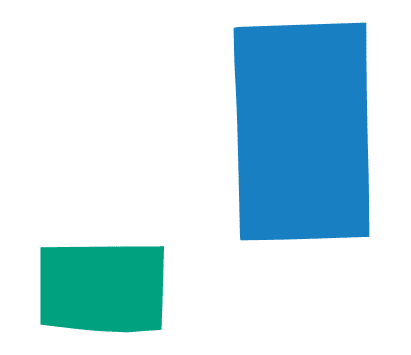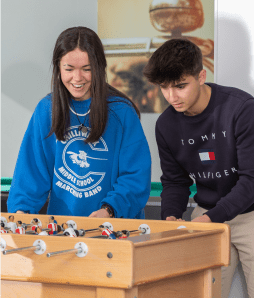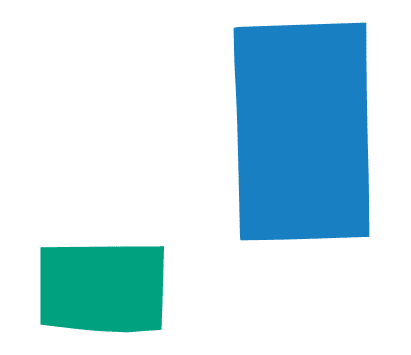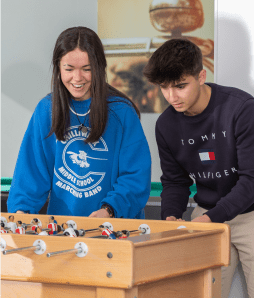 We have terraces, TV and games rooms and landscaped areas.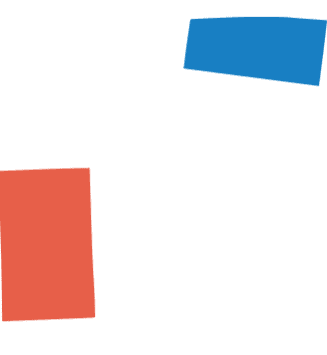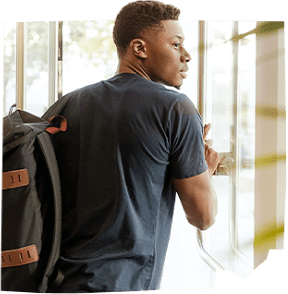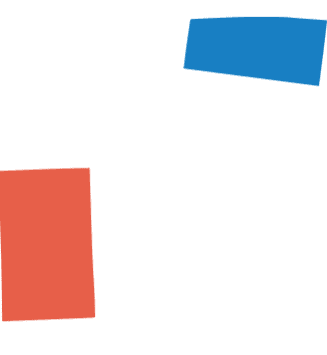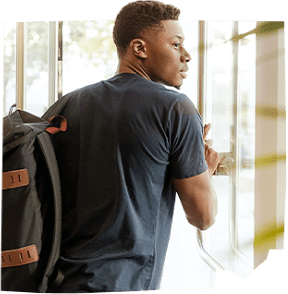 Study rooms
Spacious, quiet and bright rooms where you can concentrate and achieve the best academic results.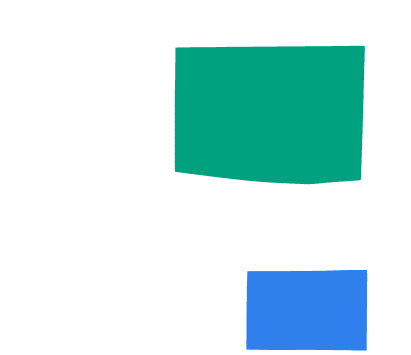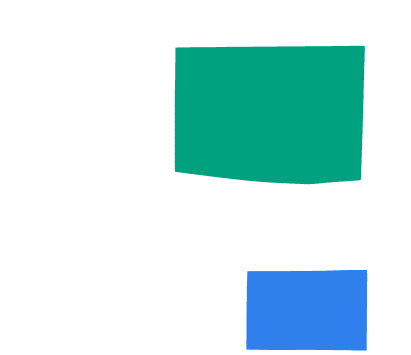 Room with machines and other equipment so that you can keep up with your training routine. 
Where to find us
You won't find anything in a better location than the Damià Bonet Hall of Residence. We are looking forward to seeing you at 27 Serpis Street, right next to the UV Campus dels Tarongers and the UPV Campus. We have thought of everything to ensure that your comfort is our priority and the proximity to the universities is certainly a plus. It has never been so easy to get to the university district!
Campus dels Tarongers, Carrer del Serpis, 27, 46022 Valencia
Community
This is what your Resa Damià Bonet Community will be like


421
Residents
Academic year 2023 / 24
19
Average age
Academic year 2023 / 24
Top countries
1. Spain
2. Italy
3. France
4. Others
Top provinces
1. Alicante
2. Albacete
3. Teruel
4. Islas Baleares
5. Murcia
Top universities
1. Universidad de Valencia
2. Universidad Politécnica de Valencia
3. Universidad Católica de Valencia
4. Universidad Europea de Valencia
5. Other institutions
Top degrees
1. Architecture
2. Law
3. Business Administration and Management
4. Aerospace Engineering
5. Medicine
Cafeteria
Where you'll share an appetite and meatball wars
At the Resa Damià Bonet University Hall of Residence, we know that a good diet is the key to performing at your best in your studies. That's why our cafeteria serves a wide range of menus that will make you feel at home. Do you prefer half board or full board? You decide. And here's the best part: from Sunday dinner to Friday lunch, our cafeteria serves delicious and healthy dishes! 
Check all the cafeteria options and rates on the room price chart.
Testimonials
We're not the only ones saying it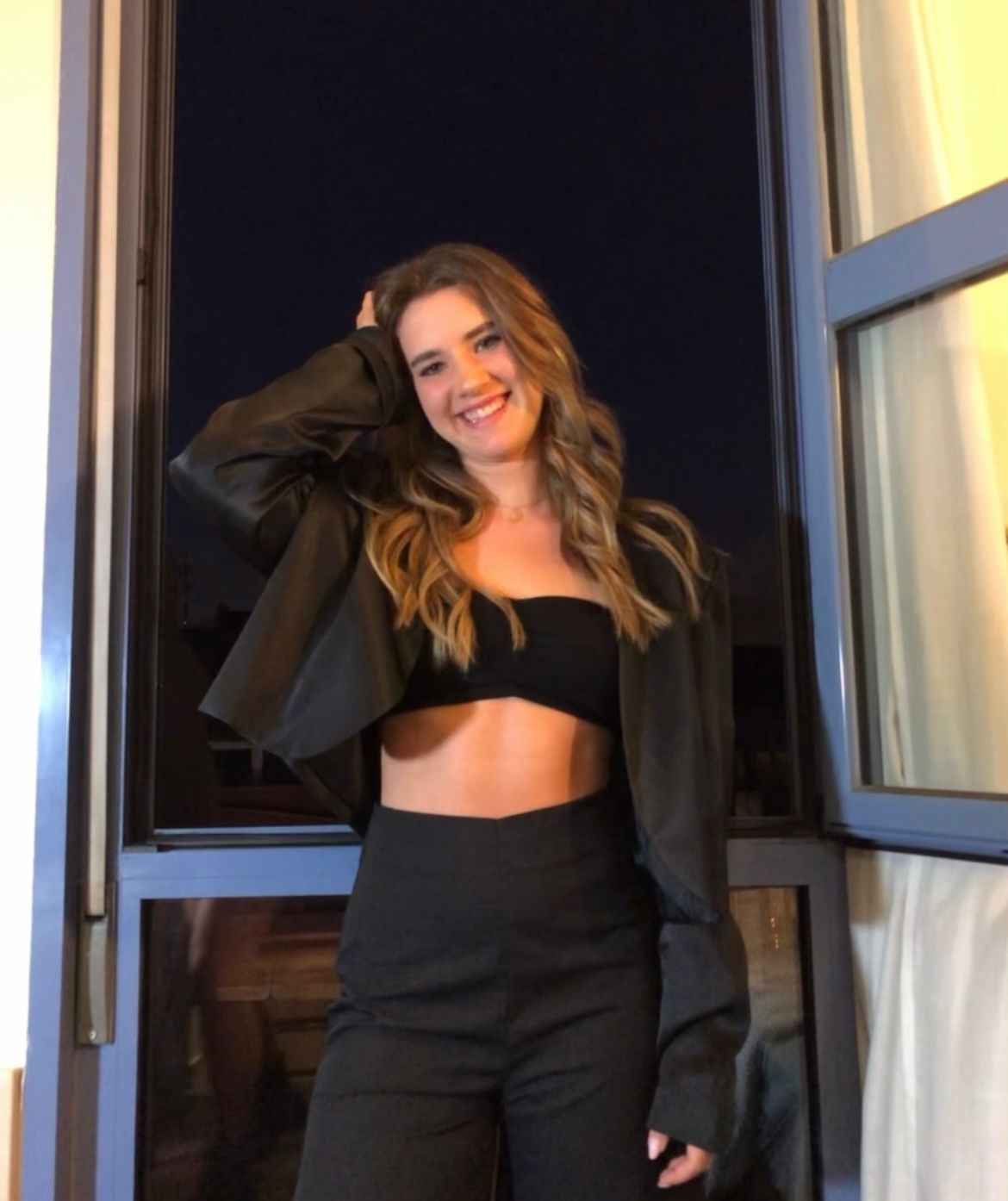 Melisa
Blas de Otero (Bilbao)
"In Resa I feel as if I were at home even though I am many kilometres away, and thanks to the resi I have been able to live the happiest years of my life."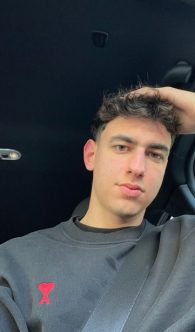 Aleix
Resa La Salle (Barcelona)
"I've been at Resa for 3 years now and it's already like my second home, there's always a great atmosphere and things to do!"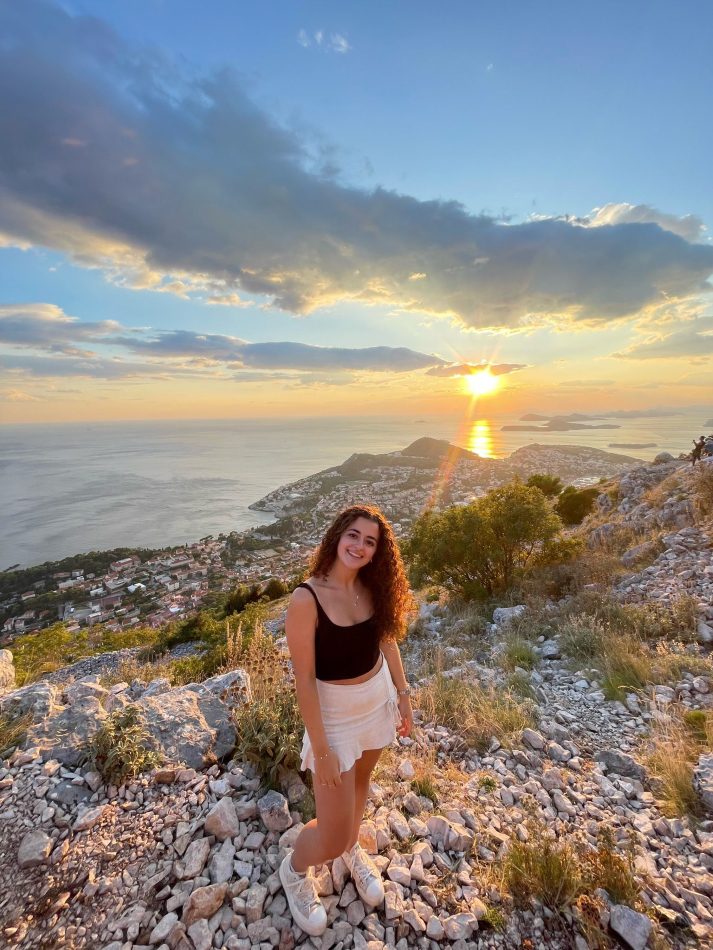 Eulalia
Resa Pius Font i Quer (Castelldefels)
"I chose RESA because of its proximity to the university. Since then, I have formed a phenomenal family with which I could not be happier. The residence hall helps you grow as a person."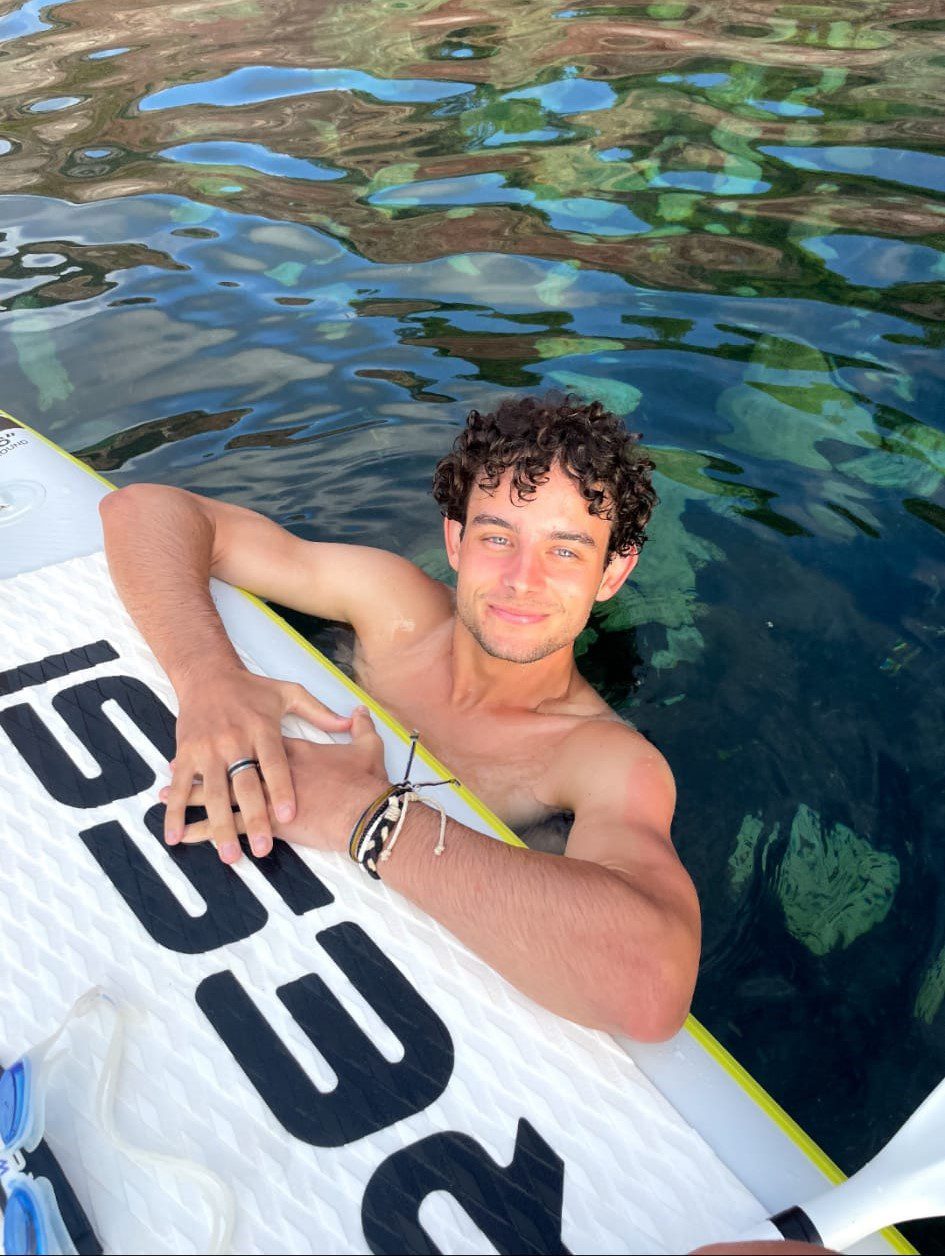 Marcos
Resa La Ciutadella (Barcelona)
"Resa is the place where I have met the most extraordinary people in my life, and the place that has made me grow personally."
Our team
Resa
is what its people make it

Laura Pellegrinelli
Residence Director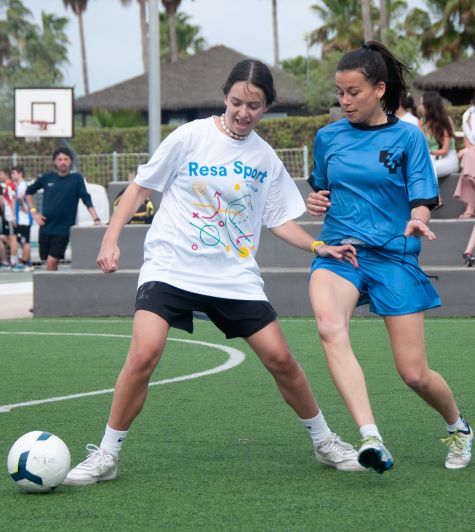 ResaSport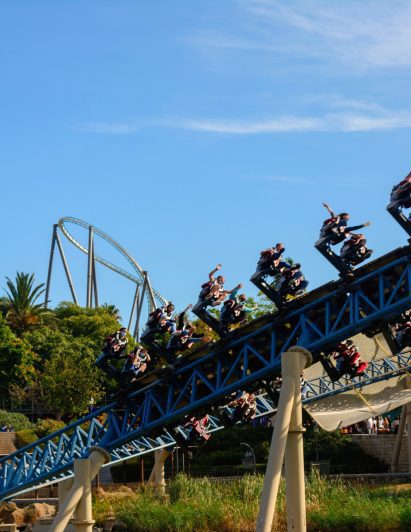 Trip to PortAventura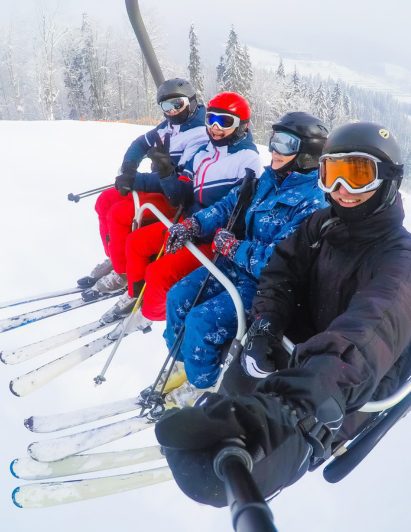 ResaSnow
Our partners
If your university is on this list,




it will be even easier to choose your hall of residence
We collaborate with these universities and are delighted to do so with the entire university community. 
Other halls of residence in Valencia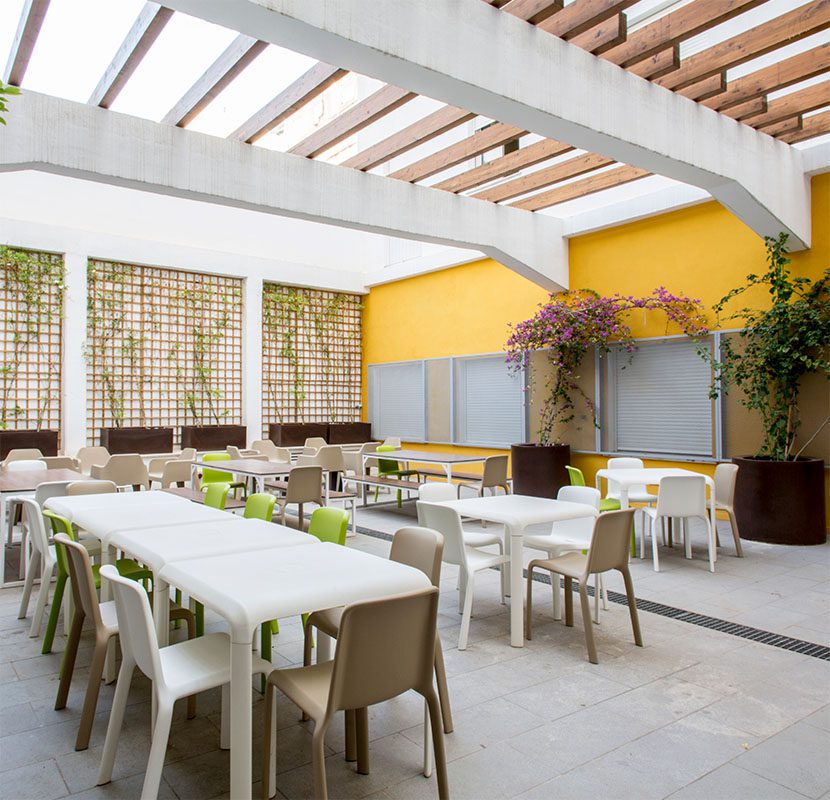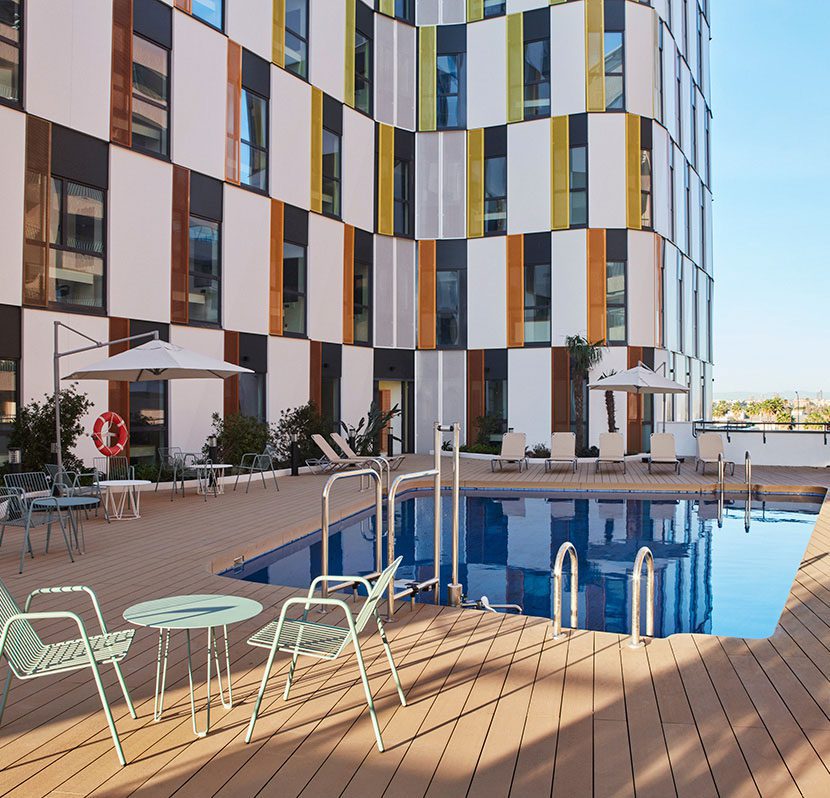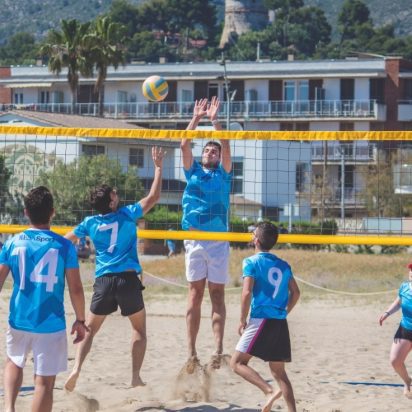 For groups
Come with your sports team or other organisation and stay as a group.
If you are coming to Valencia for a sports competition with your team, summer courses, conferences, congresses, cultural meetings, ask for information and you will be able to stay at Resa in a personalised way and with tailor-made services. We are much more than a university residence.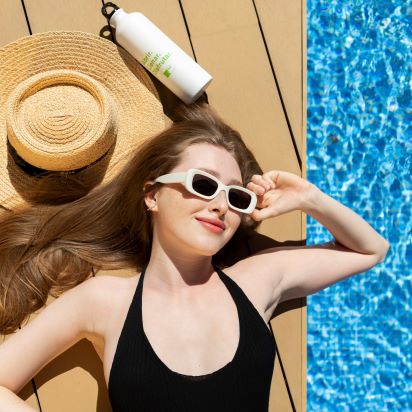 Resa Inn
And if you feel like staying just for a few days, it's cool too.
We are more than a university residence. Escape to Valencia for a few days with your friends and book your accommodation with your Resa resident discount!